Trump Could Finally Be Forced to Take Action Against White Supremacists—Thanks to Republicans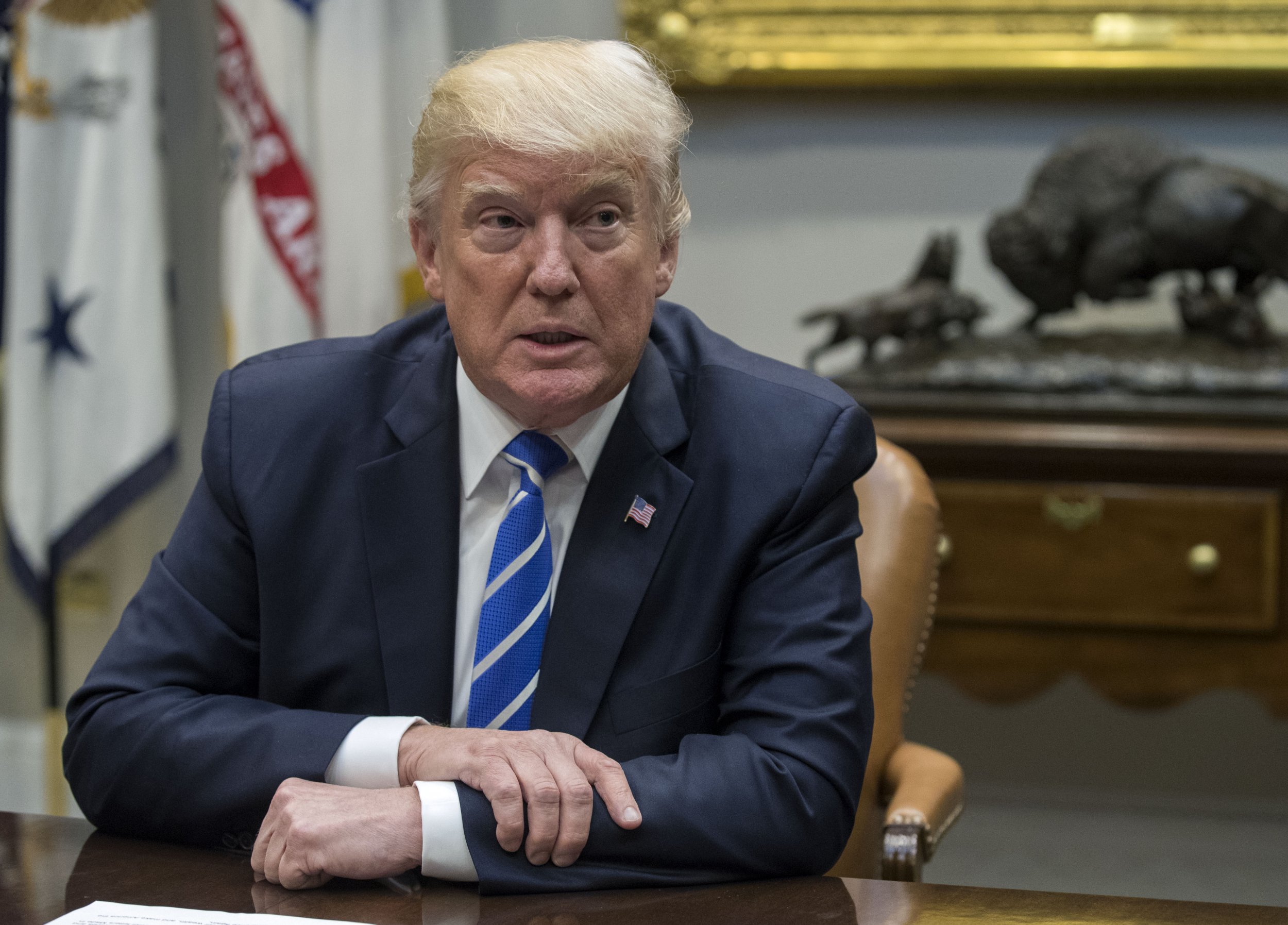 President Donald Trump could finally be forced to unilaterally condemn and take action against white supremacist hate groups following last month's deadly violence in Charlottesville, Virginia. And it could end up being two Republicans who help force the president's hand.
Related: Trump lashes out at top aides in private as he struggles over Harvey, Charlottesville and media coverage
On Wednesday, a bipartisan resolution was introduced to the Senate condemning white nationalists, white supremacists, the Ku Klux Klan, neo-Nazis and other hate groups, and calling upon the Trump administration to use all available resources to address the threats posed by those groups. In addition to Democratic Virginia Senators Mark Warner and Tim Kaine, the resolution gained the sponsorship of two Republicans—Cory Gardner of Colorado and Georgia's Johnny Isakson. As a joint resolution, it would, if it is passed by both chambers, be sent to Trump to sign into law, effectively backing the president into a corner.
One person was killed and 19 others injured when a car, allegedly driven by a white supremacist, was driven into a crowd of counterprotesters at a white nationalist rally in Charlottesville. Trump sparked widespread criticism when he initially blamed the violence on "hatred. Bigotry and violence—on many sides."
Two days later, following the backlash, he amended his statement to specifically call out those behind the racist violence and to condemn the hate groups by name. But the following day, in a wild, unscripted press conference, he backtracked, claiming that there were "very fine people on both sides" and equating the white supremacists with those protesting them.
Trump's comments earned strong rebukes, including from members of his own party—notably those who introduced the resolution Wednesday. Gardner was one of the few Republicans to address Trump explicitly when tweeting: "Mr. President—we must call evil by its name. These were white supremacists and this was domestic terrorism."
Isakson, meanwhile, said: "If something that rises to that level of horror takes place, it should be expeditiously and quickly addressed by the leader of that country."
Despite showing no hesitation to label attacks by individuals professing extremist Islamic ideology as "terrorism," Trump made no such designation for the attack in Charlottesville. The new Senate resolution specifically describes the incident as a "domestic terrorist attack."
It also would require the administration to use all available resources to tackle white supremacist hate groups, something Trump has shown an unwillingness to do. For one, several high-profile white supremacists, including former Ku Klux Klan leader David Duke, have supported Trump and cheered his response to Charlottesville.
The White House has signaled an intention to focus its counterextremism efforts almost exclusively on Islam, and in June it dropped planned funding for a group dedicated to deradicalizing neo-Nazis.