Trump 'Cheats Like Hell' at Golf, Says LPGA Star, Who Questions His Business Acumen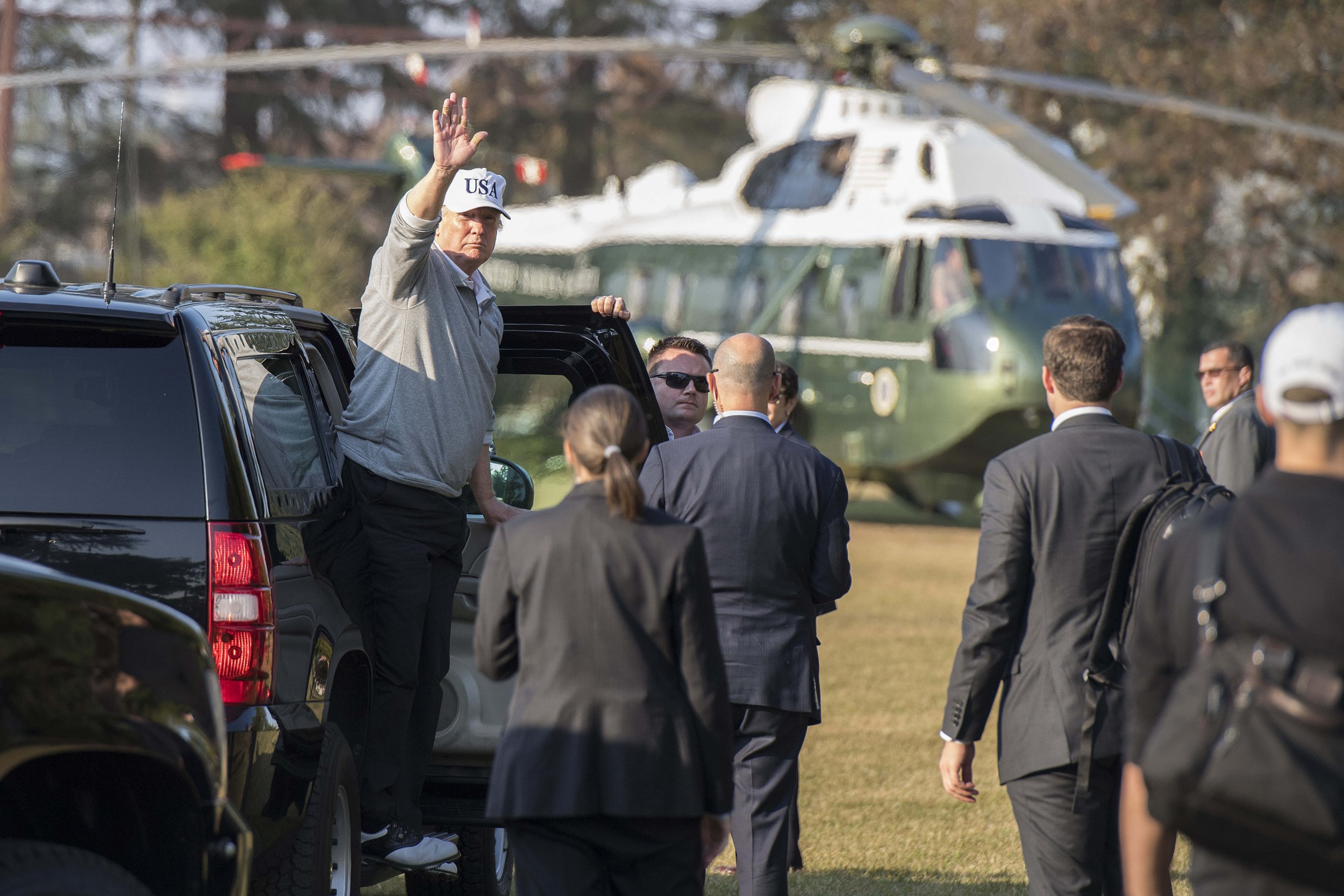 President Donald Trump "cheats like hell" when he plays golf and is not nearly the caliber of player he claims to be, a top LPGA player told a Norwegian newspaper during an interview.
Suzann Pettersen, who has won two majors and 15 tour events and has known Trump for more than a decade, employed an old adage that likens one's golf game to how one conducts himself or herself in the business world.
"He cheats like hell," Pettersen said, according to golf.com. "So I don't quite know how he is in business. They say that if you cheat at golf, you cheat at business."
The Norway native also said Trump's drives often look they are flying well off the fairway but somehow stay out of the rough—and suggested he might be paying his caddies to help him on the course.
She also questioned the top-notch scores Trump routinely claims to have shot.
"He always says he is the world's best putter. But in all the times I've played him, he's never come close to breaking 80," she said, according to golf.com. "But what's strange is that every time I talk to him he says he just golfed a 69, or that he set a new course record or won a club championship some place. I just laugh."
The pair were reportedly close and spoke monthly before Trump took over the White House last year. Pettersen said she does not agree with Trump's policies and she questioned how he conducted himself on the campaign trail.
"I'm not a supporter of what he says or stands for," Pettersen said. "I thought it was very strange during the presidential campaign that he wasn't smarter about how he communicated."
Trump has received significant flak throughout his presidency for the amount of time he spends on golf courses. He has visited his golf properties more than 90 times during his first year as president, according to NBC News, and drew criticism last year for driving a cart on a green—a major faux pas in the golf world.