White House Aides Treat Trump Like a Child, Never Saying 'No' and Inventing Distractions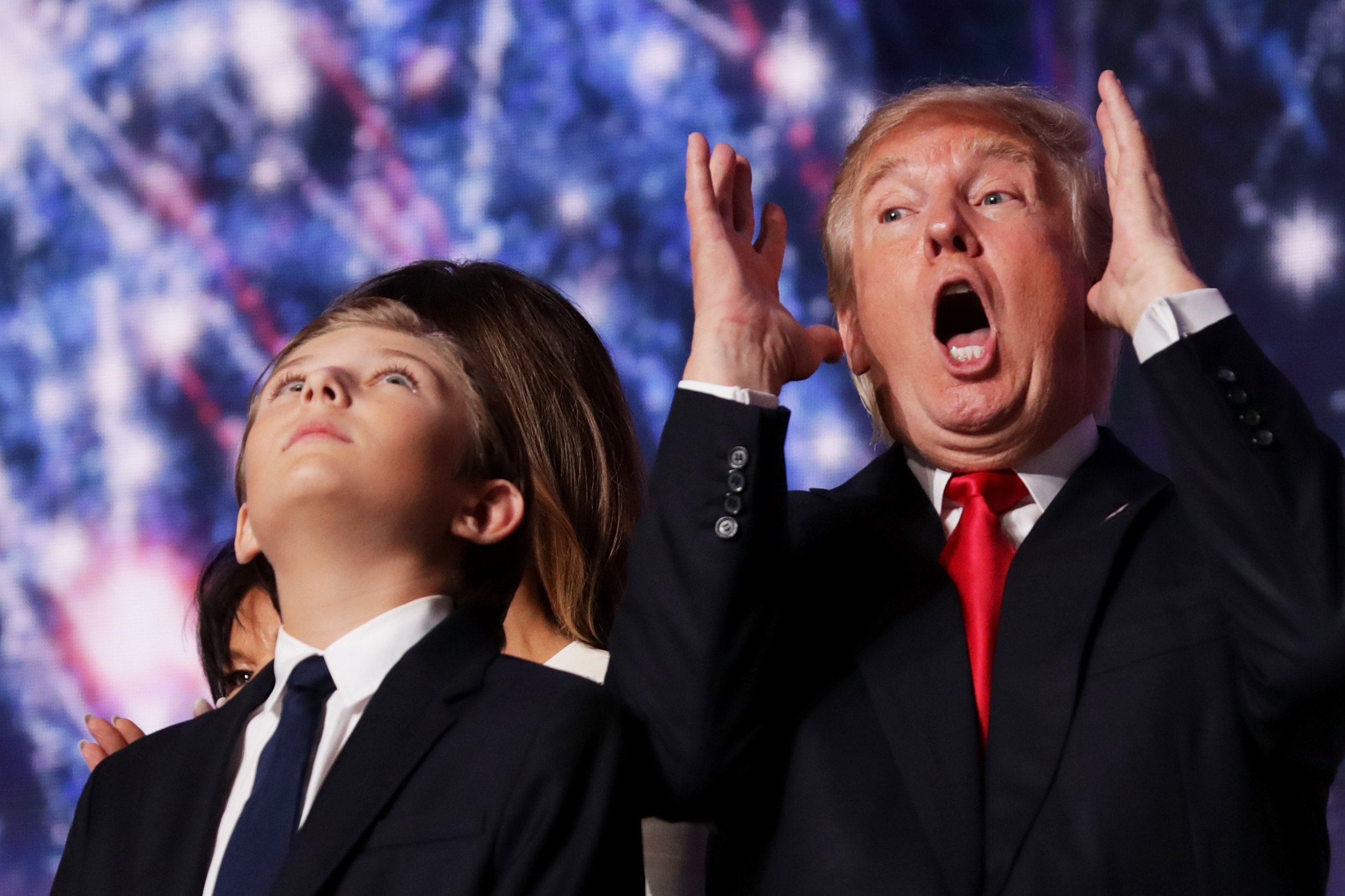 Aides to Donald Trump have reportedly adopted a babysitter-style strategy for dealing with the president's bad ideas: Instead of telling him "no," they make an empty promise to come back to it later.
The technique was detailed in a Politico report out Monday, just after Senator Bob Corker, a Tennessee Republican, tweeted the White House was effectively an "adult day care center." Current and former Trump employees, such as Barbara Res, told Politico they often attempted to forestall the president's proposals and buy some time to talk him out of them.
"You either had to just convince him something better was his idea or ignore what he said to do and hoped he forgot about it the next day," said Res, who was a top executive in Trump's real estate development firm before he became president.
The White House is constantly trying to keep Trump calm and carry on, so Monday's report isn't the first to reveal this distraction maneuver. For example, during his campaign, Trump staffers reportedly kept the tycoon from blowing up over negative media coverage by simply showing him other, more favorable stories. The morning former FBI Director James Comey was set to testify about his investigation into Russia's interference in the 2016 election, aides packed Trump's schedule with meetings to keep him from tweeting.
It's like trying to stop a child's temper tantrum. No, really. The reports reveal that Trump staffers are following parenting tips that might have been cribbed right from WebMD: "Avoid situations in which tantrums are likely to erupt," "give your toddler a little bit of control," "distract."
Employees have also used special methods to trick Trump into doing his job. Reuters revealed in May that National Security Council officials intentionally include Trump's name in "as many paragraphs as [they] can because he keeps reading if he's mentioned." They also keep policy documents to one page and include graphics because "the president likes maps," as one anonymous staffer told The New York Times.
Like watchful guardians, aides also keep an eye on Trump as he moves around the White House and into rooms with easy access to TVs, according to The Washington Post. Advisers even tell foreign leaders that one of the best ways to strike a favorable deal with Trump is to flatter him—specifically, to bring up the fact that he won the election in the Electoral College.
The toddler-Trump comparisons are nothing new, but they are ramping up because of the recent back-and-forth with Corker. The senator blasted the president in a Times interview this weekend after Trump criticized him for not seeking re-election.
"He concerns me," Corker said. "I know for a fact that every single day at the White House, it's a situation of trying to contain him."
Just don't call Trump a moron.