Children's Word of the Year Contest Flooded With Presidential Puns, From 'Trumpinator' to 'Trumpdiddlydumper'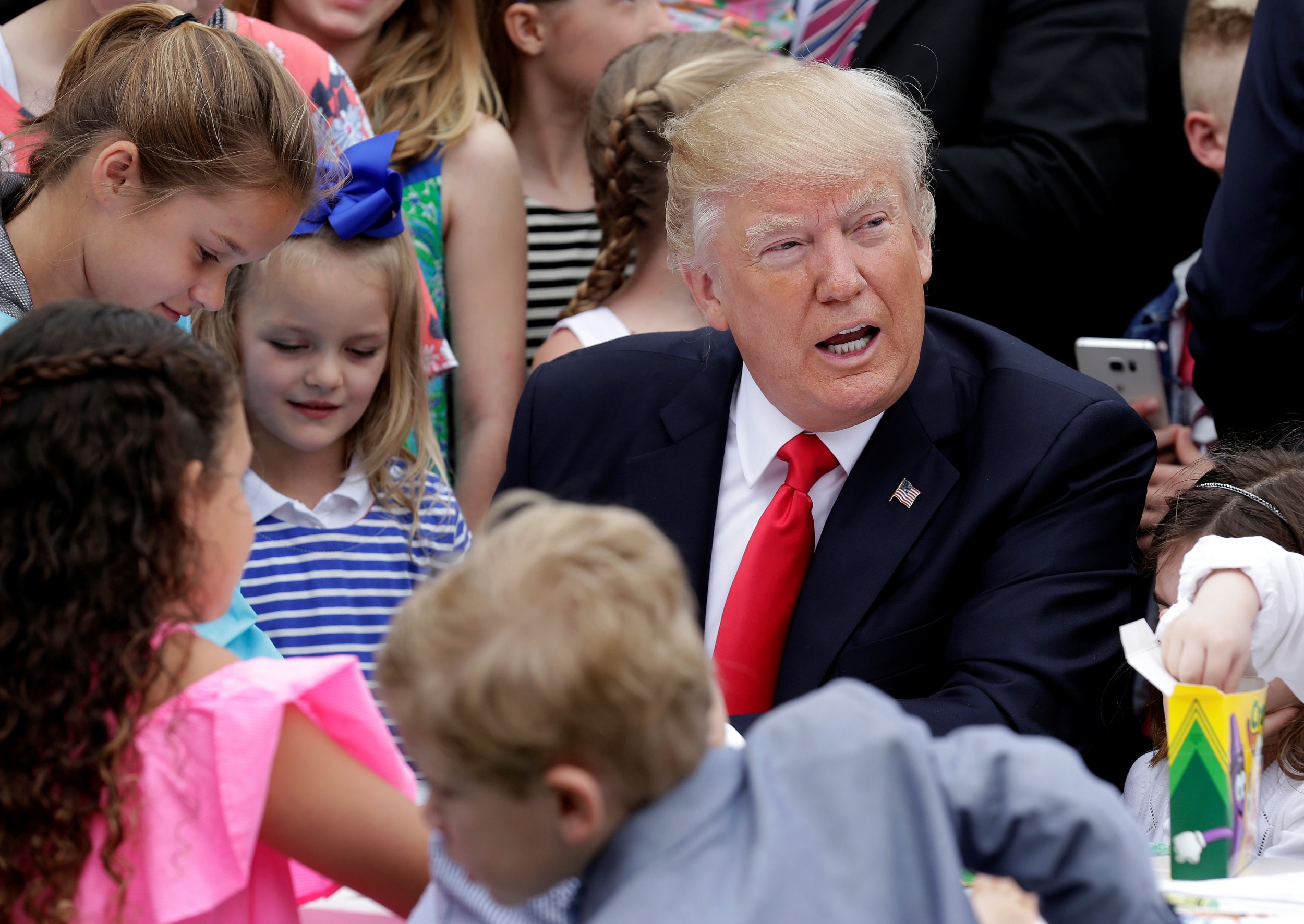 Trump is the word of the year...for children in the United Kingdom, anyway.
Related: Support grows for an independent Trump investigation
The Oxford University Press on Thursday declared that the last name of the 45th U.S. president is its Children's Word of the Year for 2017. The publishing house analyzed more than 131,000 short stories written by children, ages 5 to 13, who participated in the annual 500 Words competition run by BBC Radio 2. The contest asks kids to compose an original work of fiction on any subject or theme, in no more than 500 words.
The competition launched during the same week as businessman-turned-politician Donald Trump took the oath of office to lead the United States. Perhaps as a result, the word trump appeared 2,296 times in the 2017 stories—as a noun (a trump), a proper noun (Trump the name) and as a verb (trumped, trumping). Mentions of his name increased by more than 800 percent compared with 2016.
The proper noun Trump showed the biggest increase, from 112 mentions in 2016 to 1,959 in 2017—a rise of 1,628 percent, according to a press release from the company. Children also got creative, using the word in more than 100 mixes, such as Trumplestiltskin, Trumpinator, Trumpdiddlydumper, Trumpalot and Trumpwinningtastic.
For the past six years, the Oxford Dictionaries for Children team has collected and analyzed all of the words used by young writers in the competition. This year is the first in which trump has topped all other words in the short stories.
The analysis also found that political language is on the rise this year. A cluster of about 30 words relating to contemporary politics—such as president, vote, election, campaign and debate—shows a 58 percent increase in frequency since 2016.
New expressions, such as Brexit, fake news and alternative facts, also appeared in stories this year.
Outside of the political realm, dog and cat were the most popular animals mentioned. As for the top spot, hounds were mentioned 31,628 times in this year's stories, compared with the 21,162 mentions of felines.
The Children's Word of the Year in 2016 was refugee, with a more than 350 percent increase compared to stories from 2015. Other topics that recurred in the children's stories included Shakespeare, space, coding and Star Wars. Santa Claus was the character who children mentioned most that year.
Children's Word of the Year Contest Flooded With Presidential Puns, From 'Trumpinator' to 'Trumpdiddlydumper' | U.S.