In China, Trump Continues War on Media by Bowing to Demand for No Questions From Reporters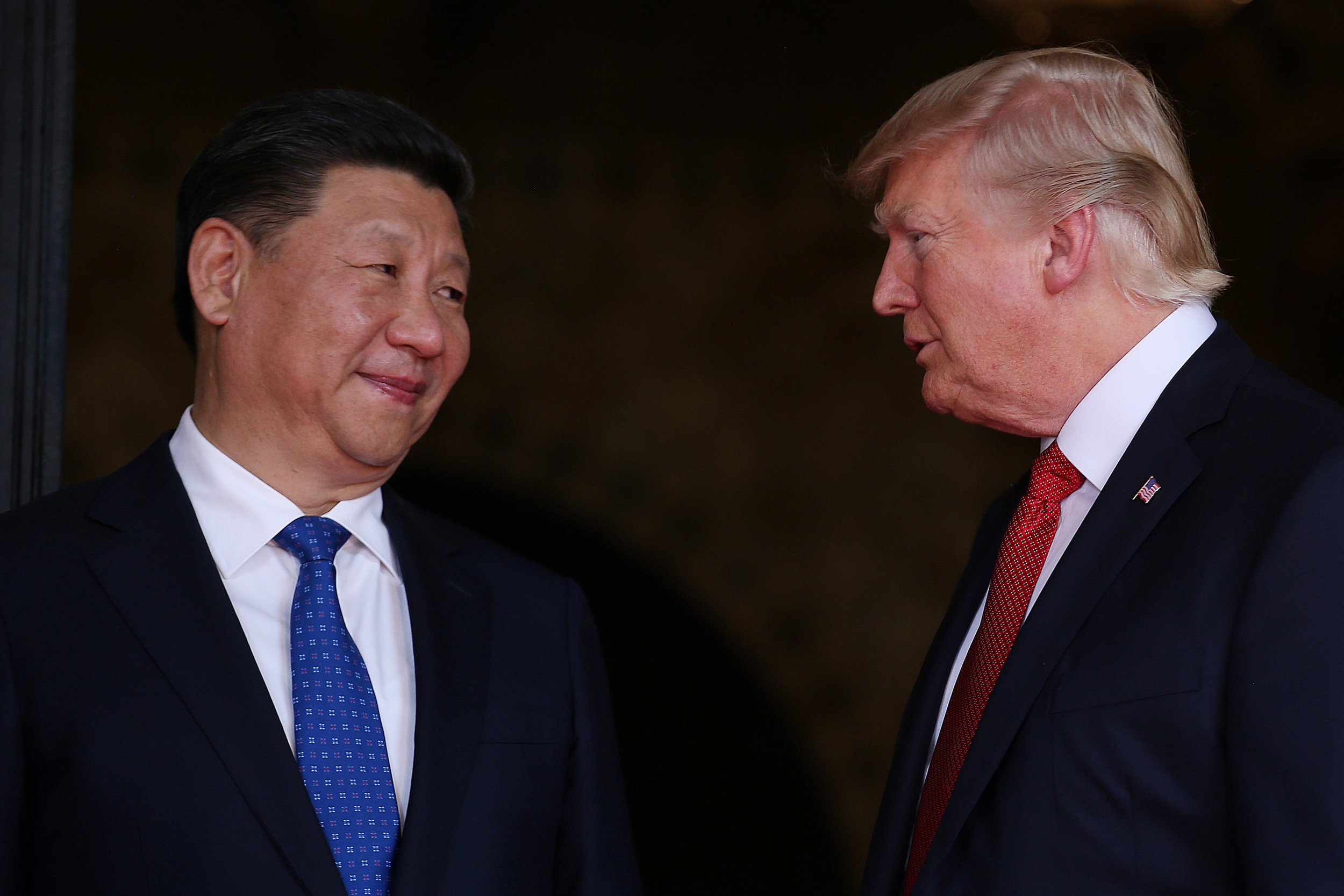 Freedom of the press is a tenet of American democracy, but on his trip to China, President Donald Trump did not appear to care.
The White House admitted Thursday that the president acquiesced to China's request to silence journalists during a joint-press conference with President Xi Jinping. During state visits, the Chinese government typically asks The White House not to allow the press to ask questions, but U.S. presidents insist upon it to demonstrate their commitment to American freedoms.
Trump, the leader of the free world, is the first president since George H.W. Bush to roll over to the Chinese request and not take questions from reporters during his state visit to China.
"The Chinese try this every time. It's a test of will and principle. Letting them dictate press access is an embarrassing capitulation," said former Obama press secretary Jay Carney.
The communist regime of China is known for its oppression of the press. Journalists are suppressed, jailed, expelled, and tortured under Xi's authoritarian rule. Freedom of expression in China is a privilege, not a right. Presidents Clinton, Bush and Obama made a point of standing for American principles by shining a light on the free press while visiting China. By agreeing to not take questions, Trump leaned into the suppression.
"It was at the Chinese insistence there were no questions today," Sarah Huckabee Sanders, the White House press secretary, said. She did not comment upon why Trump did not push back.
While President Obama did not participate in a question and answer session during his first trip to China in 2009, his team did not tell reporters that he was bending to Chinese insistence.
Trump has a rough history with the free press. In October, he said, "It's frankly disgusting the press is able to write whatever they want to write." He also asked the Senate Intelligence Committee to investigate news networks that he thought were fake. He has floated the idea of ending White House press conferences on multiple occasions. And he has called reporters "enemies" of the people.
During campaign rallies Trump would single out members of the press by name and ask his supporters to jeer at them. Those reporters often felt unsafe and needed police escorts while covering the campaign.
Trump visited China as a party of his 11-day whirlwind trip to Asia. He will arrive in Vietnam on Friday.