Trump Wants China to Pay for Failing to Stop North Korea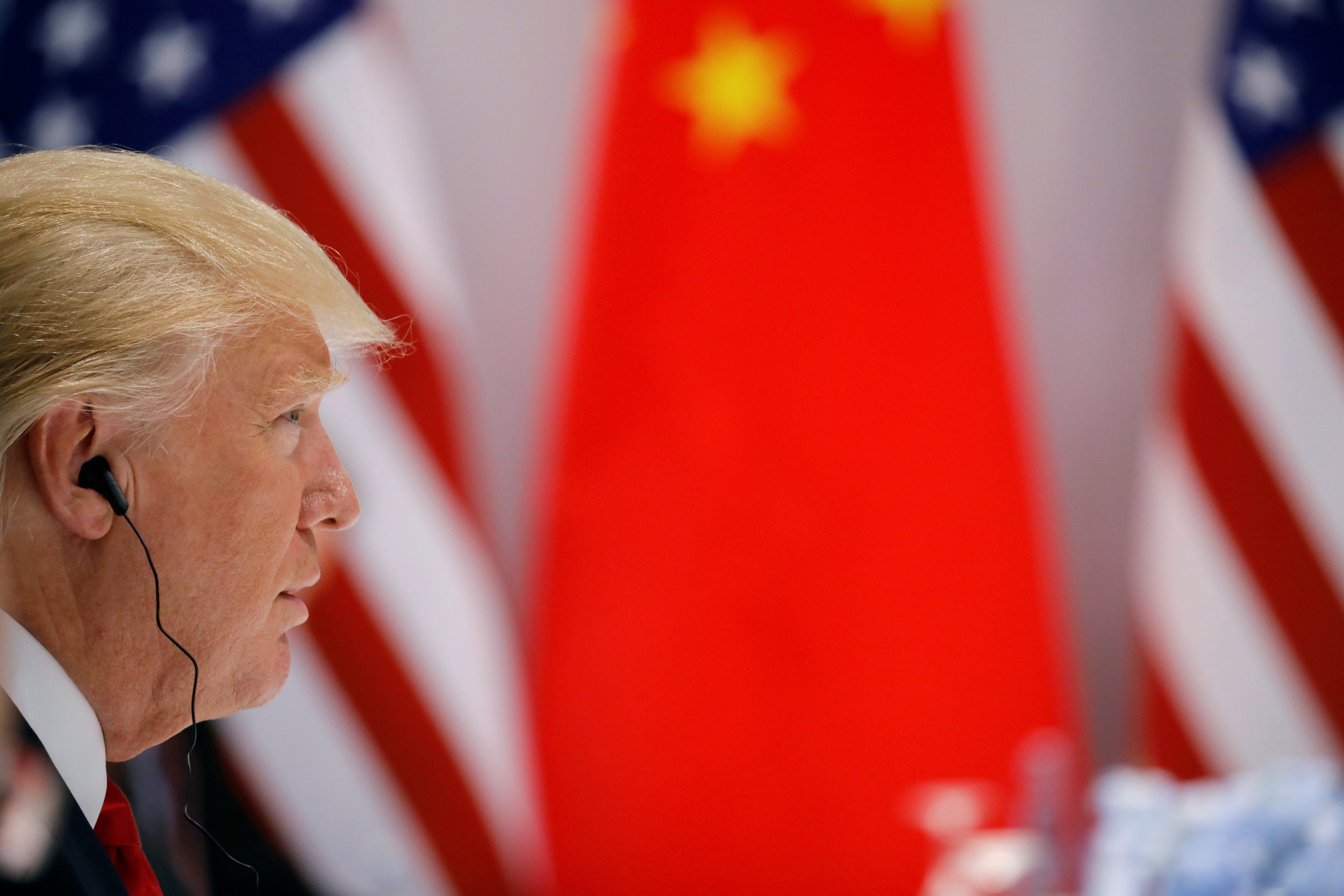 He's blasted the Asian superpower and even asked President Xi Jinping face-to-face to take a tougher stance on North Korea's missile and nuclear defense program. But try as he might on Twitter or in person, President Donald Trump hasn't persuaded China to keep Kim Jong Un's regime from testing missile after missile during his first six months in office.
Now, the Trump administration is reportedly considering a fresh round of sanctions against small Chinese financial firms and shell companies that conduct business with North Korea, two senior U.S. officials told Reuters.
And it's possible the new line of sanctions could be another step toward even stiffer financial penalties.
"The president is losing patience with China," one official told Reuters.
The official also said that there may be an even "more aggressive approach to sanctioning Chinese entities ... in the not-too-distant future."
The fresh and potential sanctions could target "low-hanging fruit," or smaller institutions rather than any of China's bigger banks, but the breadth of and when the sanctions are put in place will be contingent on talks between the U.S. and China Wednesday, administration sources told Reuters.
One official said more than 10 Chinese firms could be targeted, much more than Trump reportedly shared with Xi when he hosted him at the president's Mar-a-Lago club in Florida back in April.
More than 5,000 Chinese companies regularly work with the North Korea every year, and China accounts for almost 85 percent of North Korea's trade, Newsweek reported Thursday. In particular, the city of Dandong, located in the northeastern province of Liaoning, aides in the sale of machinery that the North can use to make its bombs and missiles as well as a financing arm for the North's weapons program.
Late last month, the U.S. Treasury Department announced sanctions against two Chinese citizens and a shipping company, with the two individuals each conducting business with the North Korean government, according to Foreign Policy.
However, Treasury Secretary Steven Mnuchin clarified then that the sanctions were intended to hinder anyone doing business with the North rather than specifically against the Chinese.
"The United States is sending an emphatic message across the globe that we will not hesitate to take action against persons, companies and financial institutions who enable this regime," Mnuchin's statement read.
The latest potential measures could also be posturing prior to next week's meetings, given Trump's tweet following his meeting with Xi at the Group of 20 summit in Hamburg, Germany over the weekend.
"Leaving Hamburg for Washington, D.C. and the WH. Just left China's President Xi where we had an excellent meeting on trade & North Korea," Trump stated Saturday.