Donald Trump Says China Respects Him Because of His 'Very, Very Large Brain'
During a press conference Wednesday, President Donald Trump said China respects him because of his "very, very large brain."
Asked if he could provide evidence of Chinese attempts to interfere in the mid-term elections, Trump stressed that there is evidence but that his relationship with China's President Xi Jinping remains friendly.
"We have evidence. It'll come out. It didn't come out of no where. They've actually admitted that they're going after farmers. I like China, and I like President Xi a lot," Trump said. The President had claimed at the United Nations earlier on Wednesday that China has been attempting to interfere in the upcoming mid-term elections, a claim that administration officials have so far not provided evidence for.
The president opened the press conference talking about trade, particularly stressing his good relationship with Japan and Mexico.
"The relationship is very good with Mexico, and with Canada, we'll see what happens. China would like to see me lose an election because they've never been challenged like this...We're doing very well with our situation with China with trade," Trump said.
Trump later said North Korean leader Kim Jong Un sent him "two of the most beautiful letters" and that they were "a piece of art." During the U.N. General Assembly, Trump also stressed that he and North Korean leader Kim Jong Un have "a wonderful relationship going," and stressed that the country is in the process of denuclearizing.
Secretary of State Mike Pompeo is scheduled to travel to North Korea next month to begin planning a second summit between Trump and Kim. Still, the details of the country's denuclearization process remain opaque.
Trump said that international sanctions will remain in place until denuclearization is verified.
"I think we will make a deal. But unfortunately, to ensure this progress continues, we must enforce existing U.N. Security Council resolutions until denuclearization occurs. However, we have detected that some nations are already violating these U.N. sanctions. This includes illegal ship-to-ship transfers, which must end immediately. The safety of the Korean Peninsula, the region, and the world, depends on full compliance with U.N. Security Council resolutions. Very, very important," Trump told the Security Council Wednesday.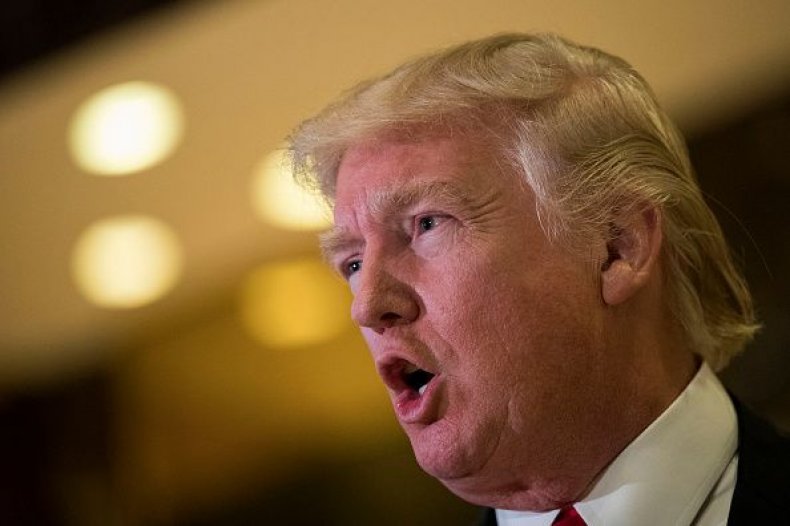 "But most importantly, I believe that Chairman Kim Jong Un, a man I have gotten to know and like, wants peace and prosperity for North Korea. Many things are happening behind the scenes—away from the media, which nobody knows—but they are happening nevertheless and they are happening in a very positive way," he continued.
Meanwhile, Trump was particularly tough on Iran and Russia, telling the U.N. Security Council that "the Syrian regime's butchery is enabled by Russia and Iran. The Iranian regime exports violence, terror and turmoil. It illicitly procures sensitive items to advance its ballistic missile program and proliferates these missiles all across the Middle East."
Trump recently said he would meet with Venezuelan President Nicolas Maduro when he arrives in New York, despite having previously suggested that Washington should support regime change there.
"I'm willing to meet with anybody anytime I can save lives, help people," Trump said Wednesday when he was asked about the possibility of regime change in Venezuela. The White House later clarified that the President does not have a scheduled meeting with Maduro. Speaking on Wednesday, Trump blamed socialism for Venezuela's problems and said he's trying to reverse former President Barack Obama's policies in Cuba.
"I'm being very proactive against Cuba. I don't like what's happening in Cuba. As you know, Mr. Obama gave them a pass. I certainly don't like what's happening in Venezuela. I wouldn't say that socialism is working well around the world," Trump said.