Trump Testing China? President Gives Taiwan License to Buy American Submarines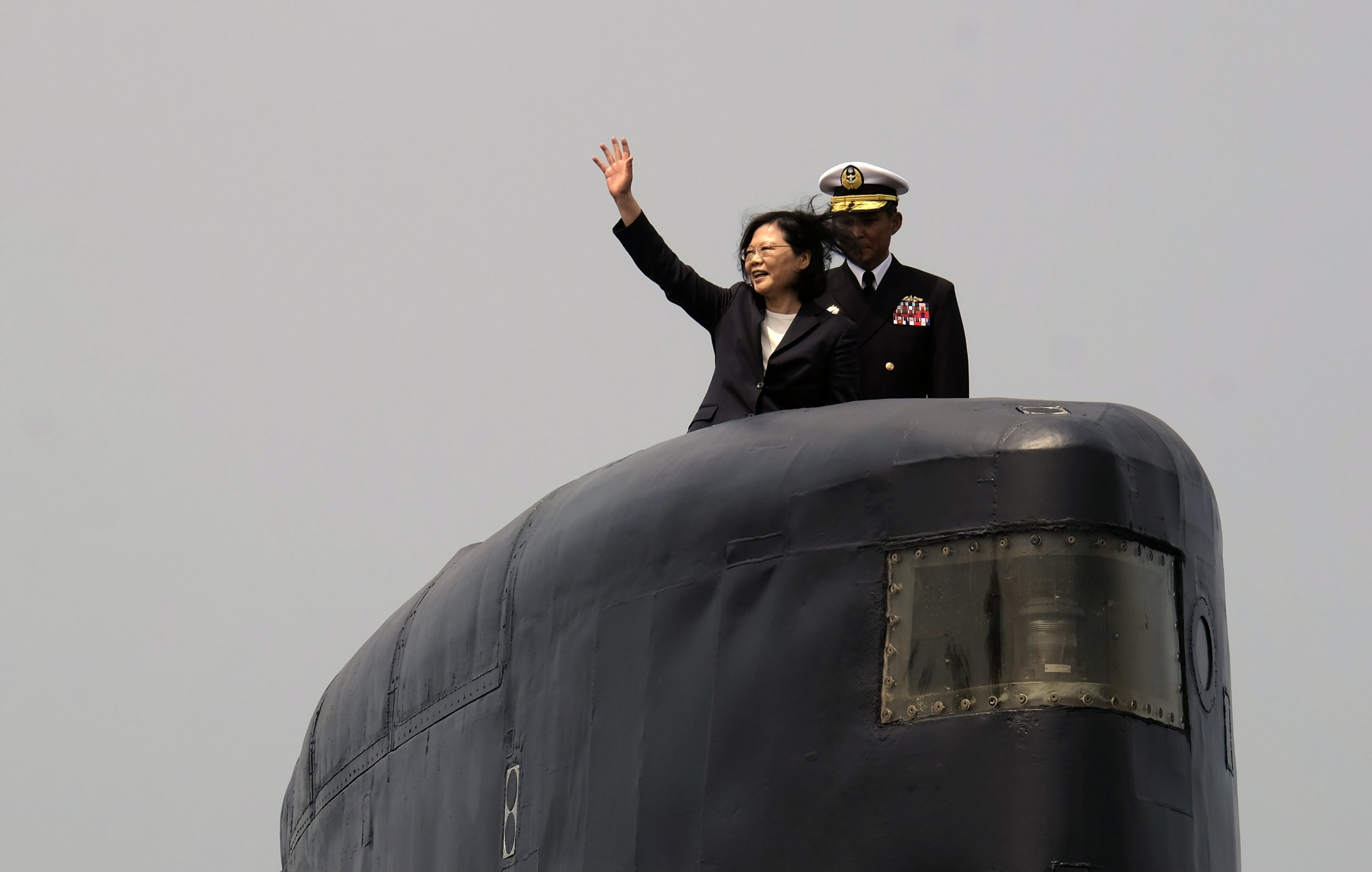 President Donald Trump's administration approved the license necessary for American firms to sell Taiwan the technology needed to build its own submarines, while Trump continued his apparent trade war with China.
Taiwan's Central News Agency first reported the approval Saturday, according to Reuters, stating the Southeast Asian nation's defense minister, Chen Chung-Chi, confirmed the State Department's go-head.
An unnamed State Department official told Reuters that its policy toward American-Taiwan defense trade was "consistent" with previous administrations.
"Our longstanding policy on defense sales to Taiwan has been consistent across seven different U.S. administrations," the official said. "This policy has contributed to the security of Taiwan and also supported the maintenance of peace and stability across the Taiwan Strait."
Taiwan announced a year ago that it planned to build eight new submarines just prior to Chinese President Xi Jinping's visit to meet with Trump in Florida for the first time.
Despite the State Department's assertion, the report of the U.S. government essentially helping Taiwan obtain such defense technology comes as Trump has placed heavy tariffs on Chinese goods worth billions of dollars.
The president tweeted that he had not started a trade war because it had already been "lost" by past administration's poor decisions.
On Saturday, the president reiterated his stance.
"The United States hasn't had a Trade Surplus with China in 40 years. They must end unfair trade, take down barriers and charge only Reciprocal Tariffs. The U.S. is losing $500 Billion a year, and has been losing Billions of Dollars for decades. Cannot continue!," Trump tweeted.
After already suggesting $50 billion in tariff's on China, Trump announced Thursday he was considering another measure that would place an additional $100 billion in tariffs on the world's second largest economy.
China's commerce minister Gao Feng responded by stating Friday his nation was "fully prepared to hit back forcefully" if the U.S. moved forward with the tariffs.
The marketing license granted to Taiwan could further exacerbate Trump's continued feud with China. Taiwan has long claimed to be a sovereign nation independent of China, but China has claimed the island to be part of the mainland republic since its civil war in 1949.
Trump initially caused a stir in the contentious China-Taiwan relationship when he spoke directly over the phone with Taiwan's president Tsai Ing-wen during his transition to the White House. The call was actually a plan thought out by Trump's advisers in order to establish the tough tone Trump had taken against China on the campaign trail, according to The Washington Post.