Steve Bannon Says 'No Chance' Donald Trump Backs Down Over China's 'Economic War'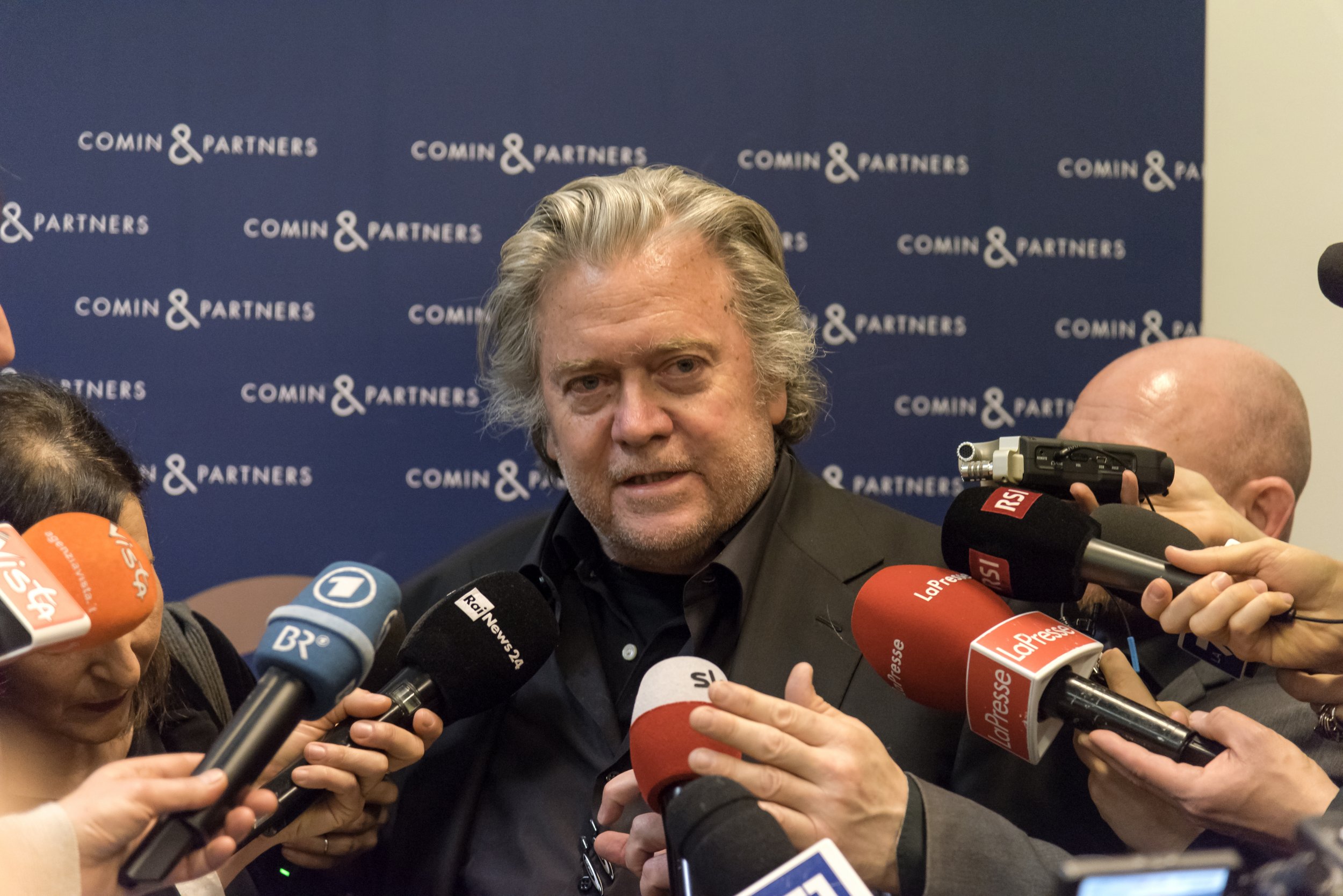 Steve Bannon said there is "no chance" President Donald Trump will back down as trade tensions rise between the U.S. and China.
The former White House chief strategist praised Trump while speaking with CNBC's Squawk Box, depicting the president's efforts to alter financial relations with China as a necessary step to change the trade dynamic with a country he says has waged "economic war against the industrial democracies for 20 years."
"This is going to set the world in one direction or the other for the next 20, 30, 40 or 50 years. And we've let this drift for so long with people that really didn't have their national interest in mind. They had their own self-interest in mind," said Bannon, a former Breitbart News executive who has promoted economic nationalism.
He added that he wanted Trump and President Xi Jinping to meet in person. "I think this needs to be principles. I think it needs to be principles face-to-face. But I got to tell you: There is no chance Donald Trump backs down for this. I think he's looking at the good of people on a global basis. I don't see him backing down with this. I think it's going to set the framework for the 2020 election. This is as important as it gets."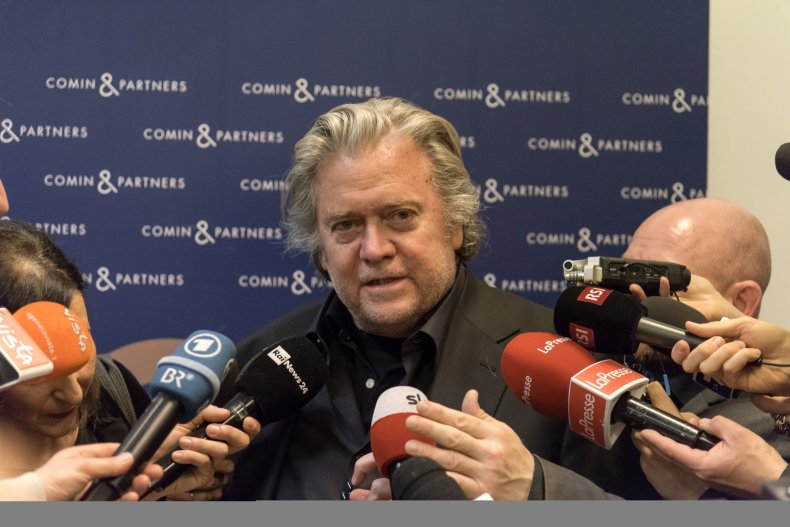 Bannon's remarks aligned with some made by Trump, who announced tariff increases from 10 percent to 25 percent on $200 billion of Chinese imports last week, prompting retaliation from Beijing. The president, who has complained about the trade deficit with China and accused the country of intellectual property theft, has depicted the tariffs as a sacrifice needed to pressure China into altering its actions.
In February, consulting company Trade Partnership Worldwide estimated that an average family of four would pay $767 this year because of the tariffs.
Some lawmakers, including Senators Lindsey Graham and Marco Rubio, have expressed support for Trump's approach to trade relations with China. But farmers, who voted overwhelmingly for Trump in 2016 and are particularly affected by the tariffs, are less enthusiastic about the approach.
And Republican representatives in states with large agriculture industries have started to break with the president, issuing rare rebukes. "Ultimately, nobody wins a trade war unless there is an agreement at the end, after which tariffs go away," Senate Majority Leader Mitch McConnell said. Iowa Senator Chuck Grassley said he would be writing to Trump to express the concerns of farmers.
The president said his administration is looking into $15 billion in additional federal subsidies to compensate farmers for financial suffering caused by the trade war. But farm groups have said the bailout is an insufficient remedy for the damage caused by the trade dispute.