Trump Chose Big Business Over Average Americans In His First Year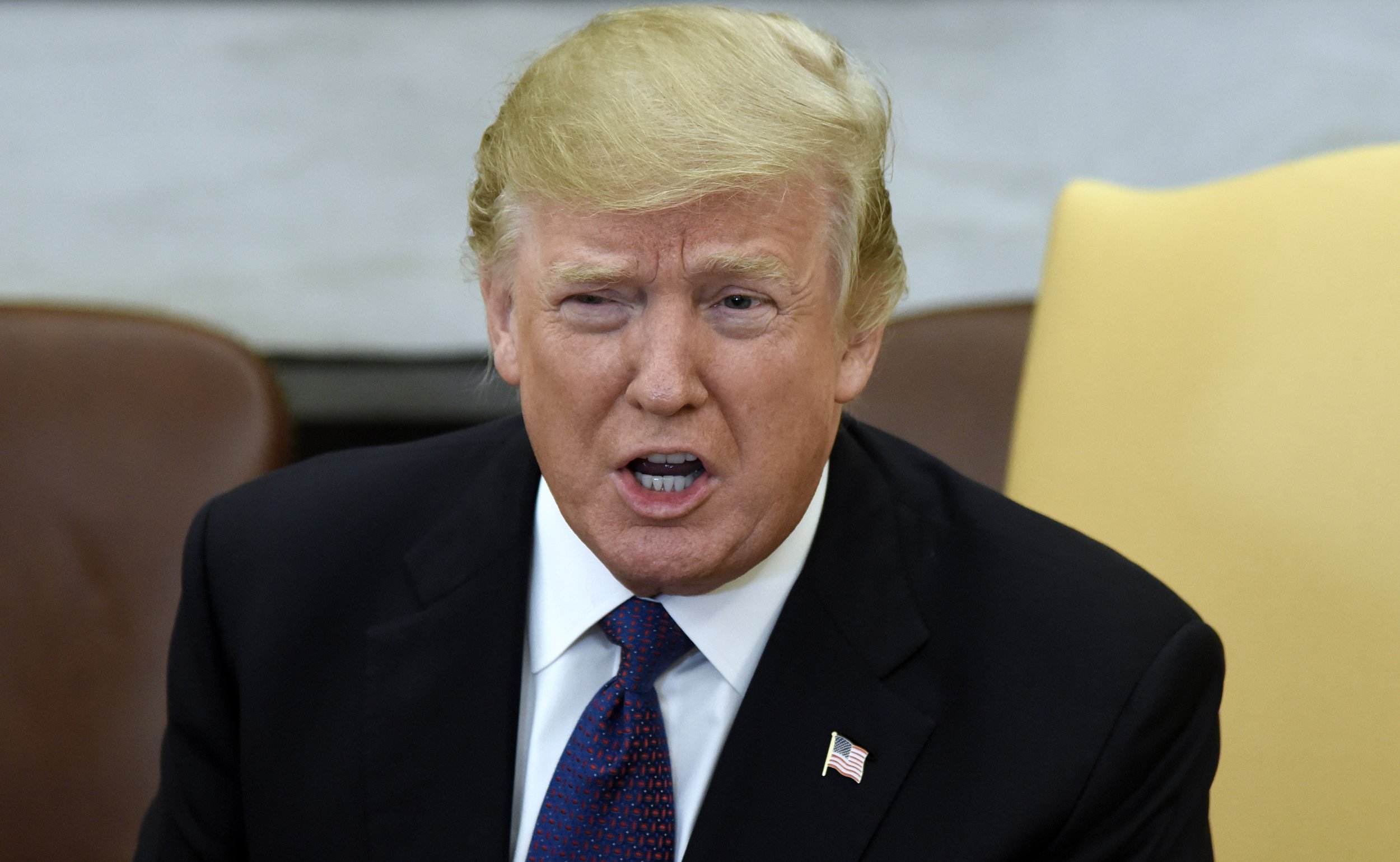 In his inaugural address, President Donald Trump said he'd fight for "the forgotten men and women of our country." One year later, his actions on civil rights tell a different story: He'll choose big business over the American people every time.
Take disability rights. Last month, Trump's Justice Department revoked legal guidance about the rights of workers with disabilities to avoid unjustified segregation by employers in sub-minimum wage, and sometimes exploitative, factory settings called "sheltered workshops." Sheltered workshops often earn millions in profits while paying workers with disabilities poverty wages, including less than $2 an hour, and sometimes just a few cents an hour. The workshops also receive public funding to help employees transition to the mainstream workforce. In practice, however, workers perform repetitive manual tasks sometimes for decades at a time. Approximately half a million people with disabilities work in these environments and only 5 percent ever graduate to community-based jobs. The result is often the unjustified segregation of workers with disabilities who can and want to be integrated into the broader workforce.
Under the Americans with Disabilities Act—and a 1999 Supreme Court decision, Olmstead v. L.C. —such unjustified segregation is illegal. State and local governments that run employment programs must ensure that people with disabilities work and receive services "in the most integrated setting appropriate."
DOJ's now rescinded guidance provided clear examples of how state agencies, schools, parents, families and service providers can assist workers with disabilities to avoid unjustified segregation in sheltered workshops. It described the rights of these workers to receive services like job training and coaching in typical community jobs that pay competitive wages.
This push toward integration threatened the sheltered workshop business model. So the workshops fought back. This past August, a national trade association for sheltered workshops called ACCSES lobbied the Justice Department's new political leadership to withdraw the guidance. Four months later, without even bothering to meet first with disability advocates, the DOJ delivered.
DOJ's move drew condemnation from over 200 disability rights groups. They noted that while rescinding the guidance didn't change the law, it sent "the wrong signal" and would likely create confusion about legal obligations that are "a top priority for the disability community."
This isn't the only area where moneyed interests are driving the Trump administration's rollback on civil rights.
The Justice Department also rescinded guidance to state courts warning against incarcerating people for being unable to afford financial penalties like fines and court fees. The withdrawal was puzzling. After all, who would oppose the principle, announced by the Supreme Court more than 30 years ago in Bearden v. Georgia, that "punishing a person for his poverty" violates the Constitution?
The answer: the bail bond industry. The Obama-era guidance also applied the Bearden principle to bail, calling the practice of incarcerating poor people unable to pay bail unconstitutional. In cities and towns throughout America, judges set bail without regard to a person's financial circumstances. Often, they rely on "schedules" where bail is based on the offense charged, without any individualized assessment of the defendant. The result is that every day, hundreds of thousands of people languish in jail pending trial not because they are too dangerous or too much of a flight risk to be released, but because they are too poor to buy their freedom.
In August 2016, the Obama Justice Department went a step further and supported a challenge to the use of bail schedules in Georgia.
These actions posed a direct threat to the $2 billion bail industry. In a blog post, the largest bail bond insurance company, AIA Surety, criticized DOJ for portraying "criminals" as "poor victims." Jeffrey Clayton, head of the trade group the American Bail Coalition, lamented that then-Attorney General Eric Holder had "egged on" private litigators and predicted that under Jeff Sessions, DOJ "won't get involved in any more of these bail cases."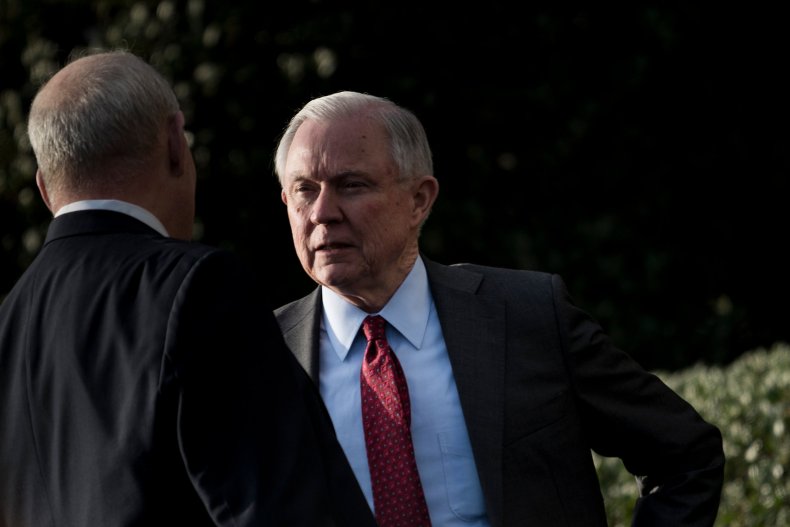 It has been worse than that. In September, DOJ filed a new brief in the Georgia case supporting the use of fixed bail schedules to detain indigent defendants for up to two days—precisely the position advanced by the American Bail Coalition.
These aren't isolated examples. Sessions also reversed the decision to stop using private prisons, which donated handsomely to Trump's campaign and inauguration; Trump signed a law making it harder to bring class actions against banks; and Office of Management and Budget Director Mick Mulvaney froze the Consumer Financial Protection Bureau's regulatory work.
One year in, the abandonment of civil rights protections has been a hallmark of Trump's presidency. At the core of this rollback lies a deliberate choice: Instead of looking out for everyday Americans, Trump is doing the bidding of big business.
Chiraag Bains (@chiraagbains) is a senior fellow at Harvard Law School's Criminal Justice Policy Program and a Leadership in Government fellow at the Open Society Foundations. Regina "Gina" Kline ( RKline@browngold.com ) is a partner at the law firm of Brown, Goldstein & Levy and Co-Leader of its strategic consulting practice Inclusivity. Both previously served as senior counsel to the assistant attorney general in the Justice Department's Civil Rights Division.