Trump Should Not Give Mueller Interview for Russia Probe, Chris Christie Says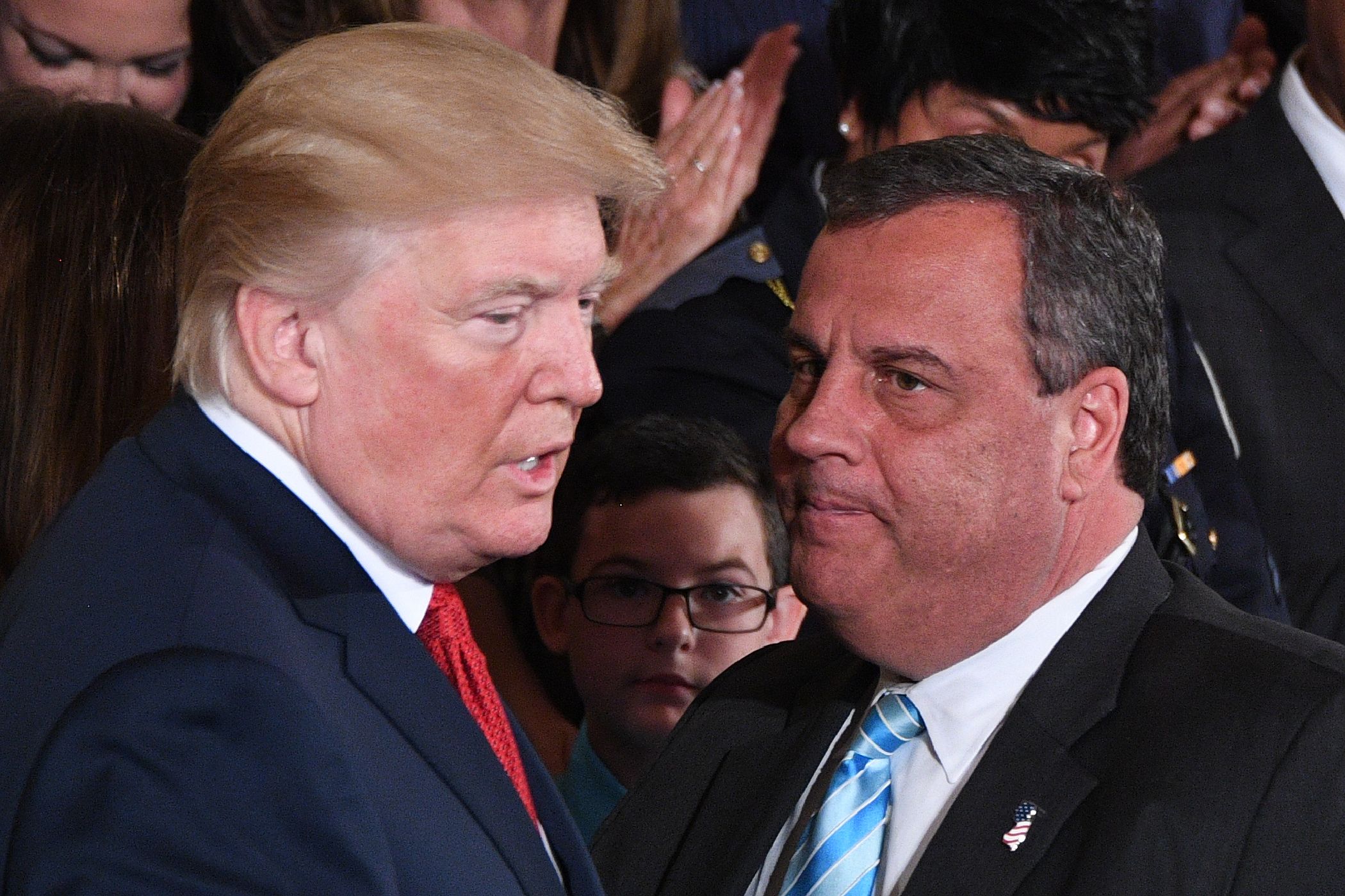 President Donald Trump should not submit to an interview with Special Counsel Robert Mueller over alleged collusion with Russia, former New Jersey Gov. Chris Christie said Tuesday, claiming there is a lack of evidence of any wrongdoing or "credible allegations."
"I don't think there's been any credible allegations against the president of the United States," Christie, once a top surrogate for the Trump campaign, told ABC's Good Morning America. "And I don't think the president of the United States — unless there are credible allegations, which I don't believe there are — should be sitting across from a special counsel."
Christie characterized Mueller as someone not to be "trifled with" while the president's lawyers reportedly work out how, if at all, Trump would sit down with the special counsel's team.
Mueller is "not someone who takes lightly the words of anybody who he's looking at," Christie said.
Trump could heed Christie's expert advice since he is a former federal prosecutor. Christie famously put Charles Kushner, father to Trump's son-in-law Jared Kushner, in jail for tax evasion and other charges in the earlier 2000s.
Christie, who earlier this month ended his tumultuous tenure as New Jersey's leader, backed up the president's long-held assertion of no collusion between his campaign and Russia.
Christie also said he had not seen evidence of a possible obstruction of justice charge against Trump, which Mueller has reportedly focused on as part of the probe.
"The fact is that that's a very high standard to meet. We've all gone through this before," Christie said, "and I don't think we've met that high standard yet as to President Trump. But we've got to continue to watch it."
Christie's public legal advice to the president follows more reports of Mueller's growing witness list. The special counsel's team spoke with some of the highest ranking members of the U.S. intelligence community, like CIA Director Mike Pompeo and National Security Agency Director Admiral Mike Rogers, last year over whether Trump had asked them to "lean" on Comey, Reuters reported last week.
Trump himself told reporters last week he was "looking forward" to an interview with Mueller and that he would do so "under oath," though his legal team has downplayed his apparent commitment to talks.