Trump Christmas Message: What Does the President's Book of Isaiah Passage Mean?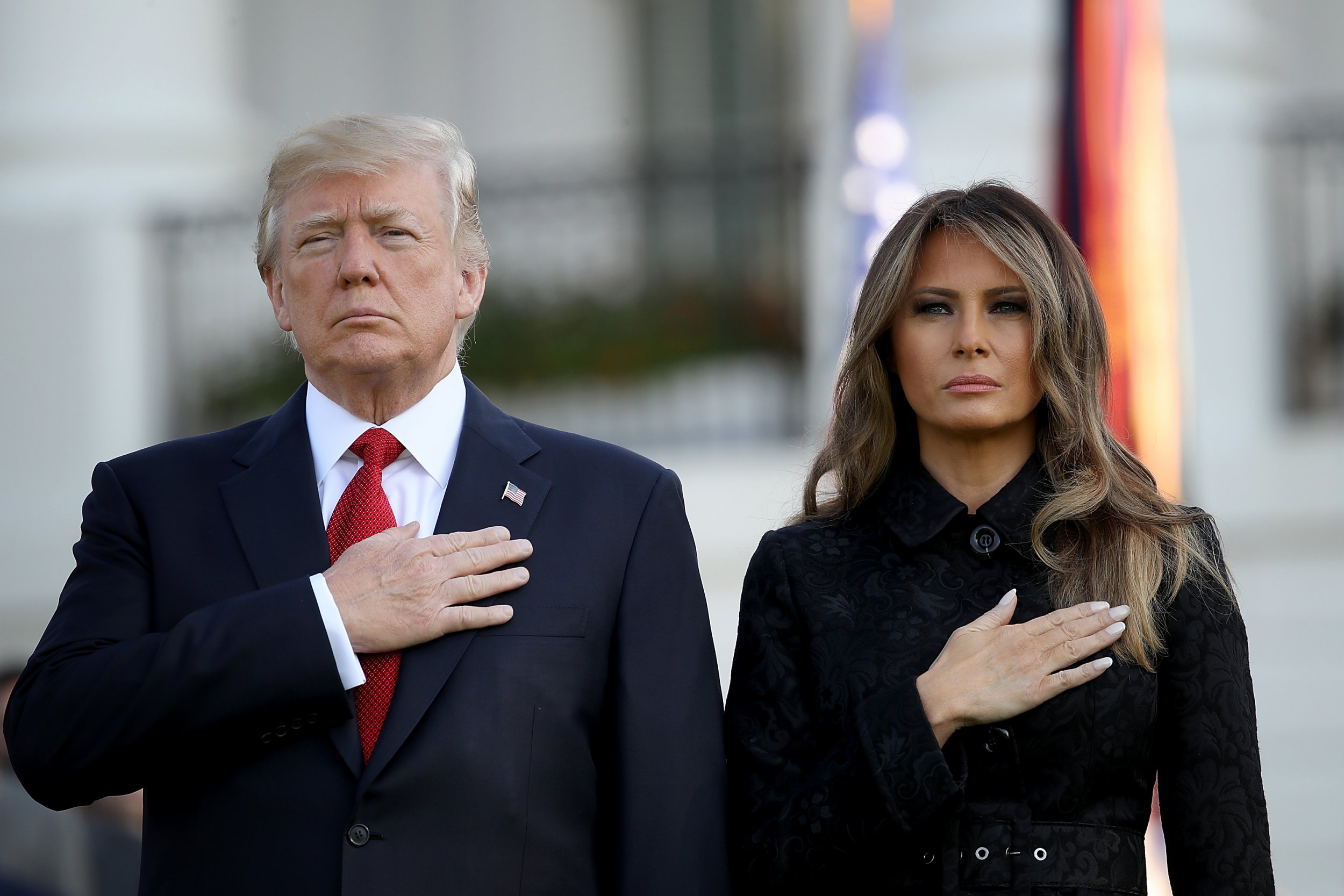 Updated | President Donald Trump and first lady Melania Trump tweeted out a glitzy Christmas video message on Monday morning, complete with children, troops, orchestral music, and a Bible verse.
As the camera zeroes in on a miniature nativity scene, the commander in chief recites Isaiah 9:6, the well-known Old Testament prophecy about the birth of Christ.
"For Christians, we remember the story of Jesus, Mary, and Joseph that began more than 2,000 years ago. As the book of Isaiah tells us, for to us a child is born, to us a son is given and the government will be on His shoulders and He will be called Wonderful Counselor, Mighty God, Everlasting Father, Prince of Peace," Trump says.
"This good news is the greatest Christmas gift of all, the reason for our joy and the true source of our hope," he adds as the camera pans down the White House hallway lined with snow-topped Christmas trees.
The verse is taken from the Old Testament, the first half of the Bible based on the Hebrew scriptures and is also recited during Handel's Messiah.
It was written by the Hebrew prophet Isaiah nearly 600 years before the birth of Jesus and prophesied a time when Israel would be ruled not by failed, corrupt monarchs, but by God through Jesus, the child born in the verse.
In this kingdom, God is the "Wonderful Counselor" because Jesus constantly helps others in ways that politicians can't, whether that be through his advice or healing. He is also the "Mighty God" since he has the power to liberate people from evil in ways that legislation and politicians aren't able to. The "Everlasting Father" refers to the simple government God leads that differs from evolving and increasingly complicated structures that foster conflict over time.
And he is the "Prince of Peace" because he is said to bring peace on earth, according to biblical scholar John McArthur, who wrote The Gospel According to Jesus.
In a nutshell, the verse is about how God and his son's rule will strike down all greedy and dishonest governments on earth, making theirs the most powerful government to exist.
During his time in office, Trump has been praised for being a supporter of religion, allying himself with evangelicals. He has also been slammed for not obeying the 10 Commandments, including admitting to adultery, and alleged sexual misconduct.
On Monday, Melania Trump, who speaks in almost half of the one-minute, 45 second video, tweeted out a Christmas message of her own posing in what appears to be a social media filter that tops her head off with a Santa hat.
Update: This story has been updated to clarify the interpretation of Isaiah 9:6 to clearly express the characteristics of the governments God and Jesus will rule over in the verse.