Trump Has a 'Naughty or Nice' List of Countries for Christmas Following U.N. Jerusalem Vote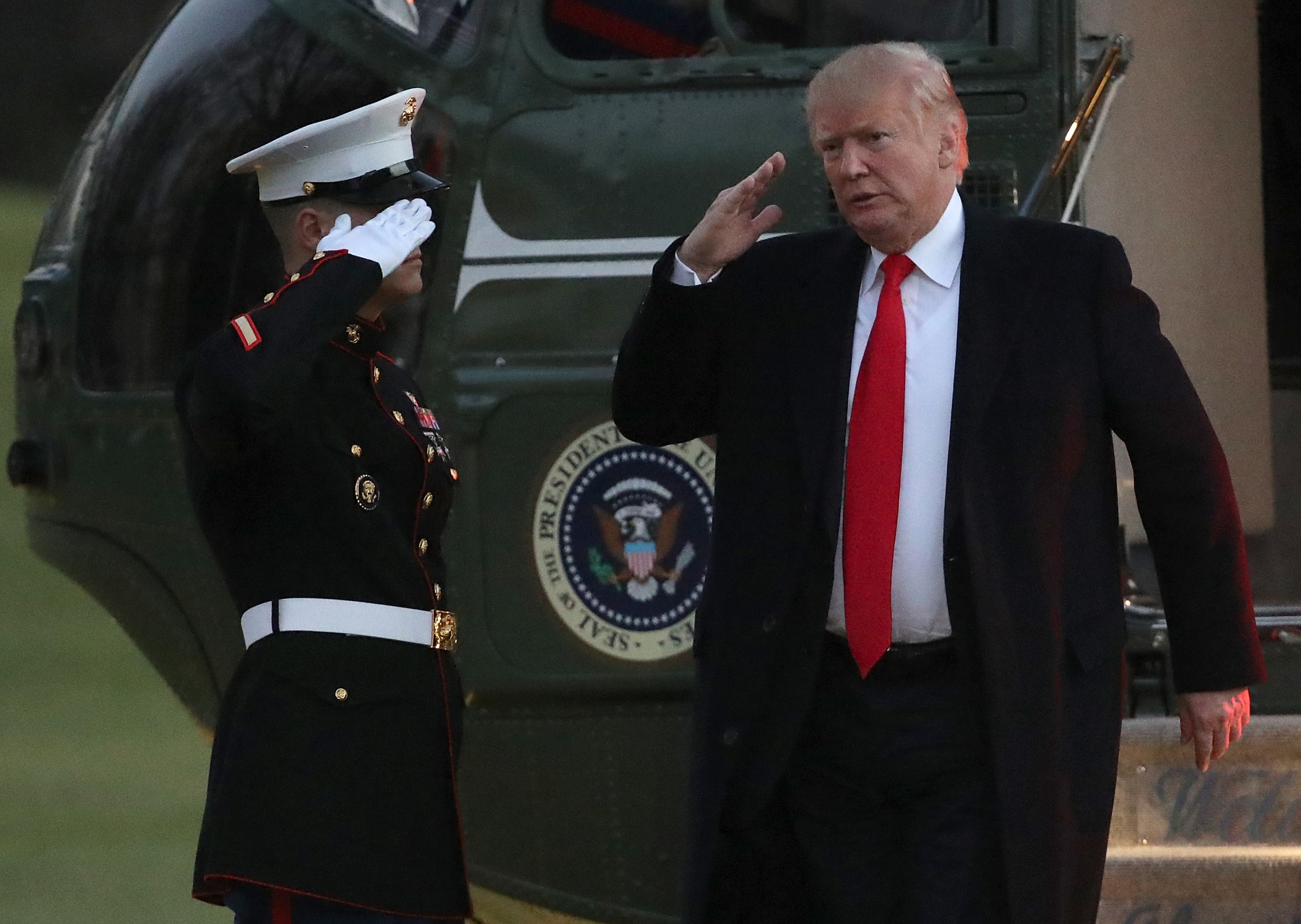 President Donald Trump may not yet be claiming to be Santa Claus but he has compiled his own version of a "naughty or nice" list for Christmas. In this case, the "naughty" list is significantly longer than the "nice" one.
Related: Trump will stop UN funding if he doesn't get his way over Jerusalem vote, Nikki Haley warns
The lists in question are made up of those countries who voted for and against a United Nations General Assembly resolution Thursday declaring Trump's decision to officially recognize Jerusalem as the capital of Israel "null and void."
The vote was a resounding rebuke to the United States, with 128 countries voting in favor of the resolution and only nine voting against. A further 35 countries abstained from casting a vote. Following the vote, U.S. Ambassador to the U.N. Nikki Haley tweeted out a list of those countries that voted against the resolution, abstained or failed to show up, along with the message: "We appreciate these countries for not falling to the irresponsible ways of the UN."
She later invited all 64 countries to a "friendship" party.
The 64 countries thanked were largely made up of major beneficiaries of U.S. aid, including Afghanistan, Jordan and Pakistan.
"While the resolution passed, the vote breakdown tells a different story," a spokesperson for the United States said after the vote, CBS News reported. "It's clear that many countries prioritized their relationship with the United States over an unproductive attempt to isolate us for a decision that was our sovereign right to make."
In the days leading up to the vote, Trump had threatened to cut aid to those countries who failed to support the controversial U.S. move. Speaking to the General Assembly before the vote, Haley delivered another warning, suggesting the U.S. could cut funding to the U.N. if the vote did not go their way.
"I must also say today: When we make generous contributions to the U.N., we also have expectation that we will be respected," she said. "What's more, we are being asked to pay for the dubious privileges of being disrespected."
Haley added: "If our investment fails, we have an obligation to spend our investment in other ways … The United States will remember this day."
Still, 128 countries—including Britain, France and Germany—were undeterred by the stark message.