Trump Claims Biden's 'Slow' Russia Response Due to Son's Moscow Connection
Following Russia's newest sanctions against the U.S., former President Donald Trump claimed that President Joe Biden was slow to respond to Russia's invasion of Ukraine due to an alleged "conflict of interest" between Biden's son and a former Moscow official.
"Breaking News: Russia just sanctioned Joe Biden. While that is a terrible thing, in so many ways, perhaps it will now be explained why the Biden family received 3.5 million dollars from the very wealthy former Mayor of Moscow's wife," Trump said in a Tuesday statement.
"During our Presidential Debate, 'moderator' Chris Wallace, then of Fox, would not let me ask that question. He said it was inappropriate. Perhaps that's why Biden has been so 'slow on the draw' with Russia," the former president added. "This is a really bad conflict of interest that will, perhaps now, be fully and finally revealed!"
On Tuesday, Putin sanctioned several Biden administration officials, including the president, in retaliation for the U.S. sanctions against Russia over the invasion of Ukraine.
Sanctions were also announced against Biden's son Hunter and former Secretary of State Hillary Clinton. Neither of them are currently serving in the U.S. government.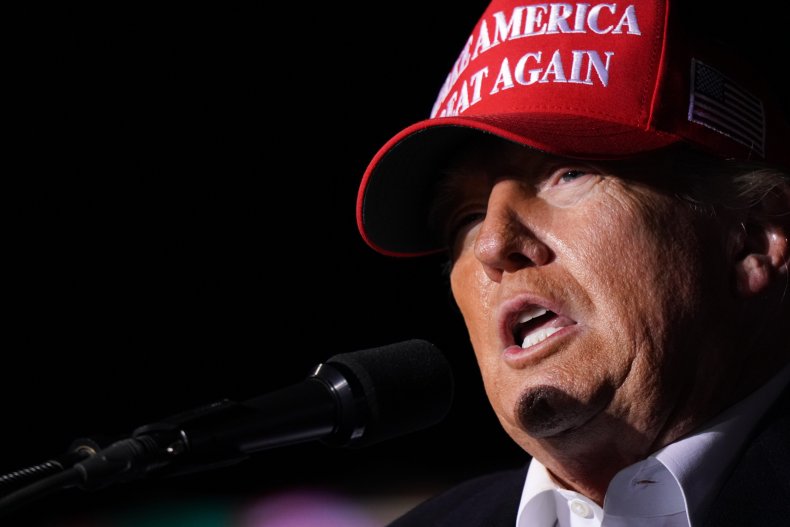 Trump has previously claimed that Hunter Biden received $3.5 million from Elena Baturina, the wife of late Moscow Mayor Yuri Luzkhov, in 2014.
While an investigation by Senate Republicans alleged that Baturina made a payment in that amount to a firm called Rosemont Seneca Thorton, it remains unclear whether there is a connection between Rosemont Seneca Thorton and the investment firm Rosemont Seneca Advisors, which Hunter Biden co-founded.
"Hunter Biden had no interest in and was not a 'co-founder' of Rosemont Seneca Thornton, so the claim that he was paid $3.5 million is false," Hunter Biden's lawyer, George Mesires, told CNN.
Rosemont Seneca Thorton, which is the firm named in the partisan report, was incorporated in Delaware in 2013. But records do not name its founders.
Joe Biden also repeatedly denied Trump's claims, saying "my son did nothing wrong" and "none of that is true," when the former president raised his concerns during the first presidential debate of the 2020 election.
Following the Republican-led investigation, Democrats on the Homeland Security Committee and the Finance Committee issued a joint statement saying they "reviewed all known information on file with the Committees, however, including the confidential document cited by the Republicans, and are aware of no information in the Committees' possession showing Hunter Biden had any financial interest in this entity or transaction."
Newsweek reached out to the White House for comment but did not hear back before publication.
Update 3/15/22, 3:04 PM ET: This story has been updated with additional information.