Donald Trump Claims the Cost of Mueller Investigation Jumped $10 Million in Two Days
As Donald Trump continued to swing out at special counsel Robert Mueller's investigation into Russian election meddling, he claimed, without any evidence, that the cost of the probe had jumped by $10 million in just two days.
The president tweeted his repeated frustrations with the special counsel's investigation on Tuesday, referring to it as a "Witch Hunt" propelled by a "terrible Gang of Angry Democrats."
"The now $30,000,000 Witch Hunt continues and they've got nothing but ruined lives. Where is the Server? Let these terrible people go back to the Clinton Foundation and "Justice" Department," Trump wrote.
Two days later Trump tweeted again about the cost of Mueller's investigation, this time hiking its price tag to more than $40 million.
"When will this illegal Joseph McCarthy style Witch Hunt, one that has shattered so many innocent lives, ever end - or will it just go on forever? After wasting more than $40,000,000 (is that possible?), it has proven only one thing - there was NO Collusion with Russia. So Ridiculous!" the president posted on Thursday morning.
Trump and his aides had previously said that their plan was to publicly discredit the investigation in an effort to ensure that Trump had political support should evidence emerge that Trump or his campaign committed crimes in his effort to win the presidency in 2016.
The latest numbers released by the Justice Department show that the special counsel had cost taxpayers about $17 million over the course of its first year. The probe began in May 2017, when Mueller was appointed to investigate whether Trump or any of his campaign aides had cooperated with Russia during the 2016 election to influence the outcome. In the first five months of the investigation, Mueller's team spent about $6.7 million. But from October 2017 to March 2018, the special counsel racked up nearly $10 million in expenses.
The Justice Department has not yet said how much money the special counsel has spent since March, but if Trump's statements are correct it would mean that Mueller's team would have had to more than double its costs over the past six months.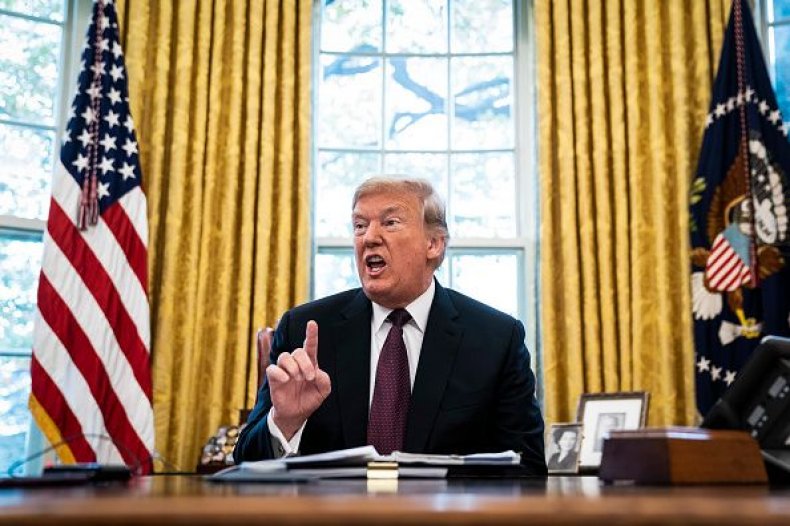 Compared with other notable special counsel investigations, the Mueller probe has been relatively inexpensive so far. The Ken Starr investigation into Bill Clinton cost more than $60 million, the Lawrence Walsh investigation into Ronald Reagan officials in Iran Contra cost nearly $50 million, although both of those investigations lasted more than four years.
A Washington Post report last summer revealed that Trump had spent more on visiting his Florida residence, Mar a Lago, than Mueller had spent on his investigation. But the president continued his tear on the investigation and its leader, slamming Mueller for spending millions of dollars and finding "no collusion."
"Did you ever see an investigation more in search of a crime? At the same time Mueller and the Angry Democrats aren't even looking at the atrocious, and perhaps subversive, crimes that were committed by Crooked Hillary Clinton and the Democrats. A total disgrace!" he tweeted on Thursday.
Mueller's team has closed in on former members of Trump's inner circle, such as Roger Stone and Paul Manafort. Earlier this week, the Justice Department accused Manafort of breaching his plea deal by lying to the FBI and the special counsel Mueller's office.
And on Thursday morning Michael Cohen, the president's former personal attorney, admitted in federal court that he had made false statements to Congress about the Russia investigation.