Trump Claims Drugs Are a Major Border Issue—Yet 2020 Budget Seeks to Slash Funding for Drugs, Guns Detection by Nearly 90 Percent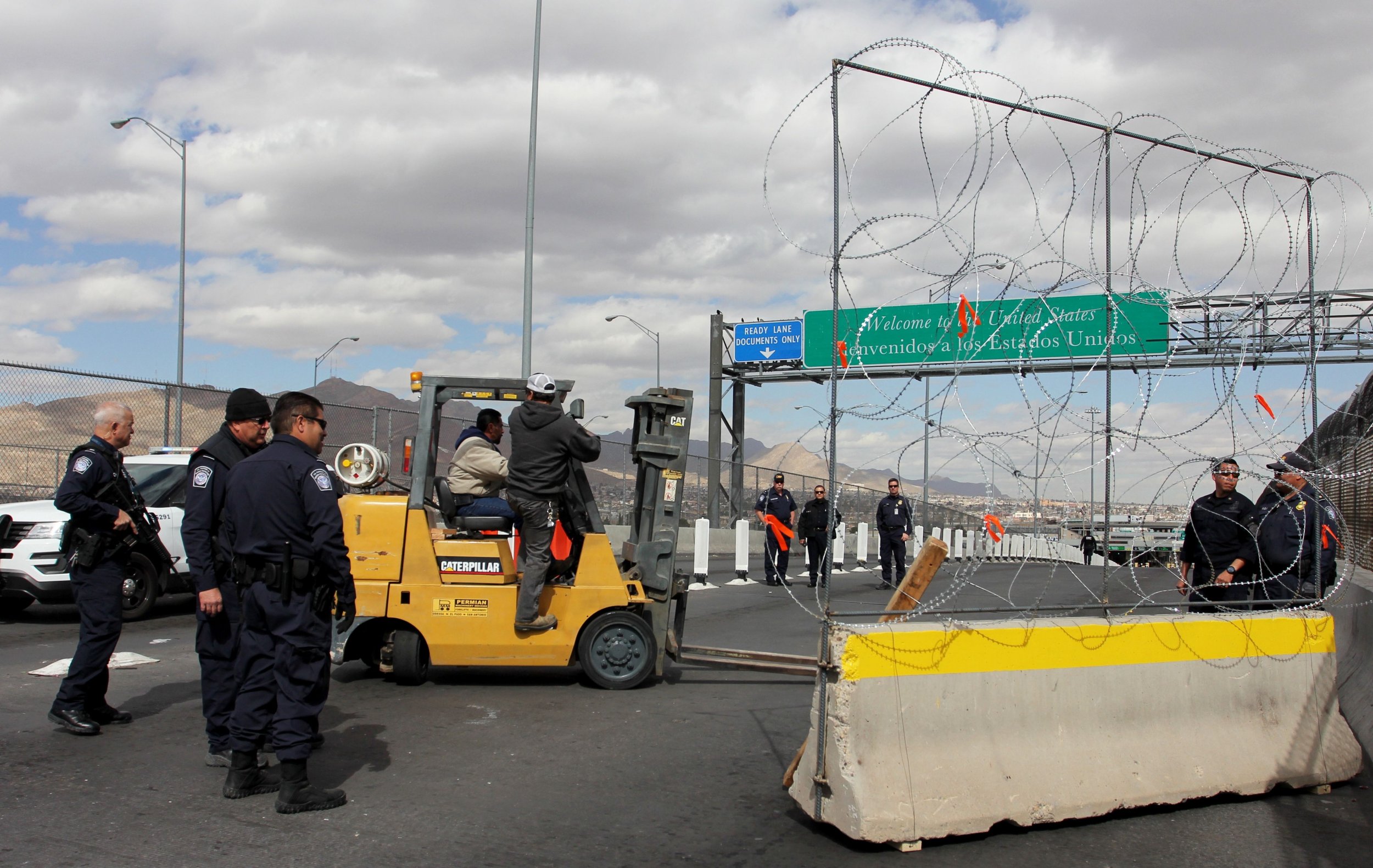 Since taking office, President Donald Trump has been outspoken in identifying the flow of illicit drugs into the U.S. as a major issue at the U.S.-Mexico border. Last month, the president threatened to shut down the border completely "if the drugs don't stop."
Yet, in his 2020 budget request for the U.S. Customs and Border Protection agency, the president appears to have laid out plans to slash funding for the very technologies that have proved successful at detecting and preventing drugs, guns and other contraband from entering the U.S. by nearly 90 percent.
On Thursday, during a hearing on Trump's 2020 budget requests for U.S. immigration agencies, Representative Kathleen Rice, a New York Democrat, grilled top officials on the massive funding cut, suggesting that Trump's words and actions regarding cracking down on drugs at the border did not quite add up.
Calling the apparent disparity "one of the most shocking parts of the budget," Rice pointed out to immigration officials that despite the president identifying the flow of drugs as "our biggest problem at the border," he plans to cut the budget to procure new technology for identifying drugs, guns and other contraband from $500 million to $59 million–a decrease of 88.2 percent.
The cuts would specifically cut the CBP's funding for its "Non-Intrusive Inspection Systems" program.
The NII program enables border agents to "inspect and screen conveyances or cars, trucks, rail cars, sea containers, as well as personal luggage, packages, parcels and flat mail through either x-ray or gamma-ray imaging systems," according to the Homeland Security department's website.
"CBP Officers use NII systems to help them effectively and efficiently detect and prevent contraband, including drugs, unreported currency, guns, ammunition, and other illegal merchandise, as well as inadmissible persons, from being smuggled into the United States, while having a minimal impact on the flow of legitimate travel and commerce," the DHS states.
Addressing Matthew Albence, now the acting director of the U.S. Immigration and Customs Enforcement (ICE) agency, Rice said: "If you look at any public statement that the president makes and people in his administration, whether it's his spokesperson or other people, about our biggest problem at the border, that then becomes an interior problem in this country, it's drugs.
"So, I think it doesn't make much sense to me that in his budget, he would cut from $500 million to procure new NII systems, to the 2020 budget where he requests just $59 million. Do you think that's a wise decision?" she asked.
Noting that the funding cut would apply to the CBP's budget, Albence said he would "defer to his colleague," Robert Perez, CBP's deputy commissioner.
Asked the same question, Perez explained that the CBP had money from between the 2018 and 2019 fiscal years to "recapitalize" nearly 75 percent of its NII systems.
Given that CBP is "balancing a very complex mission...that's multifaceted," he added that he didn't think it was "unreasonable" to reposition the budget to include the funding decrease.
"So basically you don't need any money? You don't even need the $59 million?" Rice countered. "I just saved us $59 million!"
Where Rice left off, Representative Xochitl Torres Small, a New Mexico Democrat, picked up, asserting that the funding cuts would still mean that efforts to modernize the U.S.'s ports of entry and drug detection systems would be left on the back burner.
Noting that, according to the CBP's own data, "the majority of illegal drugs that come into the United States enter through legal ports of entry," Torres Small questioned the decision to roll back funding for the systems that would help detect illicit drugs.
"According to the CBP's own numbers in fiscal year 2018, 90 percent of the heroin was seized at ports of entry by CBP officers, while only 10 percent was seized between ports of entry by Border Patrol," Torres Small said. "Yet, in recent years, not enough attention has been given to CBP's $5 billion dollar land port of entry modernization backlog or to the deployment of drug inspection technology at the ports of entry.
"My colleague, Ms. Rice spoke about NII tech and I reinforce the need to invest there," Torres Small continued. "Mr. Perez, as a former port director and the director of field operations, you know firsthand the importance of these investments. Do you believe the administration should be giving more funding priority to decrease the backlog of CBP's land port of entry modernization portfolio and to drug interdiction systems at ports of entry such as these non-intrusive inspection technologies?" she asked.
Admitting that ports of entry were "outdated," Perez said that modernization of U.S. entry points was still a priority.
"There's so many of them that are outdated. We're living that every day now," he said.
However, the CBP deputy commissioner maintained that the recapitalization "of a huge portion of the nonintrusive inspection fleet," as well as "funding for handheld technologies for video surveillance and the like" would be sufficient for now.