Trump Claims FBI Employees Are 'Disgusted' With Leadership and 'Lyin' James Comey'
President Donald Trump claimed, without providing evidence, that the "rank and file" of the FBI was "disgusted" with the agency's current leadership, as well as "with what they are learning" about former FBI Director James Comey.
"The rank and file of the FBI are great people who are disgusted with what they are learning about Lyin' James Comey and the so-called 'leaders' of the FBI," Trump wrote in an early Tuesday morning Twitter post, but provided no evidence.
"Twelve have been fired or forced to leave," Trump said. "They got caught spying on my campaign and then called it an investigation. Bad!"
The president's outburst over the FBI came after reports emerged that the bureau had opened an investigation in May 2017, shortly after Trump fired Comey, into whether Trump was working on behalf of Russia.
Speaking with The New York Times on condition of anonymity, former law enforcement officials told the outlet that the FBI had been so concerned by Trump's actions following Comey's firing that it launched the probe over fears the president could be working against U.S. interests for Moscow.
Trump has vehemently denied working for Russia, responding to the report by attacking the "corrupt former leaders of the FBI" for allegedly launching an investigation "for no reason & with no proof."
On Monday, the U.S. leader said his decision to fire Comey was a "great service I did for our country," as he called FBI investigators "known scoundrels" and "dirty cops."
He maintained that he has "never worked for Russia" and branded the ongoing investigation into possible collusion between his campaign and Moscow "a whole big fat hoax."
In a statement over the weekend, White House Press Secretary Sarah Huckabee Sanders described the Times' report as "absurd."
"James Comey was fired because he's a disgraced partisan hack, and his Deputy Andrew McCabe, who was in charge at the time, is a known liar fired by the FBI," Huckabee Sanders said. "Unlike President Obama, who let Russia and other foreign adversaries push America around, President Trump has actually been tough on Russia," she added.
Special counsel Robert Mueller reportedly took over the FBI's inquiry into whether Trump could be working for Russia when he was appointed to replace Comey in May 2017.
It is still unknown, however, if the inquiry is still part of his ongoing investigation into Russian meddling in the 2016 election and possible collusion between the Trump campaign team and Moscow.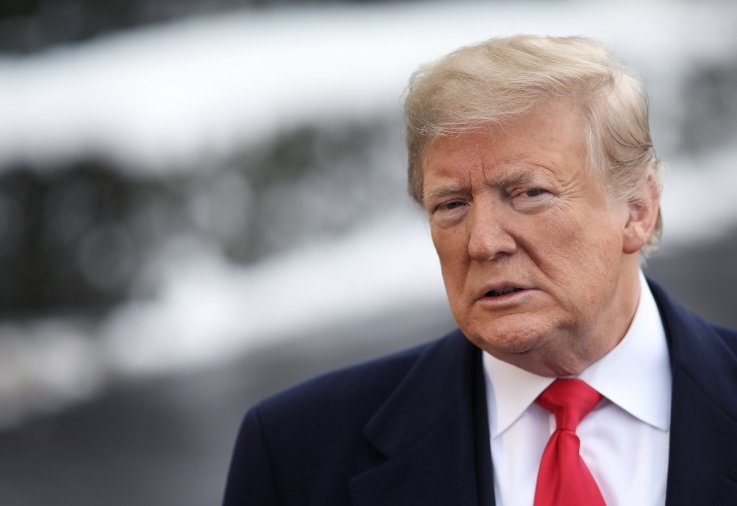 Trump Claims FBI Employees Are 'Disgusted' With Leadership and 'Lyin' James Comey' | U.S.