Trump Claims Fox is Trying to Make Him Look 'as Bad as Possible'
The relationship between former President Donald Trump and the network he once loved has drastically deteriorated since he left office, and the 2024 presidential race is throwing more wrenches into their growing rift.
On Thursday, Trump accused Fox News of "always" finding polling data that makes him "look as bad as possible" for his third presidential bid.
"I'm 'killing' everybody in the Polls, but FoxNews always is able to find an outlier, usually old and non-credible, that makes me look as bad as possible," Trump wrote on Truth Social.
Trump remains the only GOP candidate to formally announce a 2024 run, but early polling has suggested that there is significant support for other Republicans, like Florida Governor Ron DeSantis, who was praised by several Fox anchors after he won a decisive midterm victory in an otherwise lackluster election for the party.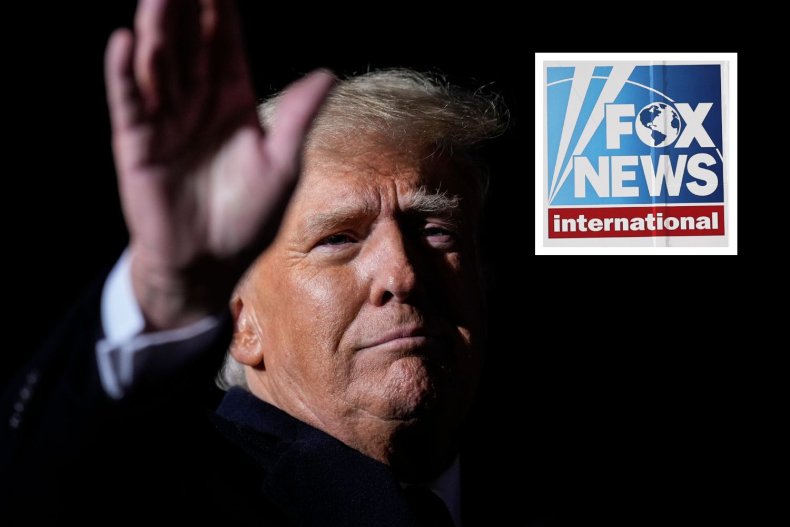 Last week, Fox reported on a new poll from the University of New Hampshire Survey Center that found DeSantis with a double-digit lead over Trump, 42 percent versus 30 percent, in a hypothetical 2024 matchup.
While the network noted that Trump "remains the most influential politician and powerful fundraiser in the Republican Party," it pointed out that a "handful of public opinion polls" released last month have shown DeSantis with a boost, while Trump's role in the midterms have tanked his ratings.
On Thursday, Trump accused Fox News of working with the conservative political action committee Club For Growth, "and loser's like Karl Rove, and their Board Member, Paul Ryan — Globalist's All!"
"In any event, we are winning BIG. MAGA!" he said.
Trump has also had a falling out with Club for Growth in the last year. While the anti-tax organization was once a staunch Trump ally, the alliance broke after each endorsed a different candidate in the Ohio and Pennsylvania Senate primaries last spring.
The PAC has since gone all-in for DeSantis, releasing several surveys showing the governor leading in Iowa, New Hampshire, Florida and Georgia, including one poll commissioned on the eve of Trump's 2024 announcement.
After DeSantis' reelection in November, Club for Growth President David McIntosh congratulated him, saying: "While no one is surprised that Governor DeSantis was elected to another term in Florida, the margin of victory outlines how popular his platform is when compared to the Democrats."
Fox News and the Club for Growth's growing distance from Trump is part of a larger GOP dissent that has emerged in the wake of the midterms and his 2024 bid.
Several of Trump's billionaire donors have signaled they would not back another White House run, including Fox News owner Rupert Murdoch. In November, the Guardian reported that the media mogul "made it clear" to Trump that he would not support his third presidential campaign.
Ronald Lauder, who owns half of the Estée Lauder fortune, Blackstone CEO Stephen Schwarzman and Citadel founder Ken Griffin have also said they would not finance Trump's 2024 campaign.
Newsweek reached out to Fox News for comment.