Trump Claims Google Has Been 'Rigged' to Show Only Bad News About Him
President Donald Trump claimed Google's search engine was biased and "rigged" to show mainly negative stories about him and his administration.
The president tweeted early Tuesday morning that a search for "Trump News" shows almost all "bad" news stories, and he questioned whether this was legal.
"Google search results for 'Trump News' shows only the viewing/reporting of Fake New Media," Trump wrote.
"In other words, they have it RIGGED, for me & others, so that almost all stories & news is BAD. Fake CNN is prominent. Republican/Conservative & Fair Media is shut out. Illegal? 96 percent results on 'Trump News' are from National Left-Wing Media, very dangerous. Google & others are suppressing voices of Conservatives and hiding information and news that is good. They are controlling what we can & cannot see. This is a very serious situation-will be addressed."
It appears Trump got the 96 percent figure from a recent viral news story from PJ Media which suggested Google does manipulate its algorithm for their coverage of the president.
The result was based on one of its reporters searching for Trump in Google multiple times using different computers and noting which news websites came up. "While not scientific, the results suggest a pattern of bias against right-leaning content," the article states.
Google's search results are known to change throughout the day depending on an ever-changing algorithm never made public by the company.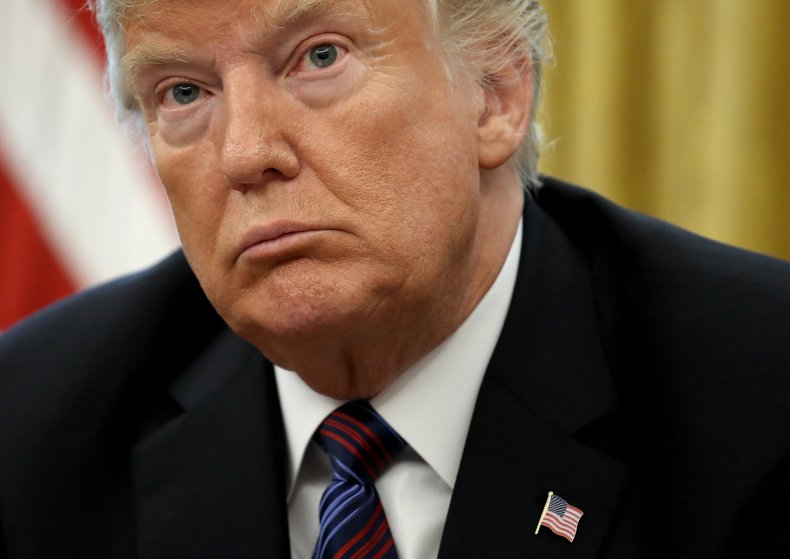 Responding to Trump's claim, a spokesperson from Google told Newsweek: "When users type queries into the Google Search bar, our goal is to make sure they receive the most relevant answers in a matter of seconds. Search is not used to set a political agenda and we don't bias our results toward any political ideology.
"Every year, we issue hundreds of improvements to our algorithms to ensure they surface high-quality content in response to users' queries. We continually work to improve Google Search and we never rank search results to manipulate political sentiment."
In March, Google announced plans to spend more than $300 million over the next three years to improve its search results after it admitted that "malicious actors" had created "fake news" sites to spread false information during the 2016 presidential campaign.
Facebook has also had to repeatedly deny reports that it suppressed conservative news sites from appearing prominently in its feed and "trending news" sidebar following a former employee's 2016 post on Gizmodo that said Facebook's workers often suppressed stories on conservative topics. Facebook has since eliminated its "trending" news feed.
The claims re-emerged earlier this year after Facebook CEO Mark Zuckerberg announced the site was changing its algorithm so that "trusted sources" would be ranked higher as part of its bid to crack down on alleged "fake news" appearing on its site.