Donald Trump Claims He's More Popular Than Abraham Lincoln, Who Died Before Polling Even Began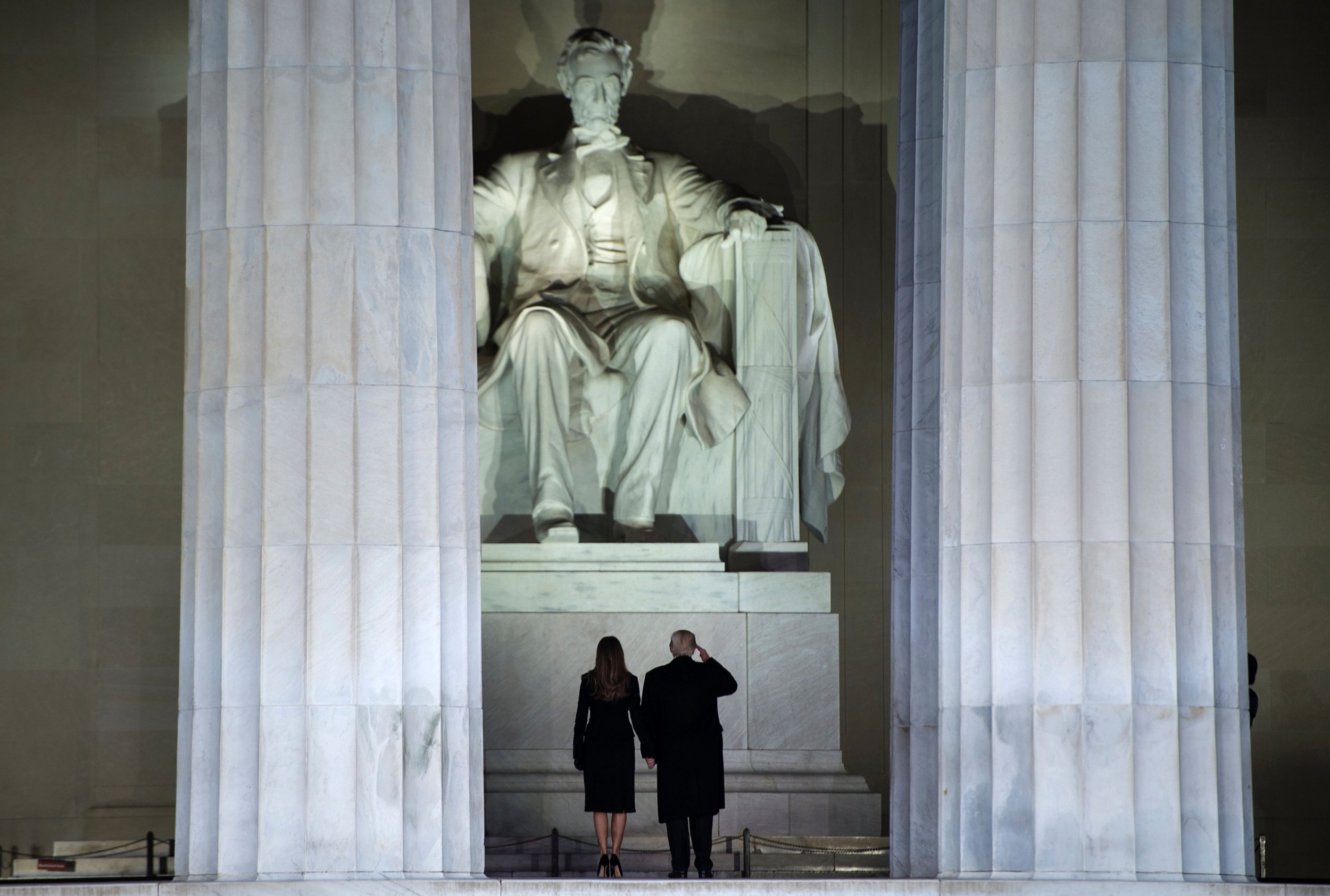 President Donald Trump claimed on Thursday that a poll shows he beat President Abraham Lincoln in popularity—but presidential polling did not exist during the 16th commander-in-chief's time.
Related: Trump Boasts His Approval Rating Is 'Above Obama' Based on Poll That Consistently Favors Him
"You know, a poll just came out that I am the most popular person in the history of the Republican Party—92 percent. Beating Lincoln," Trump told The Sun in an interview hours before he landed in the United Kingdom for a two-day visit. "I beat our Honest Abe."
Lincoln, however, died a decade before the telephone, which is used for polling, was even invented, and about 80 years before job approval polls for presidents started.
Trump on Tuesday tweeted "New Poll says Trump, at over 90%, is the most popular Republican in the history of the Party. Wow!"
It is unclear what poll Trump was referring to. A Gallup poll from mid-June showed that 90 percent of the GOP approved of him, which, according to The New York Times,would make him the second most popular modern president within his political party at this point in the term, after President George W. Bush.
Trump told The Sun he would emerge favorably in a poll among the British.
"But the people of the U.K., and I'll bet if you had an honest poll, I'd be very strong," he said. "They want the same thing I want. I love the U.K."
A poll released Thursday by YouGov for ITV Tonight revealed that 77 percent of British people had an unfavorable view of Trump, compared with 17 percent who viewed him favorably. Though half of the poll participants said Trump should move ahead with his visit, "the British public hold the President in low regard," the poll report stated. Furthermore, 49 percent of British people thought Trump should not meet Queen Elizabeth II, versus 35 percent who believed he should.
Trump admitted that he is aware of a giant "Trump baby" blimp depicting him in a diaper that was approved to fly over the Houses of Parliament in London on Friday, and that it is a reason he has decided to largely avoid the capital.
"I guess when they put out blimps to make me feel unwelcome, no reason for me to go to London," Trump told The Sun. "I used to love London as a city. I haven't been there in a long time. But when they make you feel unwelcome, why would I stay there?"