Trump Threatens Jon Tester, Claims He 'Knows Things' That Could End Senator's Career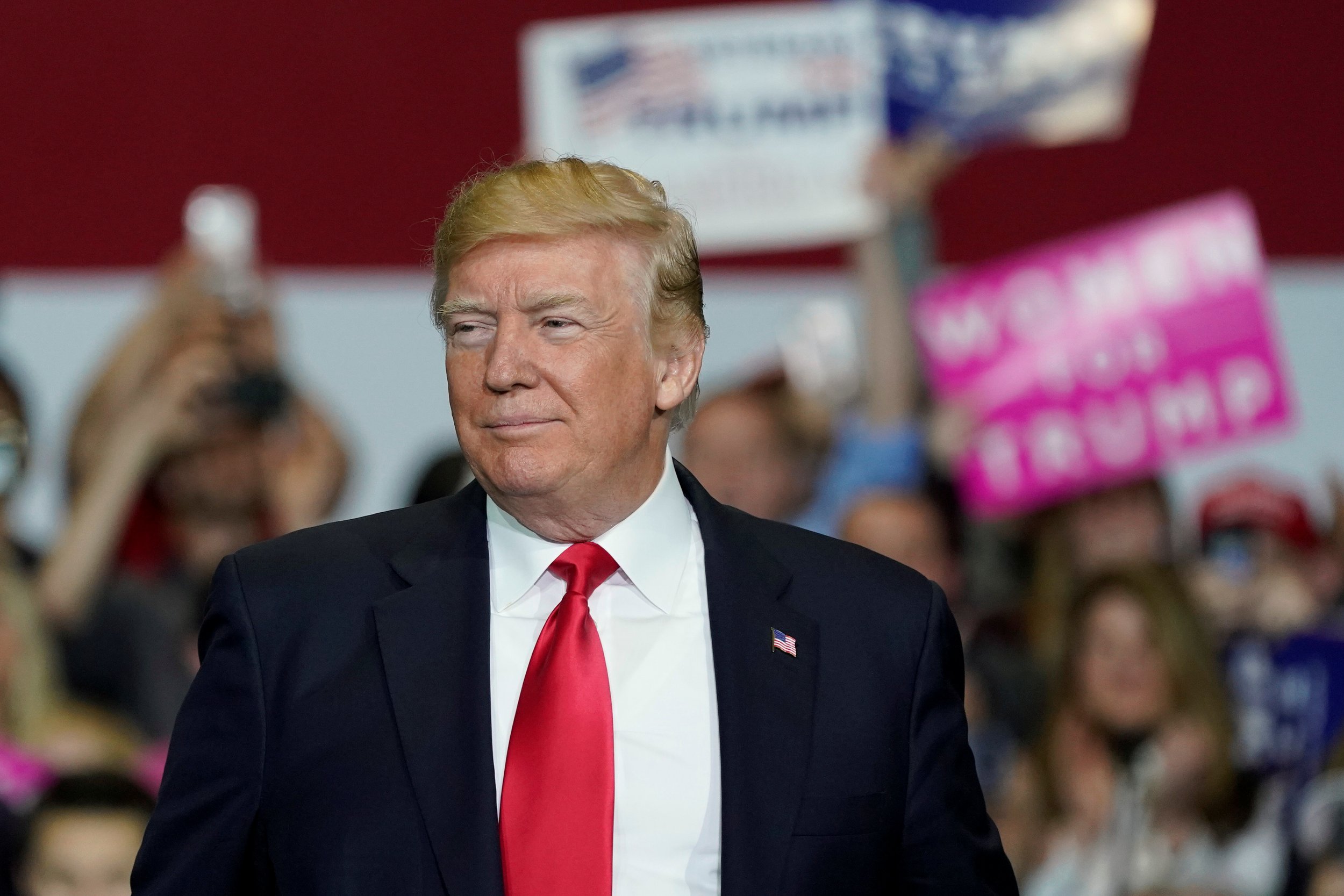 President Donald Trump lashed out once again at Montana Senator Jon Tester, suggesting he knew things about the Democrat that would see him "never elected again."
Trump's comments about the top Democrat on the Senate Veterans Affairs Committee come after Tester raised concerns about the president's pick to head the VA, the White House doctor Ronny Jackson.
Speaking at a rally in Michigan, the president spoke out about Tester, telling the crowd he knew things that could damage the Democrat, although he did not go into details about the information.
"Tester started throwing out things that he's heard. Well, I know things about Tester that I could say, too," Trump said at the rally, The Daily Beast reported. "And if I said them, he'd never be elected again."
His threat follows a Saturday tweet from the president in which Trump suggested Tester should resign following the "phony" charges he made against Jackson.
"Allegations made by Senator Jon Tester against Admiral/Doctor Ron Jackson are proving false," Trump said in the tweet.
"The Secret Service is unable to confirm (in fact they deny) any of the phony Democrat charges which have absolutely devastated the wonderful Jackson family. Tester should resign," he added.
Tester had alleged that Jackson drank while working as a White House doctor and overprescribed medication, Vox reported, with the allegations published in a memo that appeared to prompt Jackson to withdraw his nomination.
But the president has claimed the allegations are slander, and claimed the Secret Service had not confirmed the allegations.
"The great people of Montana will not stand for this kind of slander when talking of a great human being," President Trump tweeted.
"Admiral Jackson is the kind of man that those in Montana would most respect and admire, and now, for no reason whatsoever, his reputation has been shattered. Not fair, Tester!" he added.