Trump Claims He Never Called Meghan Markle 'Nasty,' Demands Apology from CNN, Even Though Video Exists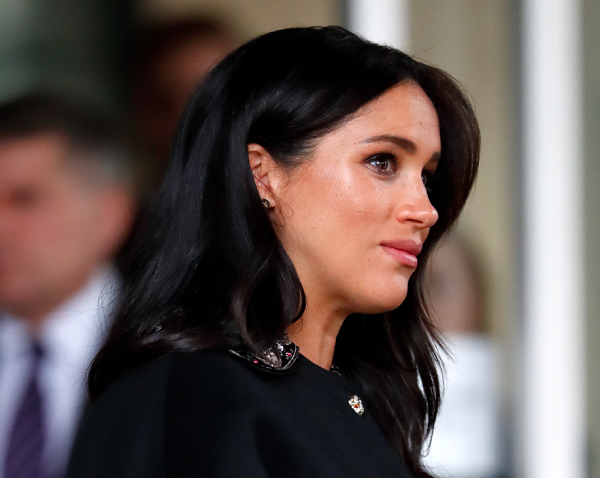 President Donald Trump on Sunday doubled down on a claim that his reelection campaign had already been widely mocked for making: That the president never called Duchess of Sussex Meghan Markle "nasty" during a recent interview.
In footage of an interview with UK tabloid The Sun, Trump was asked if he knew that Markle — an American by birth — had previously said during the 2016 presidential election campaign that she would move to Canada if Trump was elected president.
"A lot of people are moving here. So, what can I say? No, I didn't know that she was nasty," the president responded.
Trump also had positive things to say about the actress-turned-royalty, telling the interviewer, "I think it's nice and I am sure she will do excellently. She will be very good. I hope she does."
Despite the video evidence of having made the comment, Trump on Sunday morning tweeted a denial:
"I never called Meghan Markle "nasty." Made up by the Fake News Media, and they got caught cold! Will @CNN, @nytimes and others apologize? Doubt it!"
The president's tweet was immediately met with responses pointing out to him that there is video footage of him saying the very word he claimed not to have uttered.
In fact, Trump's own campaign was responsible this weekend for inadvertently helping to make that video footage even more popular on social media.
On Saturday, the "Official Trump War Room" Twitter account — managed by the Trump campaign — issued a denial on the "nasty" statement but inexplicably included the video clip of the president making the comment as evidence that Trump had not said what he was being accused of saying.
Before marrying into the British royal family, Markle did not hide her feelings about Trump. In a 2016 interview with comedian Larry Wilmore, the actress refered to then-candidate Trump as "divisive" and "misogynistic."
"Of course Trump is divisive—think about female voters alone. I think it was in 2012, the Republican Party lost the female vote by 12 points," she said at the time. "That's a huge number and as misogynistic as Trump is—and so vocal about it—that's a huge chunk of it."
The president is slated to visit England this week, where he will meet with a number of senior British leaders, including Queen Elizabeth II. However, unlike presidents presidents Barack Obama and George W. Bush, who were hosted at Buckingham Palace during their visits, Trump will not be able to be a guest of the queen due to ongoing renovations at the historic royal home.