Trump Claims He Won Most of the Female Vote in 2016 - Which isn't True
At a Pennsylvania rally Saturday, President Donald Trump claimed that he won 52 per cent of the women's vote during the 2016 presidential election — but the facts tell a different story.
Responding to speculation that women would not turn out to vote for him in the 2020 election, Trump said "Remember, women won't like Donald Trump.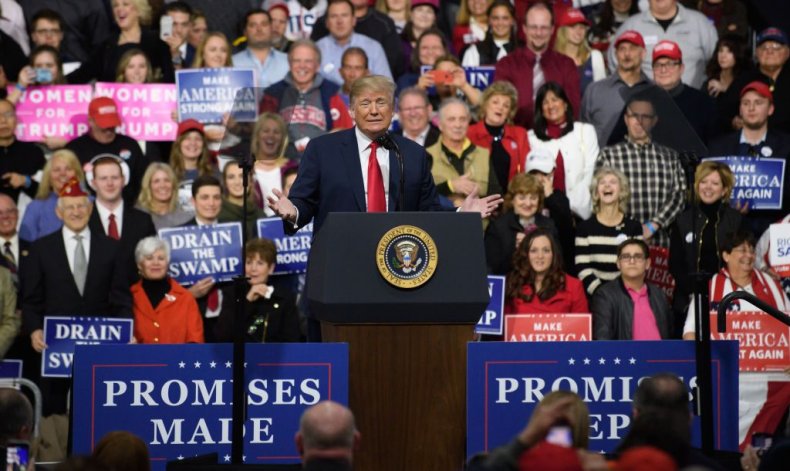 "I said, 'Have I really had that kind of a problem?' ... We got 52 percent. And I'm running against a woman. You know, that's not that easy."
Trump in fact claimed 52 percent of the vote of white women during the election, with his rival, Hillary Clinton, winning 54 percent of the female vote.
Overall, Trump got 41 percent of votes from women during the election, with only 4 percent of black women's votes and a quarter of Latin women's votes.
Trump's share of the vote from white women was the worst for a Republican candidate since 2000, when George W. Bush narrowly beat Democrat Al Gore, reported The Washington Post.
Trump faced multiple accusations of sexual assault by women during the 2016 election, after the notorious Access Hollywood tape surfaced on which he boasted of groping women.
For International Women's Day, Trump released a statement in which he proclaimed his administration's support for female entrepreneurs and women working in peace keeping and security. In a January interview Trump said that he is not a feminist, because he's not solely supportive of women but of all people.
Trump made the remarks at a rally for GOP candidate Rick Saccone, who is narrowly trailing his Democrat rival, Conor Lamb, in the special election in the traditionally deep red district.