Trump Claims Hundreds of Millions of Dollars in Foreign Aid Are 'Probably Just Stolen' by Central American Countries
President Donald Trump claimed that hundreds of millions of dollars in foreign aid that the U.S. sent to Central American countries was "probably just stolen."
Speaking at a rally at the Middle Georgia Regional Airport in Macon, Georgia, before Tuesday's midterm elections, Trump once again accused countries such as El Salvador and Honduras of not doing enough to stop the caravan of migrants who were currently making their way to the U.S. border.
"How about that caravan, you want to let that caravan just pour in?" Trump asked the crowd, prompting chants of "build the wall" and "finish the wall."
"Last week I called up the United States military. We're not playing games, folks, because you look at what's marching up, that's an invasion.
"We pay these countries—Honduras, El Salvador—we pay these counties hundreds of millions of dollars, which by the way we will be stopping very soon," Trump said to more cheers.
"They don't do a damned thing, they don't do a damned thing for us."
"I asked Vice President Mike Pence to call up the head of Honduras. He said, 'Listen, we don't want you to allow the formation of caravans in your country. We pay you hundreds of millions of dollars a year'—which is probably just stolen—'and we don't want it.'"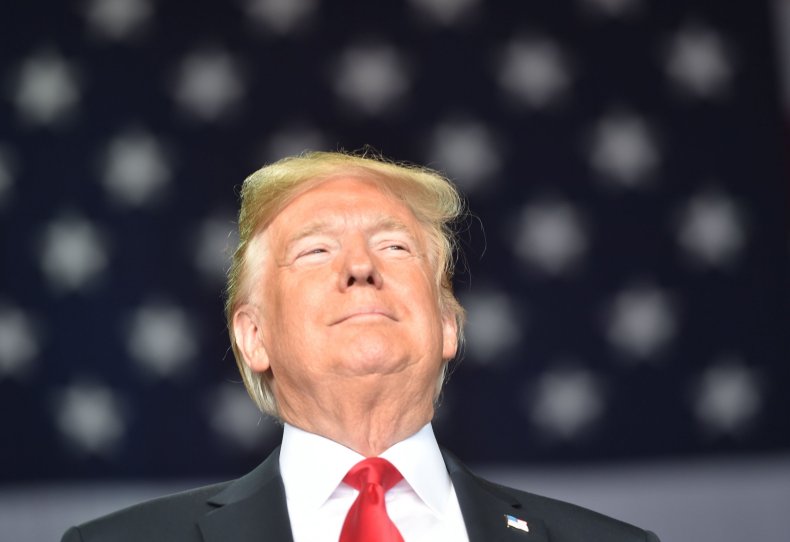 "In the meantime, nothing. They do nothing for us."
According to the Washington Examiner, citing U.S. government figures, Honduras received $175 million and El Salvador received $115 million in U.S. foreign aid in 2017, with Guatemala receiving around $249 million of U.S. foreign aid last year.
"You know what's amazing?" Trump asked. "We give billions and billions of dollars to these foreign countries that don't give a damn about us, and we can't get a couple of bucks to farmers who get wiped out by a hurricane. And we're going to take care of our farmers."
Trump previously threatened to cut foreign aid to Guatemala, Honduras and El Salvador as a reaction to the thousands of migrants who were attempting to cross into the U.S.
"Guatemala, Honduras and El Salvador were not able to do the job of stopping people from leaving their country and coming illegally to the U.S," Trump tweeted on October 22.
"We will now begin cutting off, or substantially reducing, the massive foreign aid routinely given to them."