Trump's Claims Are Strengthening Prosecutors' Case: Ex-Ally
A onetime ally of Donald Trump says his repeated claims he had declassified sensitive materials before removing them from the White House could likely strengthen the case against him as his legal defense continues to drag its feet in providing evidence to back up the former president's assertions.
Writing in National Review on Thursday, Andrew McCarthy, a former U.S. Attorney who wrote a book defending Trump before turning on him after January 6, said favorable rulings by lower court judges and Trump's continued claims he had declassified documents seized from Mar-a-Lago could give judges in later proceedings a greater incentive to force Trump to provide evidence he had, indeed, declassified them.
This could potentially raise the probability of the U.S. Department of Justice (DOJ) bringing an indictment against him.
"In the long term, those assertions are likely to be used as evidence against him," McCarthy wrote. "In the short term, they strengthen the hand of Justice Department prosecutors who are trying to persuade Attorney General Merrick Garland that Trump should be indicted."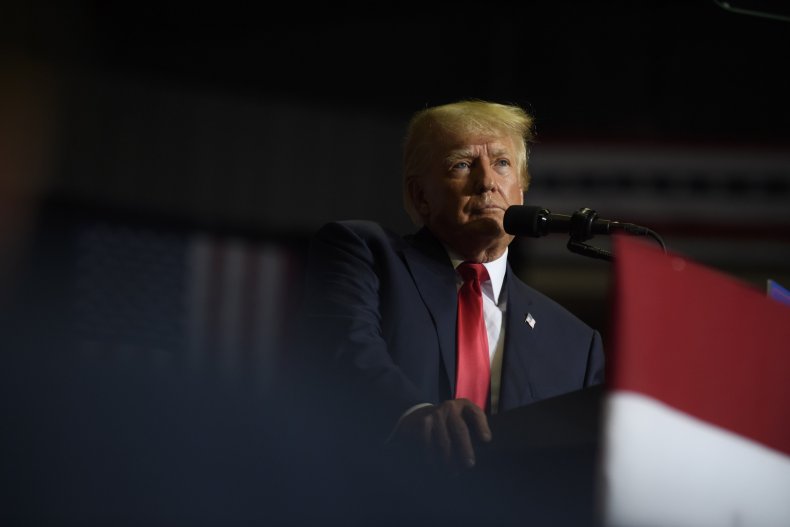 The column came the day after the Eleventh Circuit federal appeals court granted the DOJ's request that it be allowed to withhold approximately 100 classified documents from review by Trump's chosen mediator in the case, Raymond Dearie. The courts also allowed federal prosecutors to continue using the documents in their ongoing criminal investigation into the former president's handling of the documents. It was considered the DOJ's first win in the case, and also a major break for prosecutors' legal strategy against the former president.
In doing so, the panel—which included two Trump appointees—concluded that Trump failed to show he had any need for the return of those 100 documents, nor had he offered any evidence that he had declassified the documents. It also overturned a previous judgment by Judge Aileen Cannon that there was any compelling interest for Trump to withhold possession of the documents, citing contradictions between the court's claims and statements made by his own attorneys that they never sought to withhold the documents from the federal government.
Altogether, Trump's own statements and those made by his lawyers will force Dearie into a position where, as special master, he will need to determine whether the documents in Trump's possession truly were classified.
Trump claimed in an interview with Fox News's Sean Hannity on Wednesday that he could declassify documents just by thinking about it as he sought to defend claims he had unilaterally declassified every piece of sensitive material he'd had in his possession.
That, McCarthy said, puts Trump in a difficult position, particularly after his legal team effectively made the case the documents were, in fact, classified at the time he possessed them.
"With the Eleventh Circuit panel having now concluded both that Trump failed to proffer such evidence and that, in any event, Trump had no cognizable interest in retaining the classified intelligence, the point is moot," McCarthy wrote. "Since Dearie will not weigh privilege issues in connection with the classified documents, there is no need for Trump to try to persuade him that the documents are not classified."