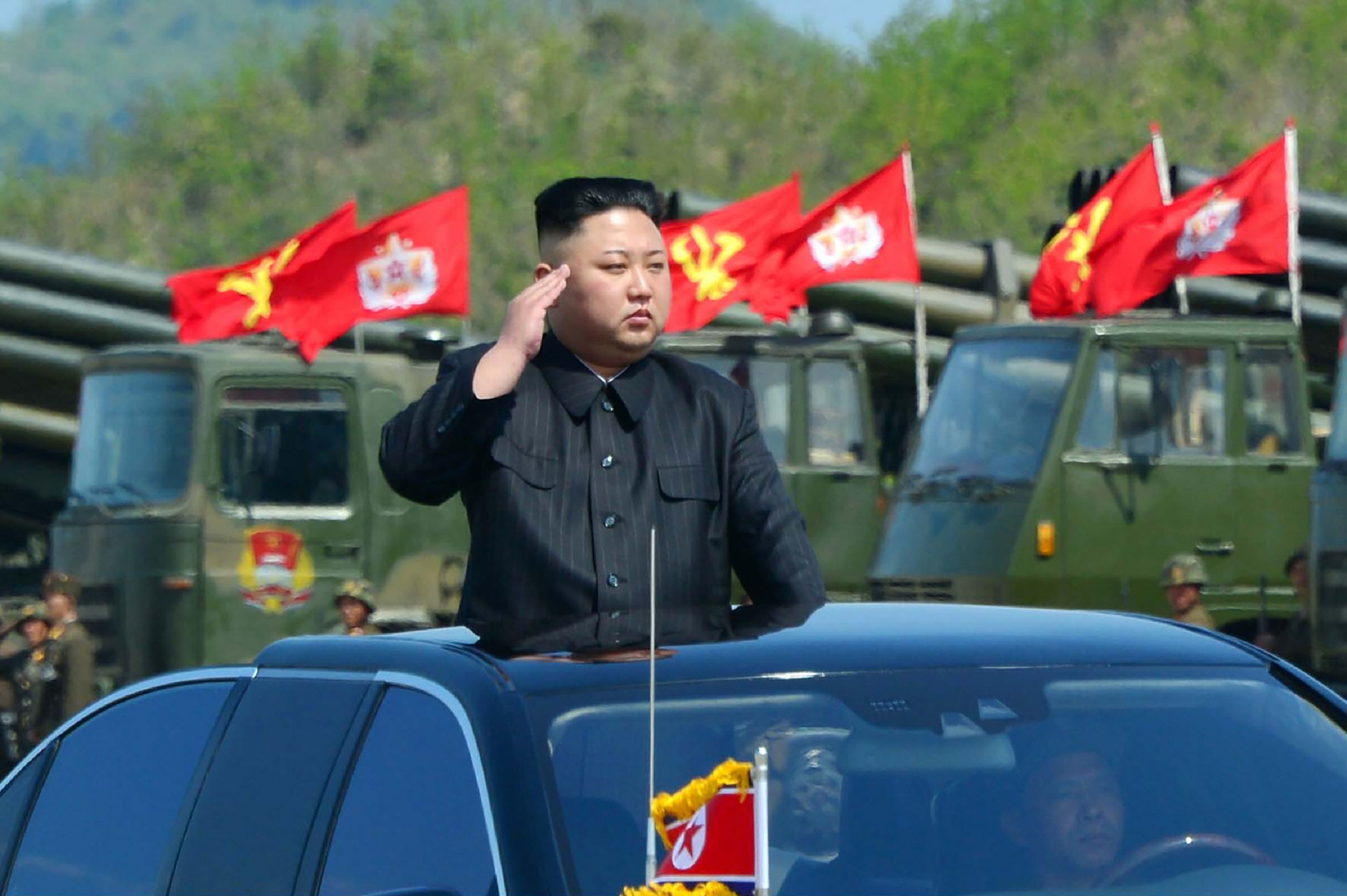 For decades, the threat from North Korea has posed a significant challenge to the United States.
During the first few months of President Donald Trump's administration, Trump has struggled to define a policy approach to deal with North Korea.
In the meantime, North Korea has reminded the world how dangerous it is with repeated missile tests, its murder of American citizen Otto Warmbier, and its march towards gaining the capability to strike the continental United States with a nuclear warhead.
If this situation wasn't difficult enough, it may be about to get even worse.
When new South Korean President Moon Jae-in visits Washington, D.C., this week, it could reveal a coming clash between allies that could hamper any hopes of an effective North Korea policy.
Moon is unlikely to agree with Trump's hard-edged approach to North Korea. Elected in May on a platform of clean government and progressive economic policy, Moon comes from a political school that seeks more independence from the U.S. and more engagement with North Korea. This stands in stark contrast to South Korea's past two presidents, conservatives who sought alignment with the United States and firm policy toward the North.
In his early days in office, Moon has carefully called for more exchanges and engagement with the North, although in the context of the international sanctions regime.
He has also suspended the installation of four Theater High Altitude Area Defense (THAAD) missile defense system launchers largely to ease coercive economic measures Beijing has imposed due to its opposition to the THAAD deployment. Although deployed by the United States to South Korea to deter North Korea, Beijing has strongly opposed the systems due their proximity to China.
When Moon arrives in Washington, he will find an administration looking to ratchet up pressure on the regime and a public angry over Warmbier's death.
Trump's policy on North Korea so far is focused on squeezing Pyongyang: Trump has threatened unilateral military action against the North, talked about imposing more sanctions, and has pushed China to curb North Korea's nuclear and missile programs. This hard line and little interest in engagement could open up a serious gap between the policy of the new administrations in Washington and Seoul.
On top of these opposing instincts on North Korea policy, Trump's view that U.S. allies are free riders who should pay the U.S. to protect them could also add friction to the meeting.
In April, singling out the THAAD deployment to South Korea, Trump said "I informed South Korea it would be appropriate if they pay," even though the system's purpose includes protecting the 25,000 U.S. forces stationed in South Korea whose deployment is heavily subsidized by Seoul and which deters a major threat the U.S. national security in North Korea.
South Korea has also become a public target for Trump over trade, with Trump calling the Korea-U.S. (KORUS) free trade agreement "a horrible deal" that he wants to renegotiate.
Another potential wedge between Washington and Seoul is China. China has long attempted to weaken the U.S.-South Korea alliance because of China's perceived threat from U.S. military forces in the region. Since the announcement that THAAD would be deployed in South Korea, China has exerted significant diplomatic and economic pressure on South Korea to stop the deployment, a goal partially achieved with Moon's announcement of a halt.
With divergent worldviews and policy approaches now apparent, Beijing will likely further attempt to divide the two allies, as was evident after reports indicated that Seoul and Beijing are floating a North Korean missile test freeze in return for reduced U.S. military activity on the Korean peninsula.
Trust between the two countries has already taken a blow in the Trump era. There are serious doubts in Seoul about the nature of the Trump administration's commitment to South Korea – doubts made clear when Trump announced that a carrier strike group was headed to Northeast Asia amidst tensions with North Korea, only to learn later that the carrier group was nowhere to be found.
All of this could make the upcoming Trump-Moon summit meeting a hornet's nest for U.S. national security.
While implementing an effective North Korea policy is difficult, and will likely be a source of disagreement between these two administrations, a strong U.S.-South Korea alliance is a necessary pillar of any successful strategy.
Therefore, the top priority for the summit must be to keep disagreements private and restore public confidence in the strength of the alliance. Trump has to restrain his instincts to speak negatively about the alliance and both sides must make clear in public that there will be no daylight between the two on the importance of the alliance.
Without a clear commitment to close alliance cooperation based on shared interests, there will be no chance of a successful North Korea policy, and Northeast Asia could become a lot more dangerous.
Michael Fuchs is a Senior Fellow at the Center for American Progress , and was most recently deputy assistant secretary of state for east Asian and Pacific affairs. Brian Harding is Director for East and Southeast Asia at the Center and was formerly an official in the Asia-Pacific policy office of the Defense Department.