Trump Cleans House: VA Secretary David Shulkin May Be Next in Firing Line
President Donald Trump is considering sacking Veterans Affairs secretary David Shulkin and replacing him with Rick Perry, the energy secretary, according to multiple reports.
Sources familiar with the matter told Bloomberg and the Associated Press that Trump had expressed dissatisfaction with Shulkin.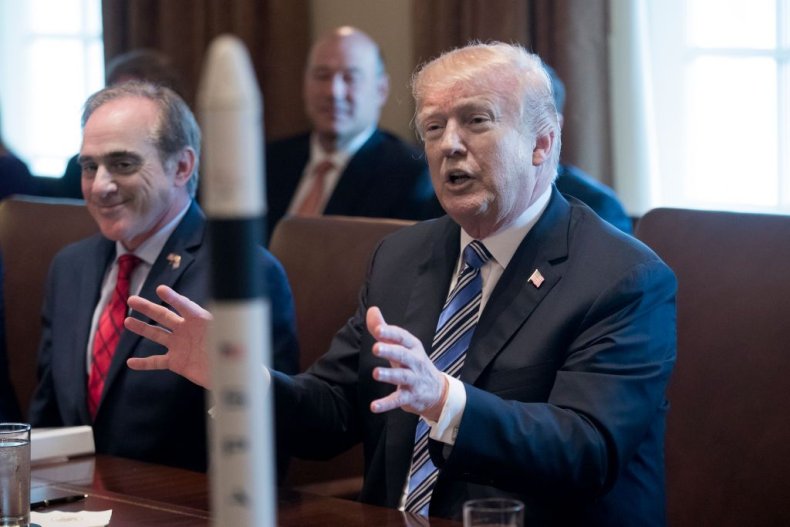 Bloomberg reported that the president made his feelings known during a White House lunch on Monday with Perry, shortly after news broke that he had fired secretary of state Rex Tillerson.
According to the reports, Trump did not make a formal job offer to Perry at the lunch meeting.
AP's source said that Trump has floated the notion of a cabinet reshuffle as a way to improve matters at the Veterans Affairs department, and believes that Shulkin has become a distraction to the department's work.
There have been months of infighting between Shulkin and Trump administration appointed officials over how far to go with plans to privatize health care initiatives for veterans. Perry declared his support for the initiative in a 2015 interview, but it is opposed by most of the major veterans service organizations.
A holdover from the Obama administration, Shulkin is currently under investigation for allegedly using his security detail for personal errands, as well as his spending and travel arrangements as secretary.
He is accused of making a member of his security detail go shopping with him at Home Depot and help him cart his purchases home. A VA watchdog report is due out in the summer on his use of his security detail for personal tasks.
An internal report recently found Shulkin had violated ethics rules in relation to a trip to Europe last year.
The investigation found that he improperly used government funds during the trip, and his chief of staff tried to cover it up. During the trip he improperly accepted two tickets to the ladies' final match at Wimbledon.
A former physician and hospital administrator, Shulkin took office in February 2017, following unanimous approval from the Senate.