Trump Administration Plans to End Some Protections for Endangered Species After UN Report Warns of 'Mass Extinction Event'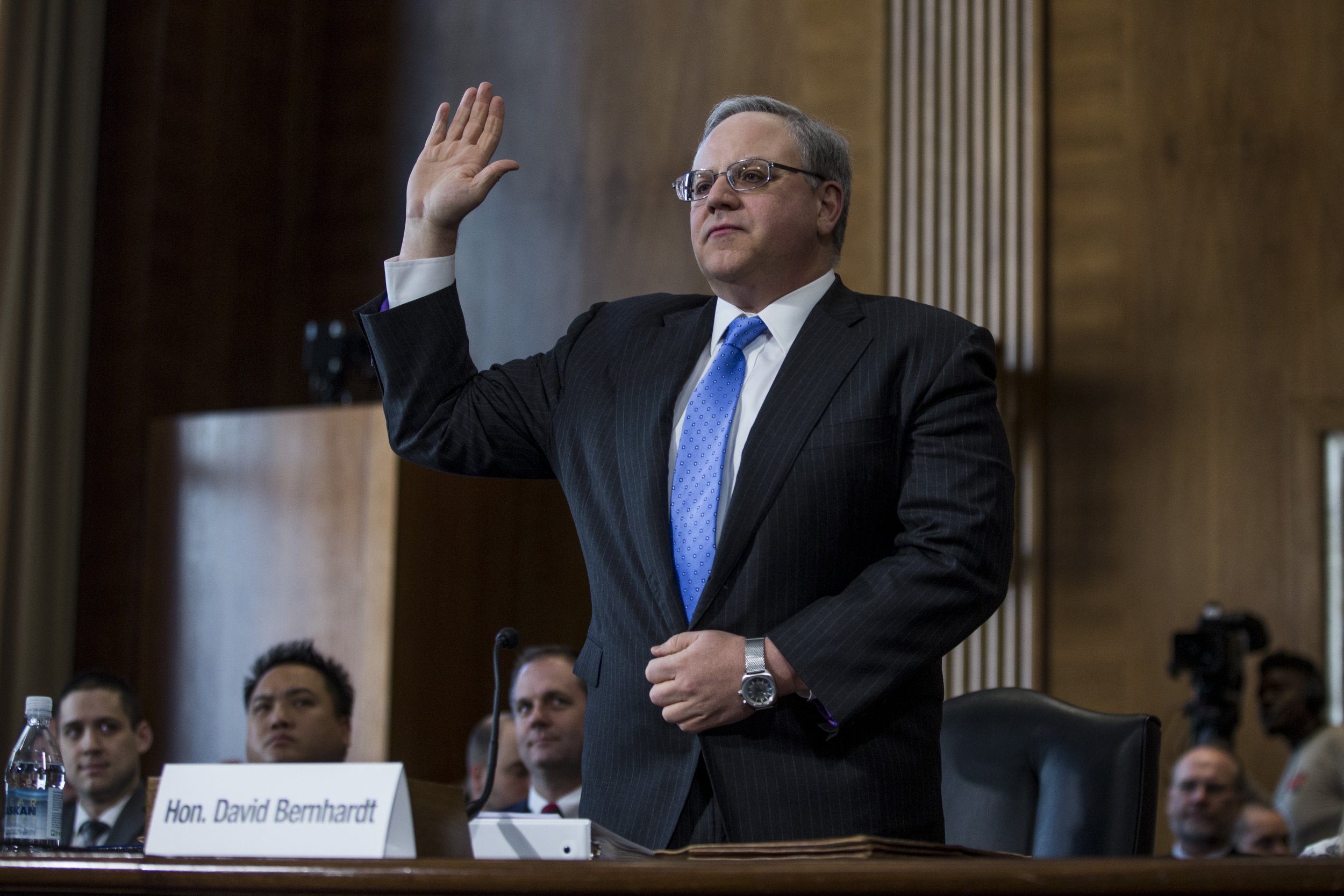 A United Nations report released this week found that one-eighth of the world's animals and plants are at risk of extinction and that biodiversity was declining at an "unprecedented pace," but David Bernhardt, U.S. Secretary of the Interior, said this dire portrait won't stop the Trump administration from ending protections for endangered species in the United States.
"We didn't start doing them to not do them," Bernhardt said of the Department of the Interior's policy revisions to limit protections for threatened animals and to factor the cost to corporations into protecting endangered species, in an interview with The Washington Post published Friday.
Bernhardt said that he had not yet been fully briefed on the United Nations report, but that he was aware of it.
The report, written by 145 researchers from 50 countries over the last three years, warned that the planet was already in the midst of a "mass extinction event" with more than 1 million species eradicated because of human actions. Climate change, a lack of environmental stewardship and mass industrialization have all contributed to the loss, said the report.
Newsweek subscription offers >
"Biodiversity and nature's contributions to people are our common heritage and humanity's most important life-supporting 'safety net,'" Sandra Diaz, co-chair of the report, said in a statement. "But our safety net is stretched almost to breaking point."
The Trump administration has long sought to ease protections for endangered species that hinder the gas and oil industry.
In July, the president proposed ending protections for species that are designated as "threatened" and not endangered. His administration also floated making it easier to remove species from the endangered list, and for the economic impact of protecting species to be considered before adding them to the list.
The Trump administration will also stop fining companies or individuals for the unintentional killing of birds, like the million-plus birds killed during the 2010 Deepwater Horizon oil spill in the Gulf of Mexico.
Newsweek subscription offers >
The Endangered Species Act places "unnecessary regulatory burden" on companies, wrote Bernhardt in a Washington Post op-ed.
Environmental advocates say the White House is moving in the wrong direction, and some groups are prepared to challenge the regulatory rollback in court, if needed.
"The UN report shows that if we're serious about protecting species not just for their own worth, but in order to save ourselves, we need to increase protections rather than decrease them," said Drew Caputo, Earthjustice vice president of litigation for lands, wildlife and oceans, in a statement. "The administration's attempt to gut the Endangered Species Act is, as this report shows, a full-speed-ahead course of action in exactly the wrong direction. It's also totally illegal. If they finalize those rollbacks, we'll see them in court."
In March it was revealed that Bernhardt had worked to block a report by scientists at the Fish and Wildlife Service that found the use of three popular pesticides could "jeopardize the continued existence" of more than 1,200 endangered animals and plants. The report may have led to tighter regulations on the chemicals. Bernhardt, then deputy secretary of the interior, stopped the release of the report and instead instituted a new set of loose rules used to determine if pesticides were dangerous.
This is Bernhardt's second stint at the Department of Interior. During President George W. Bush's two terms in the White House, he filled a number of roles at Interior, including solicitor. Between leaving the department in 2009 and returning in 2017, Bernhardt worked as a lobbyist and lawyer for the oil industry.
Update (5/13/19, 12:15 p.m.): The headline for this story has been updated to clarify that the Trump administration plans to ease some, but not all, endangered species protections.
Trump Administration Plans to End Some Protections for Endangered Species After UN Report Warns of 'Mass Extinction Event' | U.S.