Trump's Approval Rating Almost 30 Points Worse Than Bill Clinton's During the Monica Lewinsky Scandal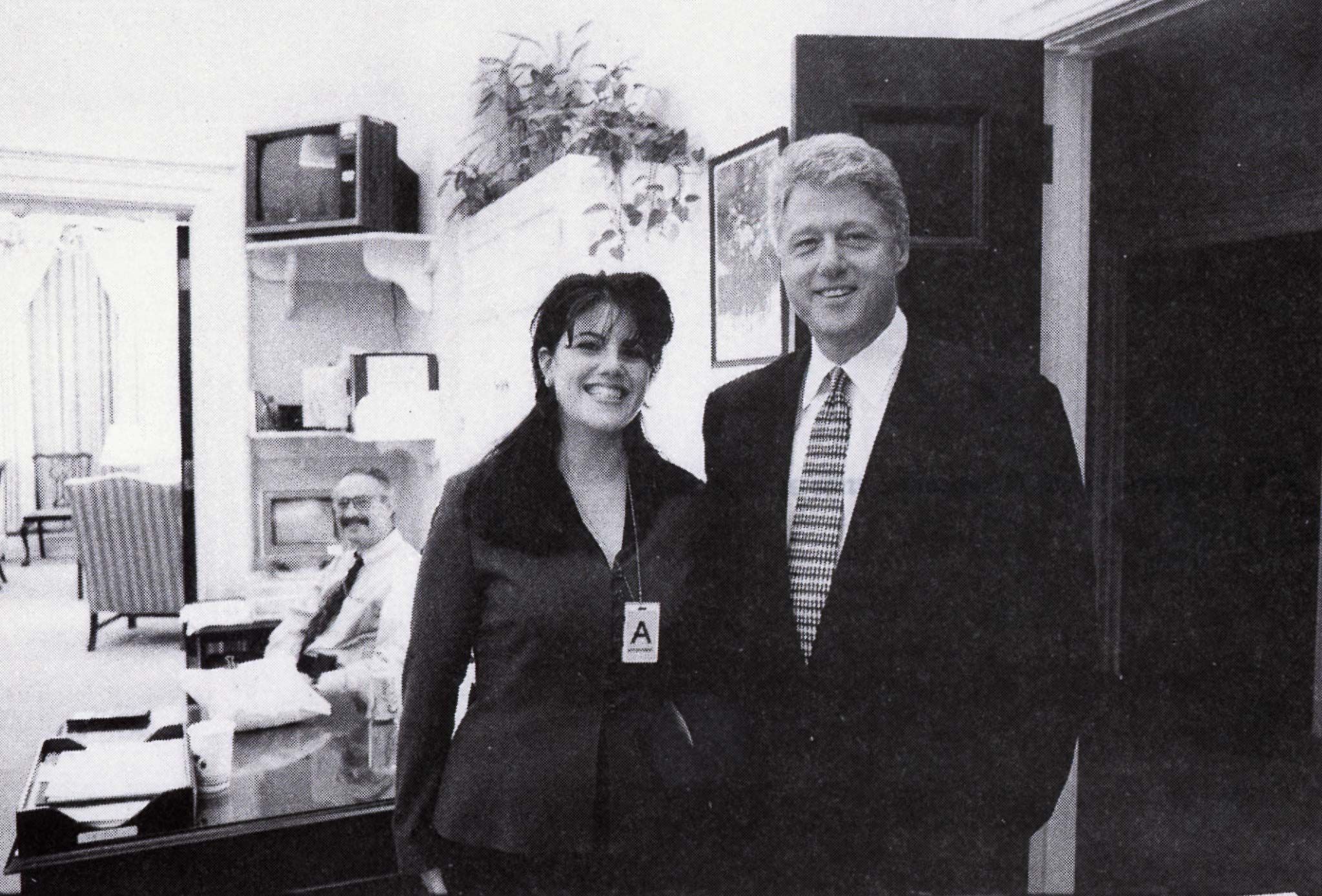 In August 1998, President Bill Clinton was mired in one of the most salacious scandals in Washington, D.C.'s history. Clinton had previously denied a relationship with former White House intern Monica Lewinsky, but both she and the president would appear before a grand jury that month, with Clinton being the first sitting commander in chief to offer such testimony.
And Clinton still had a higher approval rating than current Republican President Donald Trump. In fact, Clinton's rating in that month alone was nearly 30 points higher than Trump's, according to data from Gallup's Presidential Job Approval Center.
The sheer extent of scandals facing Trump, as well as his former campaign and staff, and his lack of a major legislative victory have largely led to his most recent approval rating of 37 percent through 189 days in office.
A Reuters poll released Wednesday also showed Trump could be losing his GOP base. Over a nine-day period this month, Trump's support among Republicans dipped six points.
The billionaire's administration faces three separate investigations of the Trump campaign's alleged collusion with the Russian government to defeat Clinton's wife, Hillary, in the 2016 election. It's also failed to repeal and/or replace Obamacare, pass a budget or manage to stop the president from undermining his agenda on Twitter. To say nothing of the scandals involving White House senior adviser and son-in-law Jared Kushner, son Donald Trump Jr., Attorney General Jeff Sessions, former National Security Adviser Michael Flynn and dismissed FBI director James Comey, all stemming from the Russian probes.
To date, Trump's highest approval rating, according to Gallup, has been 45 percent—just after he was inaugurated in late January.
First-year woes, especially the opening six months, also saw Clinton reach a low equal to Trump's. The economy's slow recovery from a recession, poor responses to health care and deficit policies and the decision to let gays openly serve in the military, according to The Washington Post, all led to Clinton receiving a 37 percent approval rating in June 1993.
But that was the lowest Clinton would ever reach, and even at the height of the Lewinsky scandal Clinton actually saw an increase in approval rating.
At the close of the first year of his second term, Clinton registered a 56 percent approval rating between December 18 and December 21 in 1997. At the start of 1998, he then climbed 3 percent in Gallup's subsequent poll to 59 percent, jumped slightly to 60 percent and then held at 58 percent.
News of the Clinton-Lewinsky affair first surfaced on Jan. 19, 1998, when the Drudge Report first began circulating rumors. Two days later, major news outlets began reporting the affair, and the president denied it.
But the 42nd president's approval rating hit 69 percent at the close of January and heading into February 1998.
Throughout the spring and summer months, the scandal dominated cable news and headlines but Clinton would not see his approval rating dip below 60 percent. And come August 1998, Gallup's three polls showed ratings of 64, 65 and 62 percent.
For the remainder of his time in office, Clinton's wouldn't register a lower approval rating than 53 percent in late May 1999.