Can Trump Put Hillary Clinton In Jail Over New Email Conspiracy Scandal?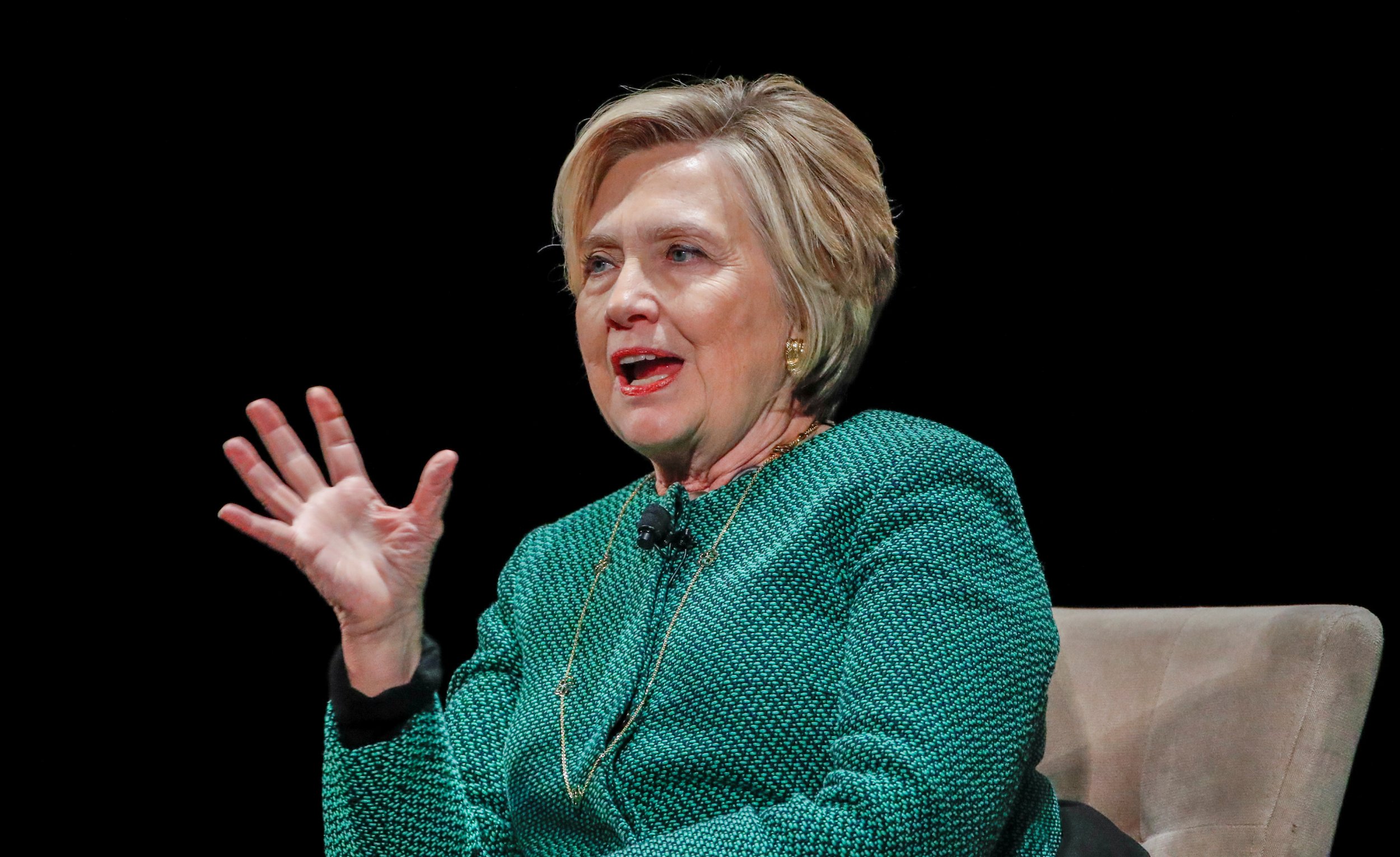 President Donald Trump has long sought investigations into Democrat Hillary Clinton's private email server, but the billionaire Republican's latest attempt to publicize the scandal fell flat this week.
Indeed, Trump cited a Fox News interview and report on a former inspector general for the Office of the Director of National Intelligence, Charles McCullough, in two tweets Tuesday and Wednesday to draw attention to accusations that thus far have only come from one source and have not been proven at all.
Trump tried to play up the accusations made by the ex-intelligence community watchdog of a "coordinated" effort by Democrats, Clinton's campaign and the State Department to play down Clinton's private email server and to threaten his job.
McCullough's statements and comments about what he found while investigating emails Clinton stored on a private server while she was Secretary of State were, on a surface level, damning.
He claimed a Clinton campaign official warned that if McCullough continued his probe he would be dismissed from his post - which President Barack Obama appointed him to – should Clinton win the presidency.
"There was personal blowback. Personal blowback to me, to my family, to my office," McCullough said.
Claiming then-Director of National Intelligence James Clapper thought his findings were "extremely reckless" on Clinton's part, McCullough also said seven Democrats questioned if he was "politicizing" the Clinton probe.
He also claimed they took umbrage with his labeling emails that went through Clinton's private server as above "Top Secret," a distinction that would indicate Clinton had endangered national security and intelligence secrets on a server not protected by the government.
McCullough explained how it was all an effort by Democrats, certain people at the State Department and Clinton's campaign to "coordinate" and downplay the allegations levied at the former first lady as she aimed for the nation's highest political office.
"I'm well-aware there was a strategic coordination between the campaign," McCullough said, "the State Department, certain officials at the State Department, certain law firms in town, and people on Capitol Hill. "
Trump lashed out at the so-called "deep state" – the moniker branded upon longtime government officials who conspiracy theorists accuse of political leanings whenever convenient – for protecting Clinton but neither he nor McCullough have offered any more evidence than their own claims.
"Lock her up" became a signature phrase for Trump's successful campaign against Clinton, but with little hard evidence that appears impossible at the moment.