Donald Trump and Hillary Clinton Are Now Equally Unpopular, Have Identical Favorability Ratings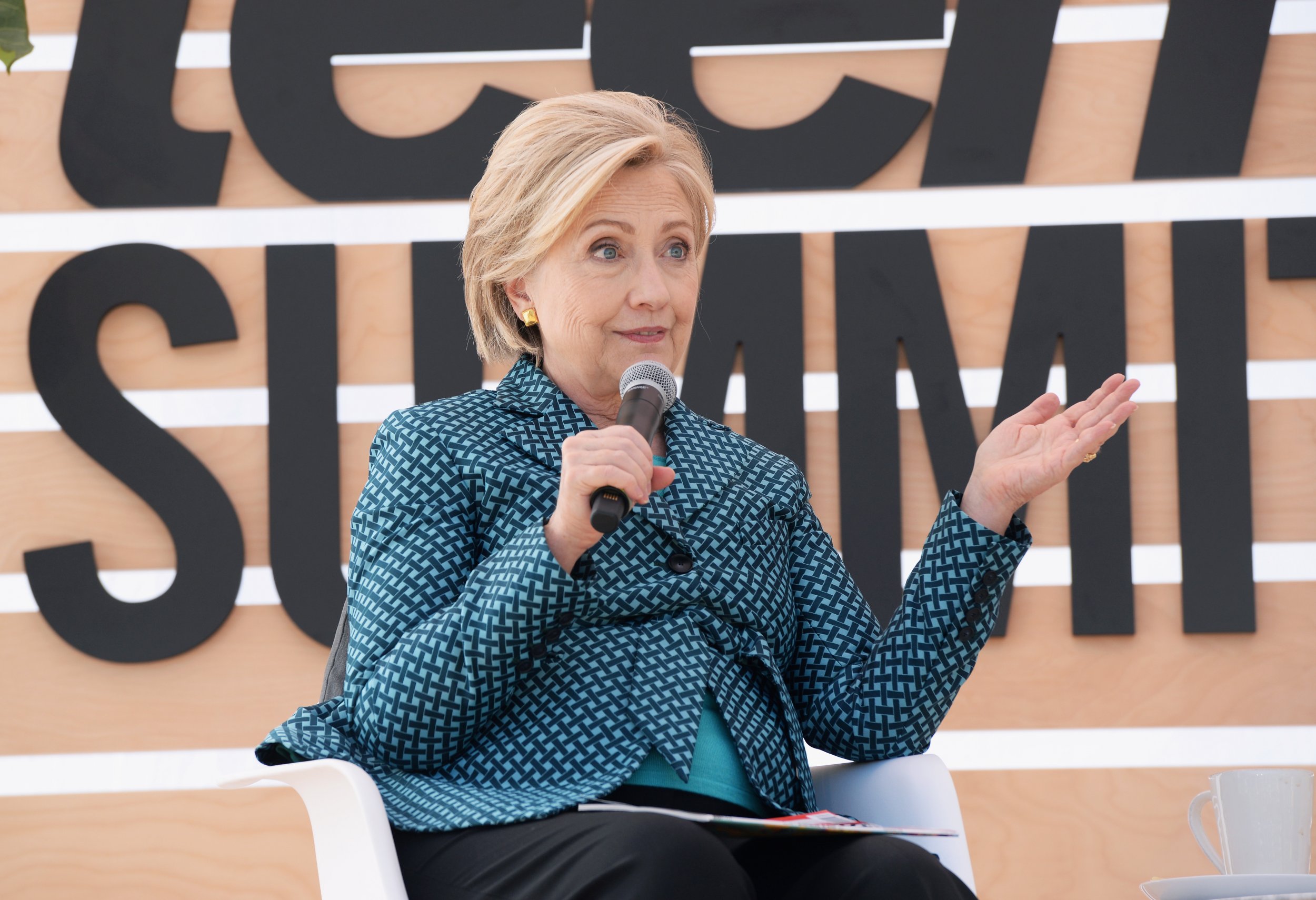 She's not even in office, but former Democratic presidential candidate Hillary Clinton is now more unpopular than ever before, with her favorability ratings in a leading poll plummeting just as far as the historically low approval scores for President Donald Trump.
Trump's Approval Rating Is Finally Going Up Thanks To The Economy
The former first lady and secretary of state registered a 36 percent favorability rating in Gallup's latest poll released Tuesday, which shows a five-point drop for Clinton since June and her worst score ever in the survey. Clinton's previous all-time low of 38 percent was between August and September of last year, at the height of her race against the Republican candidate who is now president.
The telephone-interview poll drew results from 1,049 adults age 18 and older between December 4 and 11.
Clinton has broken a trend of losing presidential candidates who previously saw their ratings increase afterward.
"In fact, her image has gotten worse in recent months as Democratic leaders, political observers and Clinton herself have attempted to explain how she lost an election that she was expected to win," according to Gallup.
Clinton registered her highest-ever unfavorable rating at 61 percent, though she has maintained support from Democrats. The poll found Clinton lost ground with independents and Republicans. Her favorability rating fell from 33 percent to 27 percent among independents since June, and from 11 percent to 5 percent among Republicans.
Clinton slipped only one percentage point, from 79 to 78, with Democrats.
Since losing her shot at becoming the first female president, Clinton has spoken extensively about the factors that she believes cost her the White House at the last minute. She toured this year behind a tell-all campaign memoir, "What Happened," in which she cited interferences from Russian hackers and former FBI Director James Comey as central causes for her loss.
Trump continues to attack the candidate he deemed "Crooked Hillary" and still fires off tweets mocking her surprise defeat more than a year after the election. The president has routinely called for the Justice Department and FBI to further investigate Clinton's private email scandal and the "Dems," while also dubiously accusing Clinton of pay-for-play in the widely-panned Uranium One deal.
Over the 25 years that Gallup has polled about Clinton, her figures have flummoxed between scandals. She notched a 67 percent favorable rating, her highest to date, when her husband, former President Bill Clinton, was impeached in 1998. But numbers slipped after her private email server scandal broke in 2015 and jumped up and down through the campaign, which saw the two most unpopular candidates in modern history vying for the White House.
Bill Clinton now registers a 45 favorable rating, his lowest in Gallup's poll since March 2001, which was three months after he finished his second term in the Oval Office.
Trump, who received more than three million fewer popular votes than Clinton last year, isn't faring much better than her as he finishes his first year in office. Gallup recently slotted the president's approval rating at 36 percent, though other recent national polls by NBC News/Wall Street Journal (41 percent), CNBC (42 percent) and Public Policy Polling (41) have shown stronger numbers for Trump. His average approval rating in mainstream polls stands at 38 percent, according to RealClearPolitics.