Donald Trump Jr. Calls Bill Clinton 'Stupid' and 'Ballsy' for Making Himself Metoo 'Victim' in Interview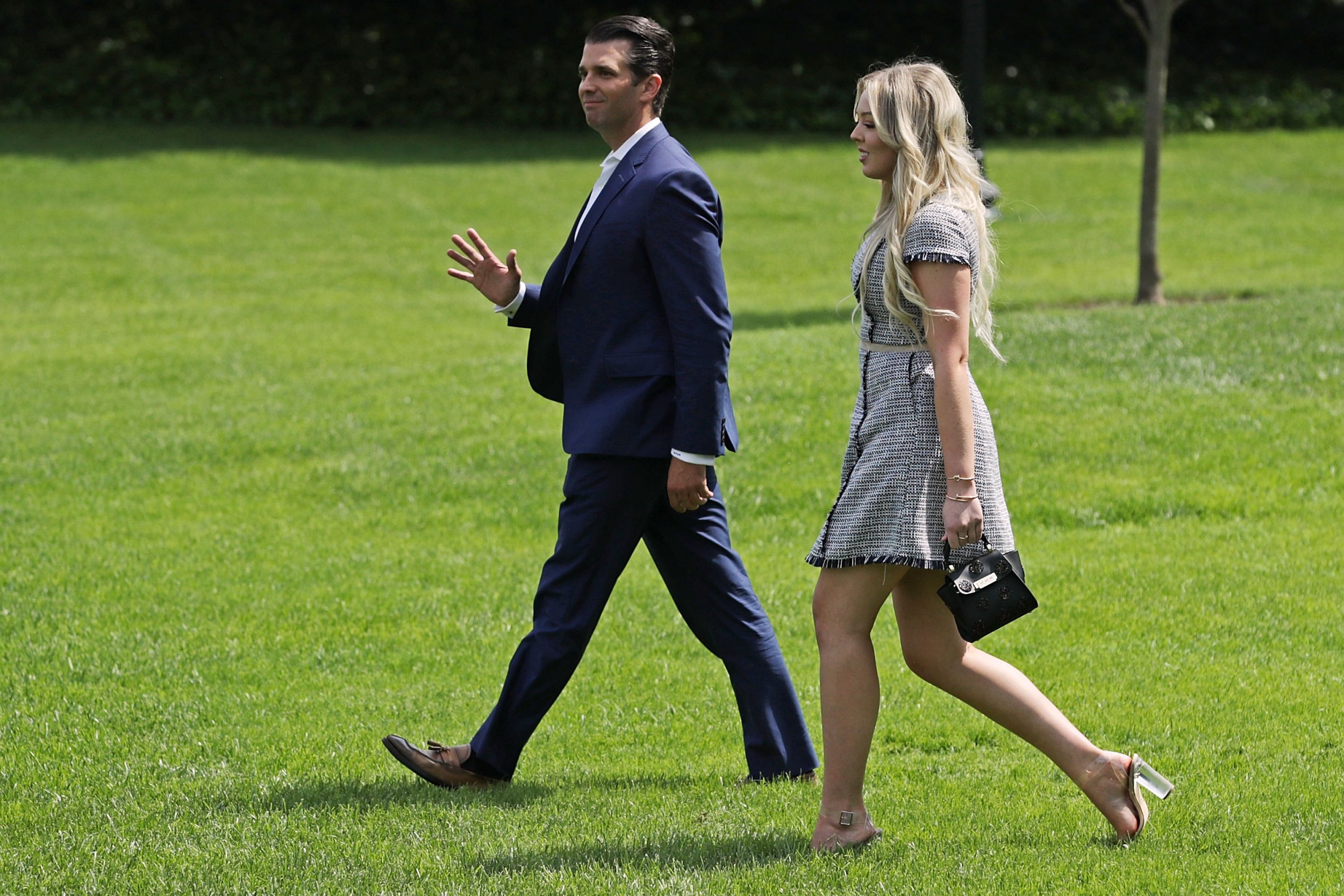 Donald Trump Jr., the eldest child of the president, labeled former commander-in-chief Bill Clinton "stupid" and "ballsy" Monday, suggesting Clinton had claimed to be a victim in the MeToo movement over his sex scandal with former White House intern Monica Lewinsky.
Trump Jr. was responding to Clinton's interview with NBC's The Today Show, during which Clinton claimed he had publicly apologized to Lewinsky but had not spoken to her privately. Clinton also said that he paid dearly for the scandal, stating he faced millions in debt after he left the White House.
"Did Bill Clinton just #metoo Monica Lewinsky??? I (almost) have no words... Props for always being ahead of the curve as the first male to publicly somehow claim victim-hood from his actions against women. Balsy [sic]! Stupid... but balsy!!! " Trump Jr. tweeted.
Clinton had engaged in a heavy and often contentious back-and-forth with NBC reporter Craig Melvin during the interview. Melvin asked Clinton if the Lewinsky scandal had occurred today, as the MeToo movement continues, would he have resigned? Clinton said he would not have, adding that he did support MeToo and that the movement was long overdue.
Clinton challenged Melvin on how he was phrasing his questions and said the facts had been "distorted" following the many accusations made by women against current President Donald Trump. He did make a public apology to Lewinsky, along with the rest of the country more than two decades ago, but Clinton admitted he had not talked to her directly.
"A lot of the facts have been conveniently omitted to make the story work, I think partly because they are frustrated that they got all these serious allegations against the current occupant of the Oval Office, and his voters don't seem to care," Clinton said. "I think I did the right thing, I defended the Constitution."
Clinton said later in the interview: "Someone should ask you these questions because of the way you formulate these questions. I dealt with it 20 years ago plus, and the American people, two-thirds of them, stayed with me. And I've tried to do a good job since then with my life and with my work. That's all I have to say to you."
Trump Jr. has often taken to Twitter to levy criticism against Democrats, liberals and many of his father's public and political enemies. His tweets and retweets have also raised eyebrows.
Trump Jr. retweeted two of sitcom star Roseanne Barr's controversial tweets last week. The tweets suggested Clinton's daughter, Chelsea, was married to the nephew of billionaire George Soros, and that Soros worked with the Nazis to kill Jews during World War II.