Trump vs. Clinton: Meet the Jaded Young Voters Who Are Still Undecided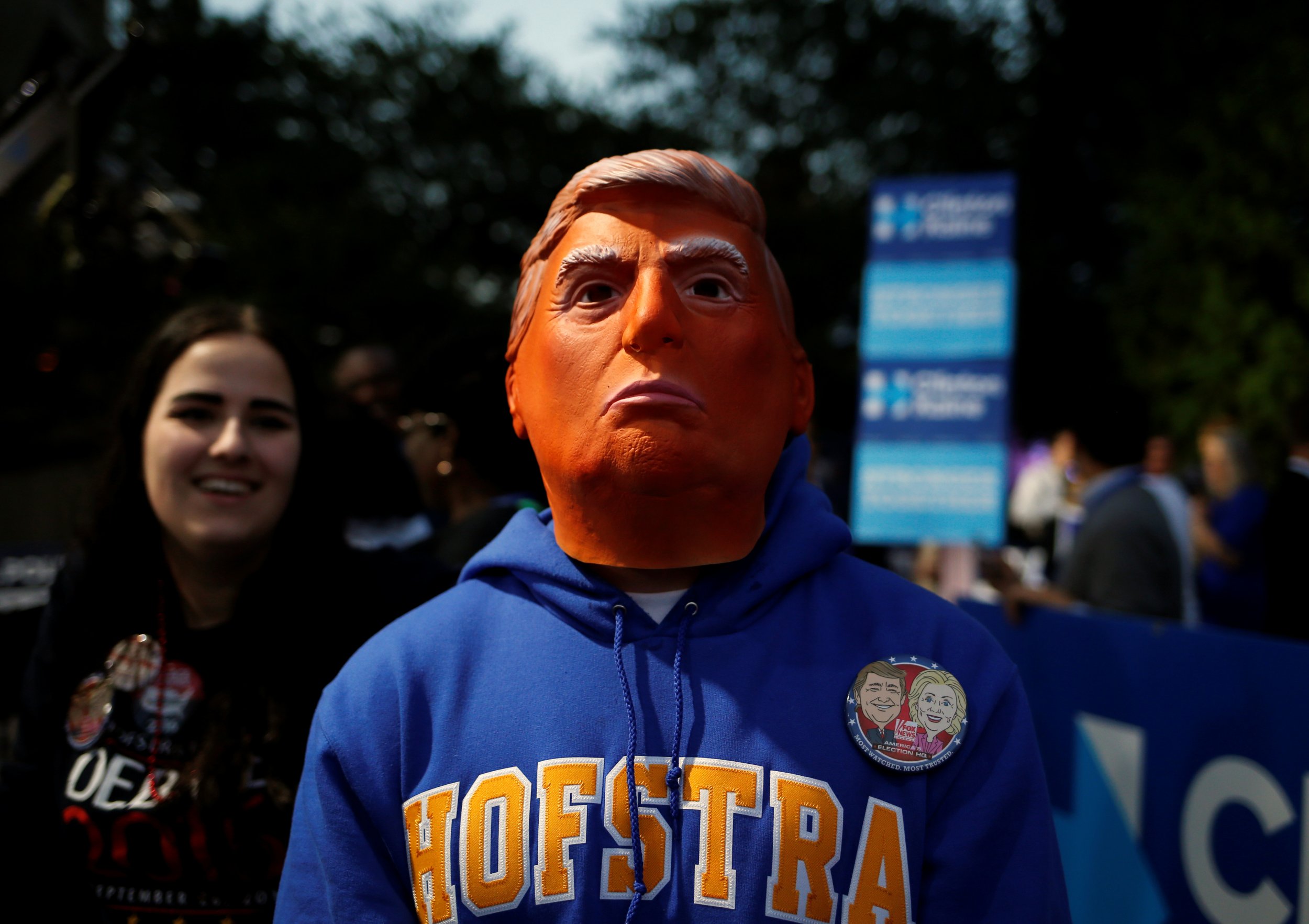 As Hillary Clinton and Donald Trump prepared to face off on Monday, Olivia Beaton was watching the presidential candidates closely. A first-time voter and sophomore journalism student at Hofstra University in Hempstead, New York, Beaton was among those who hadn't made up their minds before the start of the first debate.
"It's very disappointing," says the Falmouth, Massachusetts, native, "that these are the two candidates I have to choose between." She has even considered not voting on November 8 because there are "downfalls to each side."
Polls show that much of the electorate holds a negative view of both major political candidates in this year's race. About 69.2 million millennials (adults ages 18 to 35) are eligible to vote, the largest generational group in the electorate, according to a recent estimate in a Pew Research Center analysis. A large portion of these young voters are turning to third-party candidates, such as Gary Johnson and Jill Stein. Among likely voters ages 18 to 34, 31 percent said they favored Clinton, 29 percent said they supported Johnson, 26 percent said they backed Trump and 15 percent said they want Stein to win the White House, according to a recent Quinnipiac University poll. (Neither Johnson nor Stein qualified to land a spot onstage at Hofstra Monday night because they didn't reach the required average support in national polls.)
But here at Hofstra, some are still making up their minds. Another student, Mitch, who declined to provide Newsweek with his last name, says Monday's event will be his deciding factor. "This debate will be very important for me to help me make my decision," says the junior from Miami, who is studying business.
Of course, not everyone here is undecided—or jaded. Some students openly displayed their political views by walking around campus on Monday night holding "Stronger Together" or "Clinton/Kaine" signs. A few others donned T-shirts showing their support for Trump and his vice presidential nominee, Indiana Governor Mike Pence.
Beaton, however, wasn't one of them. She planned to skip the viewing parties with her peers and instead watch the debate alone in her dorm room. As she puts it: "I don't want to deal with what people say."