Trump Is 'Closer To Impeachment Now Than We Think,' Republican Strategist Says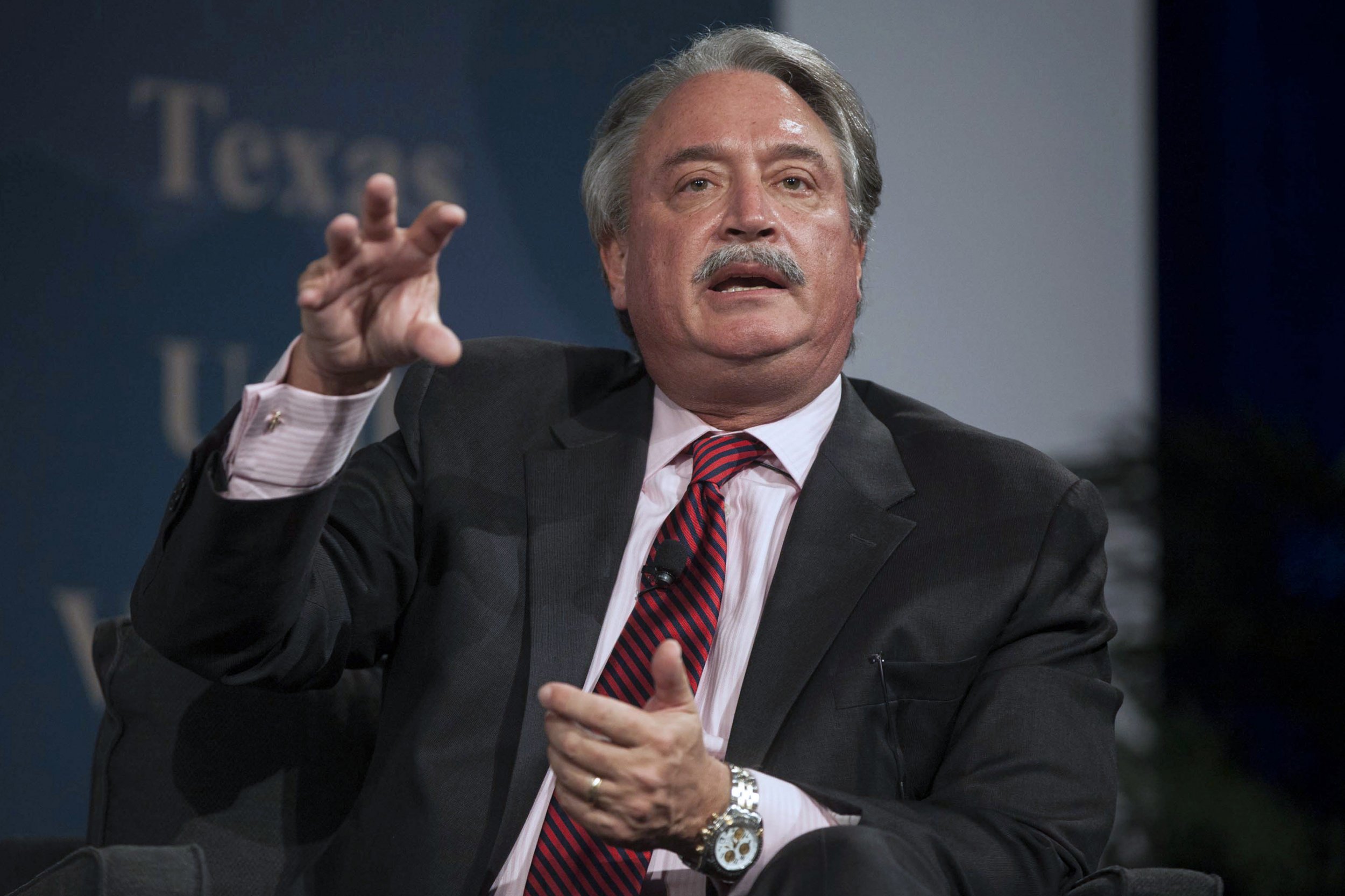 The election of Alabama's Roy Moore, who has been accused of child molestation, to the Senate would set into motion a chain of events that could lead to President Donald Trump's impeachment, a key GOP strategist said.
If Moore wins a seat in the Senate, the ensuing controversy about having an alleged serial sexual abuser in the upper chamber would allow the Democrats to regain the House of Representatives, which would impeach Trump fairly quickly, veteran GOP strategist Alex Castellanos said Sunday.
Castellanos made the comment after ABC News's George Stephanopoulos, himself a former political consultant, asked if the ongoing Russia probe posed an "existential threat" to the president. Castellanos did not think that the probe itself, which has led to Michael Flynn's guilty plea, was enough to bring down Trump.
"All we have seen is charges for tax evasion and lying to the FBI" in special counsel Robert Mueller's probe, he said.
"But [there are] two converging currents: the Mueller investigation, looking for that obstruction of justice charge and then Alabama, Roy Moore coming to the Senate possibly in a week," Castellanos said. "[If he wins], he becomes the face of the Republican Party for the next year when we're already in danger of losing the House. It's likely we'll do that without him, lose the House. Trump gets impeached. We're closer to impeachment now than we think."
Impeachment of the president requires a majority vote in the House of Representatives. The president would then be removed from office if found guilty in a two-thirds vote in the Senate.
Texas Democrat Al Green vowed to bring a Trump impeachment vote to the House sometime this week. Currently, his articles of impeachment can't pass because no Republicans have signed on, and many Democrats think it is premature as Mueller's probe progresses. But more Democrats may be swayed if Flynn reveals damaging information about the Trump campaign's possible dealings with the Russians.
Trump has repeatedly denied collusion with the Russians before the 2016 election.
But the president, who had avoided explicitly endorsing Moore following the accusations against him, finally tweeted that voters should choose the Republican candidate because he would surely support the GOP tax plan.
"We need his vote on stopping crime, illegal immigration, Border Wall, Military, Pro Life, V.A., Judges 2nd Amendment and more," Trump tweeted about Moore.