Trump Closes Border With Mexico to Nonessential Travel to Limit Spread of Coronavirus
President Donald Trump announced Friday that the border between the United States and Mexico would be closed to all travel except that which is considered essential due to the coronavirus.
"Essential" travel includes medical purposes, attend educational institutions, emergency response and public health services, according to acting Secretary of Homeland Security Chad Wolf. It does not apply to lawful trade or commerce and Wolf said "essential" commerce activities will continue uninterrupted. The border policies go into effect on Saturday.
Cases of the new coronavirus in the U.S. reached 14,250 on Friday morning, according to a tracker maintained by Johns Hopkins University, and there have been 205 deaths. America's mitigation strategy has been focused on limiting the number of people who are exposed, and to that end, Trump has increased international travel restrictions.
Over the past three weeks, the president has halted most travel from 26 European countries, including Italy, where the largest outbreak outside of China is now occurring; the United Kingdom; Ireland; and Iran. In addition, foreign nationals have been barred from entering the U.S. if they've been in China since February 9.
During a Wednesday briefing, Trump said there were no plans to close the southern border but added he would invoke a "certain provision" that would give the administration "great latitude as to what we do." The next day, Pompeo confirmed in a tweet that he was working with Mexican Foreign Secretary Marcelo Ebrard on travel restrictions. The intention is to reduce public health risks while prioritizing essential cross-border commerce and trade.
Pompeo, whom Trump said is doing a "fantastic job", called the border closures with Mexico and Canada two "very important" steps to limit the spread of a new coronavirus.
"Both our countries know the importance of working together to limit the spread of the virus," Pompeo said. "The United States is glad to have a friend who's working side by side with us in the fight."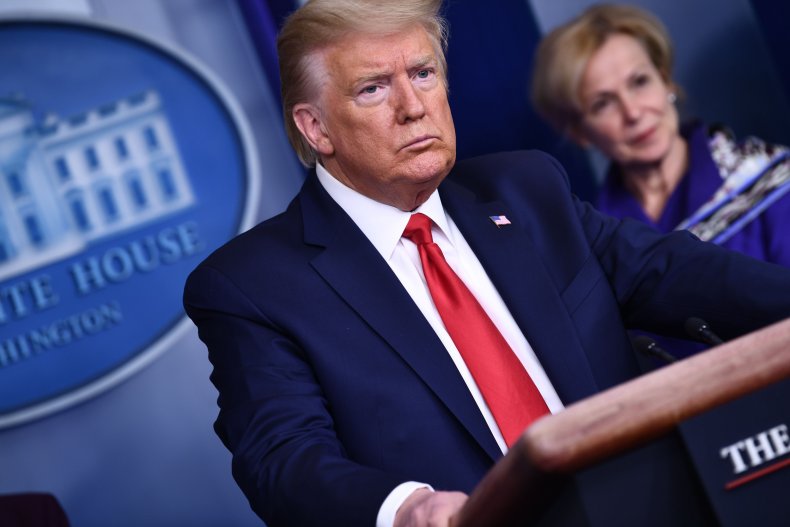 The outbreak in Mexico is well behind the situation in the U.S. America's southern neighbor has reported only 164 cases, according to the Johns Hopkins tracker. Of those cases, only one person has died. However, Mexico is a top tourist destination, and in 2019 more than 32 million American citizens traveled to Mexico, according to the National Travel and Tourism Office. Closing off nonessential travel to Mexico could prevent people who may be unaware they have become infected from further spreading the virus in Mexico.
Ahead of the border closure with Mexico, Trump announced on Wednesday that the border with Canada will be temporarily closed. All nonessential travel will be halted, according to Trump's tweet, but trade won't be affected.
During the briefing on the same day, Trump said the mutual decision was made after he spoke with Canadian Prime Minister Justin Trudeau. The two leaders thought it would be "good for both countries" and prevent people from being exposed to the virus. Trump described "essential" as medical travel and "nonessential" as leisure travel, including crossing the border to go to a restaurant.
"We're treating the borders equally," Trump said on Friday. "The actions we're taking together with our North American partners will save countless lives."
On Monday, Dr. Anthony Fauci, director of the National Institute for Allergy and Infectious Diseases, applauded travel restrictions, saying they are "very effective" in preventing "substantial seeding" of the virus. In addition, he told Vice President Mike Pence that had Trump not halted travel from China, America would "be where Europe is today," according to Pence.