Refugee Policy: Trump 's America Turning Away the Most in 37 Years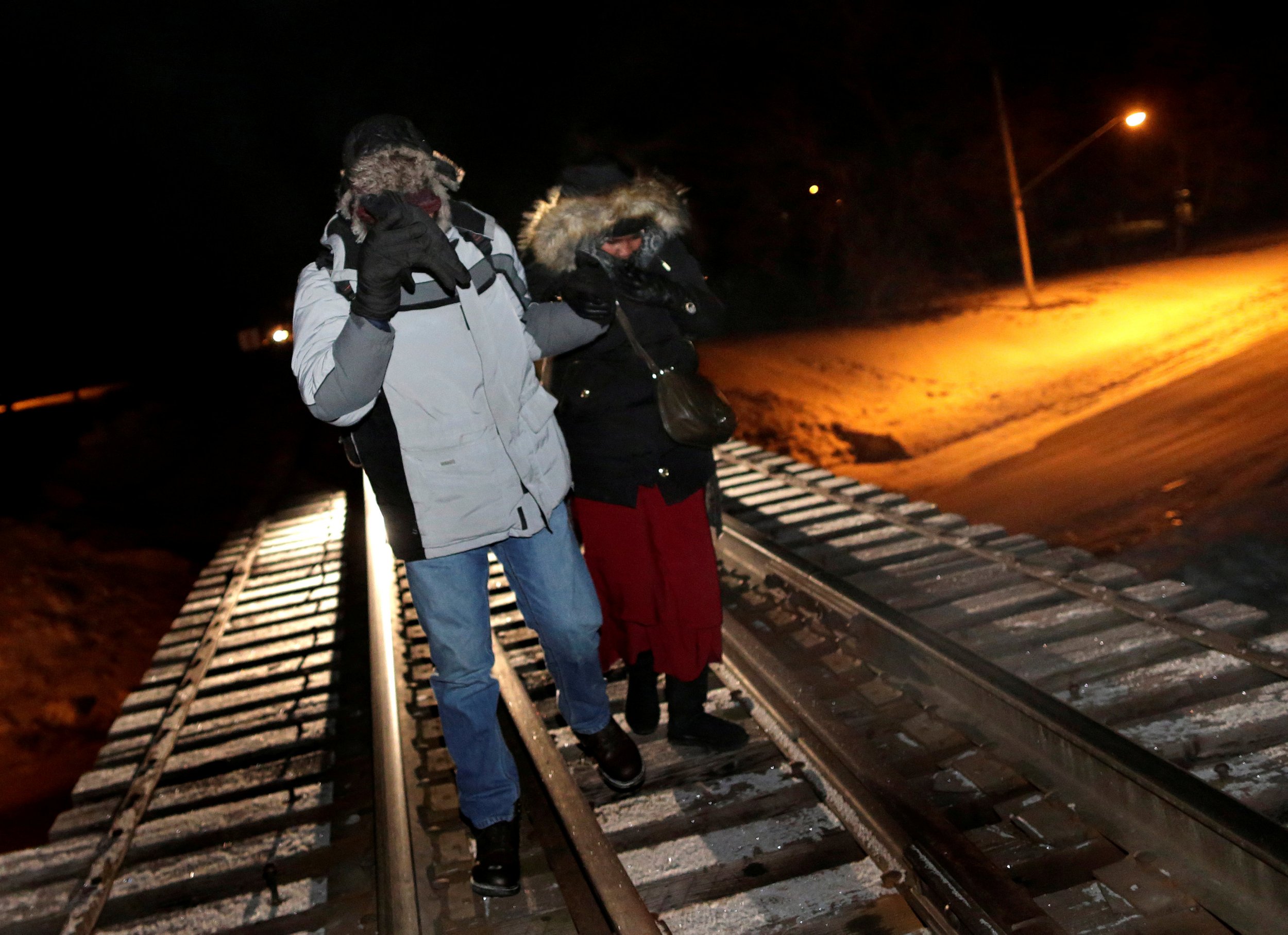 While the number of displaced persons around the world is growing, the United States is resettling fewer refugees.
Because of conflicts in the Middle East, Afghanistan, Africa and southern Asia, the worldwide refugee population has grown by more than 50 percent in the last four years. But the U.S. is taking in a smaller percentage of refugees than at any time since 1980. The U.S. has settled 28,000 refugees in 2017 versus a high of 132,000 in 1992, the last year when worldwide displacement was comparable to current levels.
"We're not resettling at the rate we used to," Phillip Connor of the Pew Research Institute told Newsweek. The senior researcher is the author of a study released on Thursday that analyzes data from the U.S. State Department and the United Nations High Commissioner on Refugees.
The refugee data reflect the priorities of President Donald Trump's administration, which has sought to curtail legal and illegal immigration—most notably through a plan to build a wall along the 1,954-mile U.S.-Mexico border. But the data assembled by Pew show that the Trump wariness of accepting new people into the country extends not only to Mexican immigrants but to refugees. The State Department defines a refugee as "someone who has fled from his or her home country and cannot return because he or she has a well-founded fear of persecution based on religion, race, nationality, political opinion or membership in a particular social group."
As a presidential candidate, Trump did not have a carefully defined policy regarding refugees. With the crisis in Syria intensifying and migrants from that war-torn country as well as Afghanistan and Africa swarming into Europe, Trump campaigned for a temporary ban on all Muslims entering the U.S. His position evolved during the campaign to banning travel and immigration from countries with high levels of terrorism—without specifying which ones. Once in office, the president announced a temporary travel ban on nationals from seven nations, a position that has evolved in the wake of various court challenges. In September, the administration announced it would cap annual refugee admissions at 45,000 over the next year.
The Pew study puts the Trump curtailment of refugee admissions into a larger context. The U.S. has resettled 3 million refugees since 1980, more than any other country—a fact that is still noted as a point of pride on the State Department's website. But that remains just a small percentage of the total number of those displaced. In 1992, the peak year for refugee displacement since 1980, with 17.2 million persons in flux, the U.S. took in 132,000. Still, as a general matter, Pew found the U.S. tended to open its doors wider during times of global turmoil. That was true as recently as 2016, when the Obama administration took in 97,000 refugees, a number driven largely by the crisis in Syria.
The study also examined the composition of the refugee population. Between 2002 and 2017, 55% of refugees entering America came from Burma (often called Myanmar), Iraq, Somalia or Bhutan. More than 169,000 refugees since 2002 have come to the U.S. from Burma (Myanmar)—more than any other country. Some 144,000 have come from Iraq, while nearly 104,000 have been Somalis. Almost 94,000 Bhutanese refugees have entered the U.S. since 2002.
Although more than 21,000 Syrian refugees have entered the U.S. since 2002, they do not appear in the top 10 nationalities of U.S. refugees. Most did not enter the U.S. until fiscal 2016 and 2017.
The three most populated U.S. states—California, Texas and New York—have taken in more than a quarter of refugees since 2002. Other top states for total refugee resettlement between fiscal 2002 and 2017 include Florida (more than 47,000), Washington (nearly 42,000) and Minnesota (more than 41,000). In all, more than half (57%) of refugees entering the U.S. since 2002 have settled in the top 10 states for refugee resettlement. Connor told Newsweek that the South, broadly defined from Delaware to Texas, has seen a slight uptick in refugee resettlement in recent years.
The Pew study doesn't take a stand on whether the decline in refugee acceptance is good or bad. "We don't make editorial judgments," Connor told Newsweek.