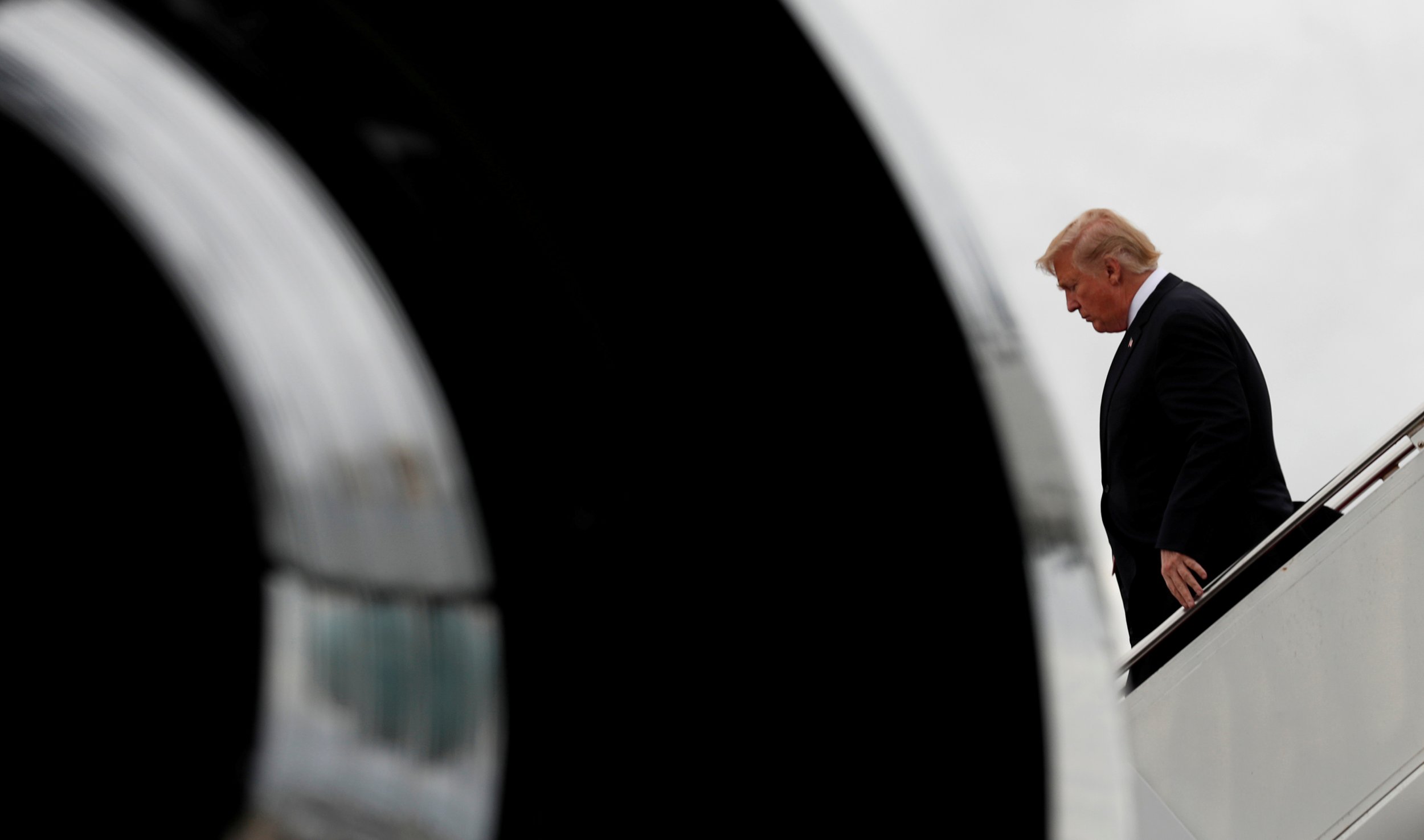 Its common knowledge that President Donald Trump enjoys watching a lot of television.
But according to a New York Times article published on Saturday based on conversations with dozens of Trump's advisers and confidants, the President doesn't watch T.V. just for fun and reassurance--he also watches it to get fired up.
"Around 5:30 each morning, President Trump wakes and tunes into the television in the White House's master bedroom. He flips to CNN for news, moves to 'Fox & Friends' for comfort and messaging ideas, and sometimes watches MSNBC's 'Morning Joe' because, friends suspect, it fires him up for the day," the Times article says.
Once the sun sets and he puts his phone down, Trump tunes into Fox News most of the time to end his day. But if he's looking for a fight, aides who spoke with the Times say that the President can always count on one CNN host to rile him up.
"[Trump] sometimes 'hate-watches' CNN to get worked up, especially Don Lemon," the article states.
Lemon's affinity for angering the President makes sense given the news' hosts unflinching criticism of Trump during last year's presidential campaign and throughout Trump's first year in office.
Most recently, Lemon slammed Trump's use of a derogatory slur aimed at Senator Elizabeth Warren during a ceremony honoring the Navajo Code Talkers.
Trump denied any wrongdoing, but Lemon wasn't having any of it.
"Just because you say you're not racist doesn't make it so," said Lemon, "especially if you say, do, and defend racist behavior over and over and over again. Especially if you have lost your credibility by telling countless lies, big and small."
In the past, Lemon has called the President an "unhinged child," adding that Trump is "ignorant" of the history of race relations in the United States.
Trump is quoted in the Times piece as calling reports of his copious television binges "fake news," saying that he is kept busy with official White House business.
"I do not watch much television," Trump told reported on Air Force One last month en route to Vietnam. "I know they like to say — people that don't know me — they like to say I watch television. People with fake sources — you know, fake reporters, fake sources. But I don't get to watch much television, primarily because of documents. I'm reading documents a lot."
However, according to the Times, the President went on to complain later that day that the only thing he could watch while in the Phillippines was CNN.