Trump Pummels CNN In Twitter Wrestling Video Posted by the President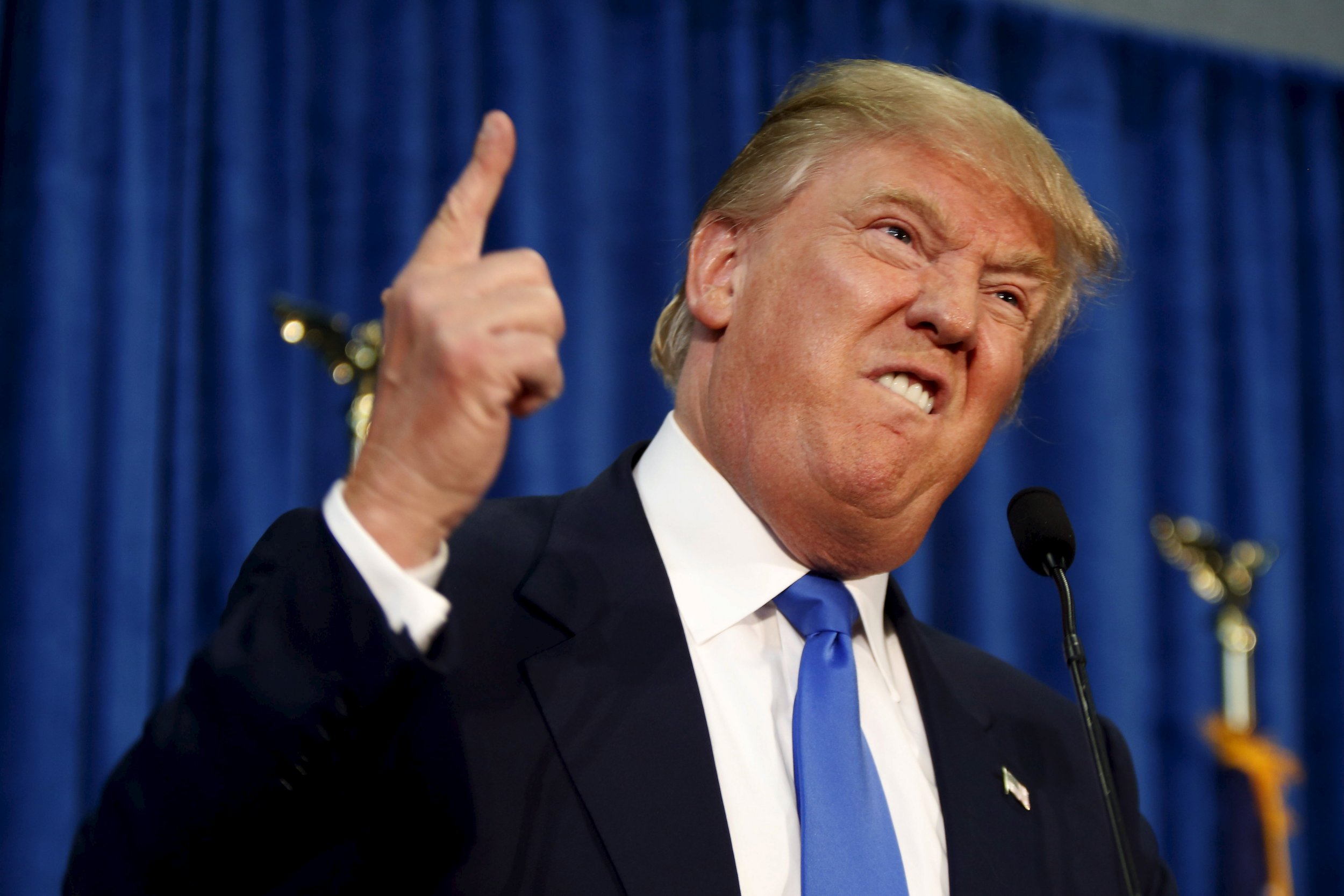 Updated | President Donald Trump on Sunday tweeted a short video clip of himself taking down an opponent at a wrestling match, with the CNN logo superimposed over the head of his rival.
The clip appears to be from 2007, when Trump, then best known as a real estate mogul and reality star from TV's The Apprentice, took part in a WWE WrestleMania 23 event. In the bout dubbed the 'Battle of the Billionaires' he took on WWE chief Vince McMahon, shaving his opponent's head after claiming victory.
Trump tweeted the video with the hashtags #FraudNewsCNN and #FNN. He had on Saturday previewed the hashtags, tweeting: "I am thinking about changing the name #FakeNewsCNN to #FraudNewsCNN!"
Trump's latest tweet continues his feud with CNN, which he has repeatedly attacked as a "fake news" organization, and follows criticism of the president's controversial use of Twitter to lash out at opponents.
Trump has stepped up his attack after the resignation of three CNN journalists following the network's retraction of a story about a Trump associate's meeting with the owner of a Russian backed investment fund.
On Saturday, Trump tweeted "I am extremely pleased to see that @CNN has finally been exposed as #FakeNews and garbage journalism. It's about time!"
CNN hit back at some of Trump's claims, claiming Tuesday in a tweet that it had "just posted its most-watched second quarter in history" after Trump baited the network for having falling viewing figures.
Trump faced criticism from opponents and figures within his own party this week over his use of Twitter, after he used the platform to insult MSNBC TV hosts Joe Scarborough and Mika Brzezinski, alleging on Thursday that Brzezinski was bleeding from plastic surgery when the couple visited his Mar-a-Lago resort recently.
Trump responded that his use of social media is not presidential, "it's MODERN DAY PRESIDENTIAL. Make America Great Again!"
This story was updated to correct a typo in Mika Brzezinski's name.