Ana Navarro Goes After Trump's CNN Body Slam Tweet, Says He's 'Going to Get Somebody Killed in the Media'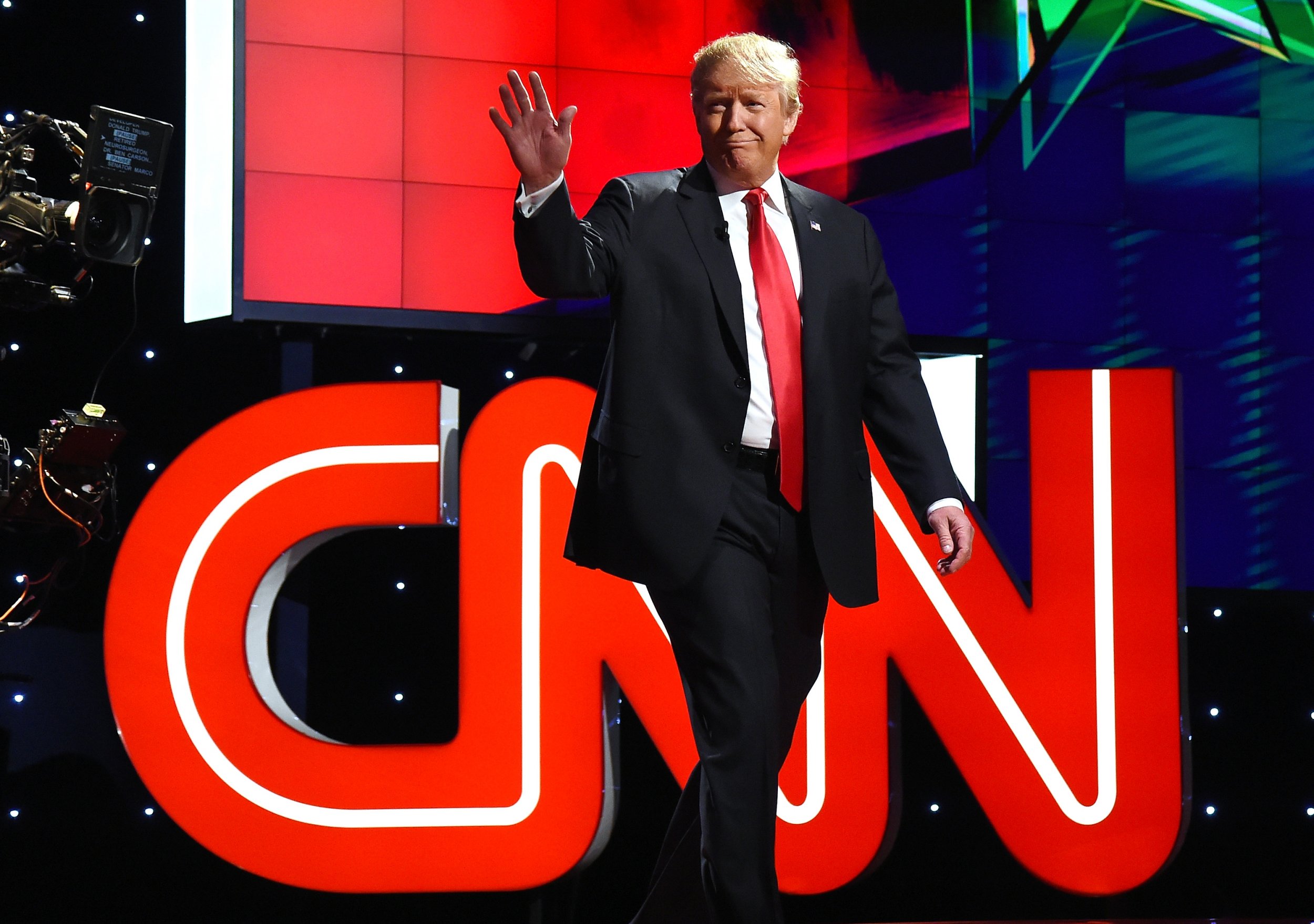 A tweet by U.S. President Donald Trump containing a video of him body-slamming a CNN avatar has been condemned as an "incitement to violence" by CNN contributor Ana Navarro and the network.
The video, based on Trump's 2007 appearance at a WWE event, shows the president attacking a man with a CNN logo superimposed over the head.
The president "is going to get somebody killed in the media. Maybe that will stop him," Navarro said in an appearance on ABC News.
She also criticized Trump's homeland security adviser Tom Bossert, who had earlier defended Trump on the network, claiming the president is attacked by the media.
"No one would perceive that as a threat, I hope they don't. But I do think that he's beaten up, in a way, on cable platforms," Bossert told the network.
Navarro responded: "I am disappointed beyond belief by the answer that the homeland security adviser just gave.
"What a wuss. What a wuss. You could see that he is ceding his principles. You are the homeland security adviser and you can't stand here and say the difference between right and wrong."
Navarro's criticism echoes a statement by CNN in response to the video, which said that Trump was "encouraging violence against reporters" and "involved in juvenile behaviour far below the dignity of his office".
The criticism was backed by Courtney Radsch, advocacy director for the Committee to Protect Journalists, who told the Guardian: "Singling out individual journalists and news outlets creates a chilling effect and fosters an environment where further harassment and even physical attacks are seen to be acceptable."
Trump has in recent days stepped stepped-up his rhetorical attacks against CNN, following the resignation of three journalists involved in the publication of a retracted story about Trump's alleged Russia links.
On Saturday, Trump railed against media at an event for veterans, lambasting the "fake news" media and proclaiming "I'm president and they're not."
Nebraska Republican senator Ben Sasse on CNN's State of the Union talk show Saturday warned about the increasing polarization of politics in the social media age.
"There's an important distinction to draw between bad stories and crappy coverage and the right citizens have to argue about that and complain about that, and trying to weaponize distrust."