Trump's Coal Rollbacks Face Opposition from Ranchers and Tribal Leaders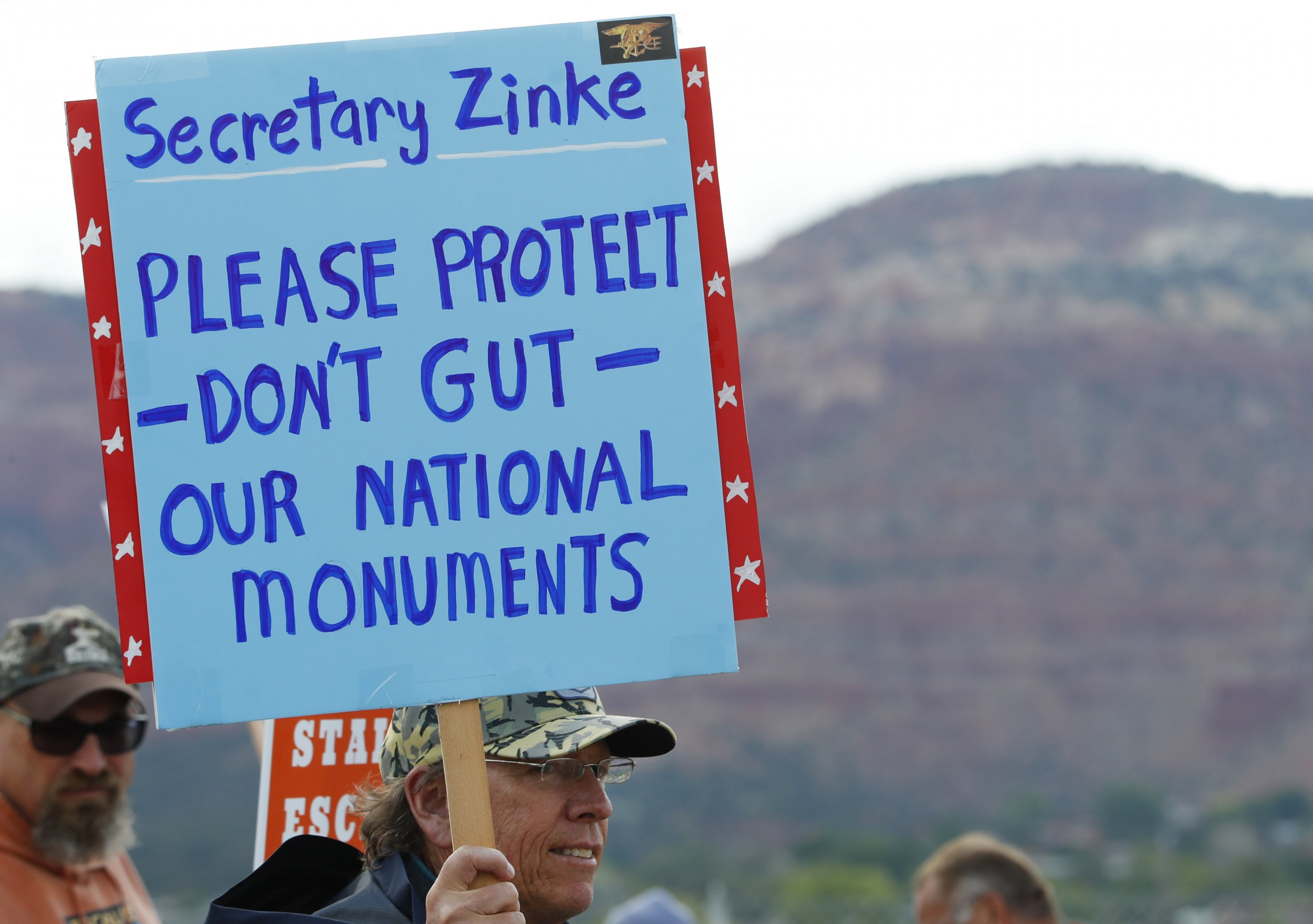 A new report by the New York Times outlines the Trump administration's support of the coal industry, which previously withered under President Obama and his Interior Department, and the battle over public lands that has ensued as a result.
There are currently 643 million acres of federally-owned land in the United States. In an effort to battle against climate change, the Interior Department under Obama temporarily banned new coal leases on public lands and forced mining companies to pay higher royalties, sparking protests from members of the industry. Now, the Trump administration is drawing up plans to reduce wilderness and historic areas protected by the government, in the hopes of revitalizing coal production across the U.S.
According to the Times report, 85 percent of coal extracted from federal lands comes from the Powder River Basin in Wyoming and Montana. After a production decline in the Basin last year, both coal production and exports to coal-burning power plants in Asia are on the rise.
The administration's rollbacks have not been without opposition. In March, ranchers in the Basin, concerned that mining would poison local reservoirs, joined the Cheyenne tribe in a lawsuit challenging a rollback on a moratorium for federal coal leasing. The Cheyenne have historically opposed coal production and industry expansion, citing its environmental damage. In 2013, members of the Crow Indian reservation signed an agreement allowing Cloud Peak to extract coal on tribal lands, promising $10 million in payments for a tribe stricken by poverty and unemployment. But the Cheyenne, worried about coal mining's irreparable damage to their lands, have since fought back against the industry.
As one tribe member put it, "We don't have money. But we have land, water and air. Snuff that out and we are gone."
"You know our nation can't run on pixie dust and hope, and the last eight years showed that," Interior Secretary Ryan Zinke said before Trump signed the executive order permitting the rollback. However, earnings reports show that companies focused on coal deposits below federal lands, such as Cloud Peak Energy Inc. (cited in the Times article), have enough coal reserves on existing leases to last more than 17 years.
It is estimated that 10 to 24.5 percent of the United States' greenhouse gas emissions are a result of coal burning. Additionally, while coal companies are required to pay a minimum 12.5 percent tax on sales of coal mined on public lands, the Times reports that companies have been known to pay far less—as little as 2.5 percent in some cases.
Zinke previously served as a U.S. representative for Montana's at-large congressional district. His campaign finance disclosures reveal that he received $14,000 in donations from the parent company of BNSF railway, the chief transporter of coal in the Powder River Basin. He also received a total of $26,000 from three of the nation's largest coal companies.