Trump-Cohen Tape is Just More Evidence President is 'Seedy Man' and 'Low Life From Queens,' Says Conservative Columnist
Conservative columnist George Will said Tuesday that a tape of Donald Trump discussing with his then-attorney Michael Cohen paying off a former Playboy model is just further evidence that the president is a "seedy man." Will, an outspoken critic of the president, said there was little noteworthy about the recording made two months before the 2016 election and given to CNN by Cohen's lawyer Lanny Davis Tuesday.
"I'm hearing redundant evidence that Mr. Trump is a seedy man whose incontinent sexual appetites get him into trouble with seedy women," he told MSNBC. "Now this is not news at this point in his presidency. I'm not hearing anything remotely like the tape in which Richard Nixon said, 'Well, let's get the CIA to lean on the FBI to cover up a criminal conspiracy."
The legal representatives of Cohen and Trump have disputed some of the key words and their context on the audio recording. While Davis has said that it shows Trump suggesting paying Karen McDougal in cash in order to silence her claims of an affair, Trump lawyer Rudy Giuliani claims it exonerates the president by showing him stating that they shouldn't pay in cash but instead use a check.
The payment was ultimately never made but the recording has sparked further conversation about whether campaign finance laws were broken. Cohen, who did later make a $130,000 payment to adult film star Stormy Daniels to silence her claims of an affair, had his home, office and hotel room raided by the FBI in April.
Will, though, said it would be a mistake to go down that road.
"I'm also hearing something else, and that is an attempt to turn all of this into a campaign finance violation," he said. "We really do not want to go down the road where we say everything that happens that can be helpful to an ongoing political campaign should be monetized and counted to a contribution and therefore contribute to the criminalization of American politics. I think that's a terrible way to go. There are lots of ways of judging Donald Trump without getting into that swamp."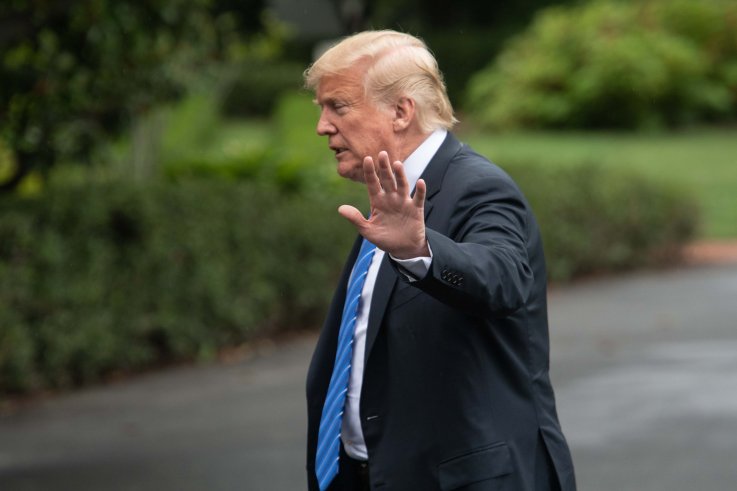 While he may not want to go down the criminal road, Will concluded by suggesting that he believed ultimately the president's supporters, who have thus far remained steadfastly in his corner, would eventually grow tired of his behavior.
"We have good, decent Americans listening to not John Quincy Adams, [Abraham] Lincoln, and Roosevelt and [Dwight] Eisenhower but listening to this lowlife from Queens talking about paying off his lowlifes from Playboy magazine. I think there does come a point at which the American people will say enough."
Trump-Cohen Tape is Just More Evidence President is 'Seedy Man' and 'Low Life From Queens,' Says Conservative Columnist | U.S.