Trump and Comey Talked Russian 'Hookers' and 'Golden Shower' Scandal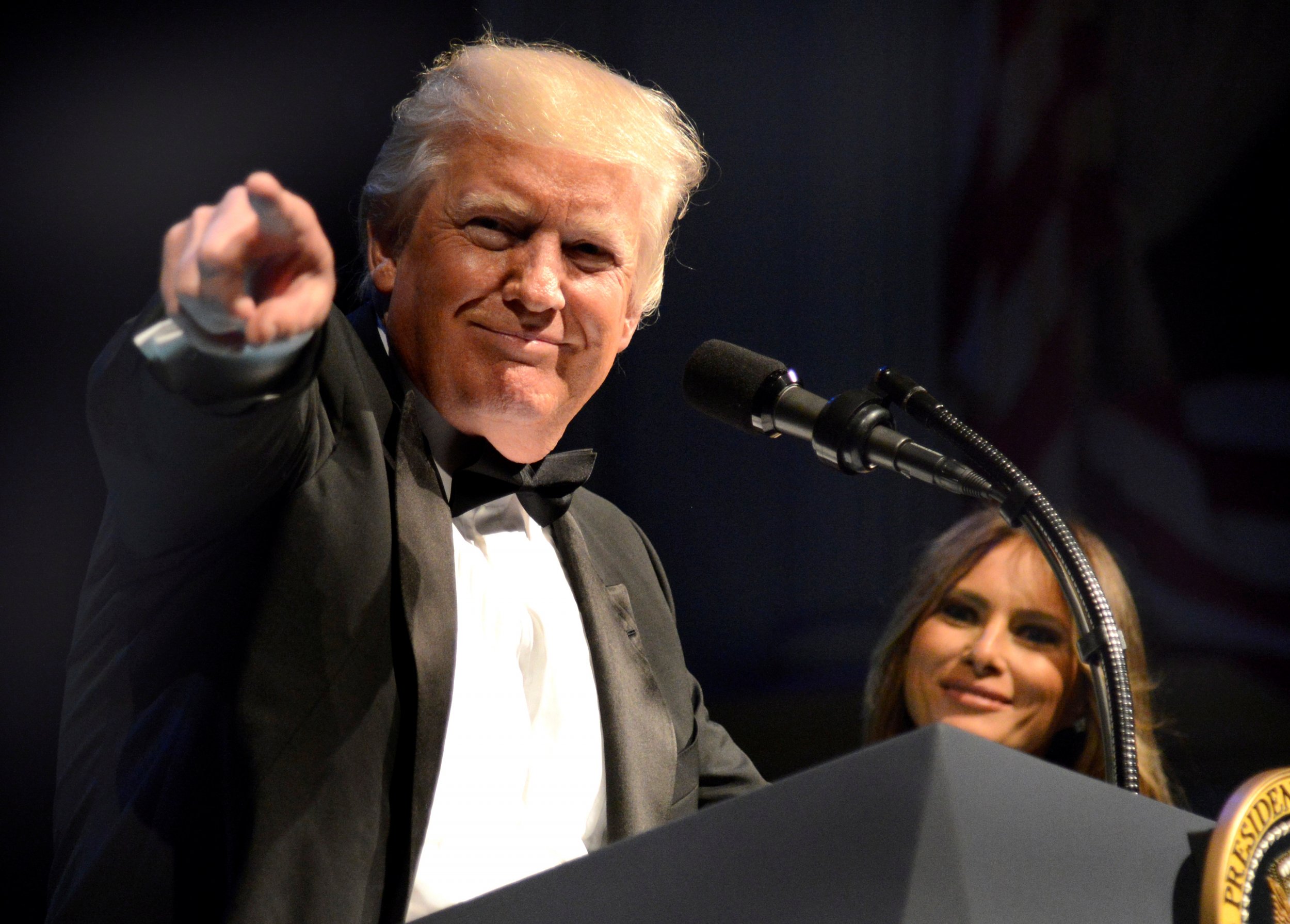 President Donald Trump repeatedly asked then-FBI Director James Comey to drop an investigation into his former National Security Adviser Michael Flynn and to pledge his allegiance. He also brought up the subject of Russian "hookers."
"He said he had nothing to do with Russia, had not been involved with hookers in Russia, and had always assumed he was being recorded when in Russia," read just one startling section of Comey's opening statement to the Senate Intelligence Committee, released Wednesday.
The comments allegedly came in a March 30 phone call Trump placed to Comey as he described the "cloud" that he said was impeding his ability to lead the country. The conversation took place two-and-a-half months after classified documents were presented to then-President Barack Obama and President-elect Trump featuring allegations that Russian operatives had highly compromising information on the Republican.
The report was based on memos from former British intelligence agent Christopher Steele, who once served in Moscow, on a report into Russian interference in the 2016 election. The veracity of the memos was not verified but quickly gained the title the "golden shower memos" because of one particularly salacious detail contained within them.
They describe videos taken of Trump in a Moscow hotel room in 2013 together with Russian prostitutes. And not just together with them but "employing a number of prostitutes to perform a 'golden showers' [urination] show in front of him," according to the memos.
And it didn't end there. The act occurred in the presidential suite of the Ritz-Carlton Hotel, where Trump was said to be aware that the president and first lady Michelle Obama had stayed on one of their official trips to Russia. The "[perverted] conduct" was said to be a deliberate act of "defiling" the bed on which the Obamas had slept.
Video of the incident was collected by Russian authorities, it is alleged, in order to obtain "kompromat," or compromising material, in order to blackmail Trump down the line.
As well as the salacious details, the memos also contained allegations of deals struck with Russian officials that could constitute bribes as well as several meetings with Russian officials during the 2016 campaign.
In his first press conference as president-elect, Trump denied the allegations, particularly referencing the "golden showers" episode.
"I'm also very much of a germaphobe, by the way. Believe me," he said.