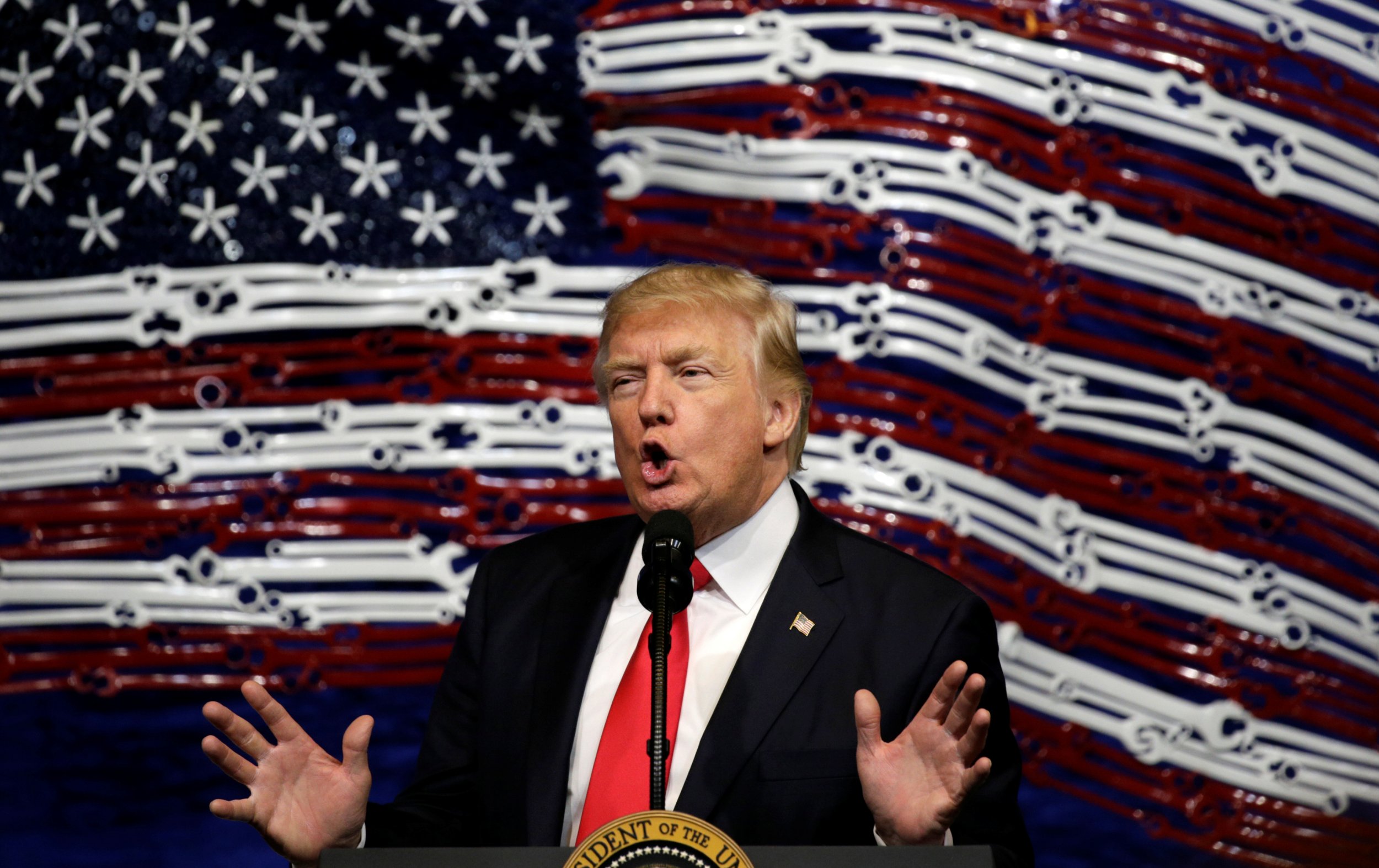 President Donald Trump asked former FBI Director James Comey to consider imprisoning journalists for reporting classified information, The New York Times reported, citing a memo the head G-man wrote after speaking to Trump.
The conversation, the paper reported, occurred in February following the resignation of national security adviser Michael Flynn.
Related: Why Republicans won't abandon Trump despite Comey memo
The nonprofit group Reporters Committee for Freedom of the Press criticized Trump's alleged request in a statement on Tuesday: "The comments attributed to President Trump cross a dangerous line," said the group's executive director, Bruce Brown. "But no president gets to jail journalists. Reporters are protected by judges and juries, by a Congress that relies on them to stay informed, and by a Justice Department that for decades has honored the role of a free press by spurning prosecutions of journalists for publishing leaks of classified information.
"Comments such as these, emerging in the way they did, only remind us that every day public servants are reaching out to reporters to ensure the public is aware of the risks today to rule of law in this country. The president's remarks should not intimidate the press but inspire it."
Following Trump's suggestion that members of the press should be imprisoned, the president reportedly encouraged Comey to drop the investigation into Flynn, who made false statements about his discussions with Russian Ambassador Sergey Kislyak. (The White House denies Comey's version of events.)
The New York Times reported that Comey wrote up the conversation in series of memos about conversations he had with the president that he felt were improper.
The paper's report comes at a time when leaks continue to plague the Trump administration. On Monday, The Washington Post,citing anonymous current and former officials, reported that the president had offered Russian government officials secret information about the Islamic State group (ISIS).
Israel reportedly gathered that information, which was so highly classified, some said disclosing it could jeopardize operations against ISIS and the Israeli-American intel-sharing relationship.
The White House downplayed the incident, saying the president had not divulged any sources or methods. After The Washington Post story broke, Trump tweeted: "I have been asking Director Comey & others, from the beginning of my administration, to find the LEAKERS in the intelligence community."
The president has previously slammed the press with allegations of "fake news" and recently suggested dropping press briefings altogether, unless he is able to conduct them himself.