Comey Isn't Trump's Only 'Nut Job': A History Of The President's Put Downs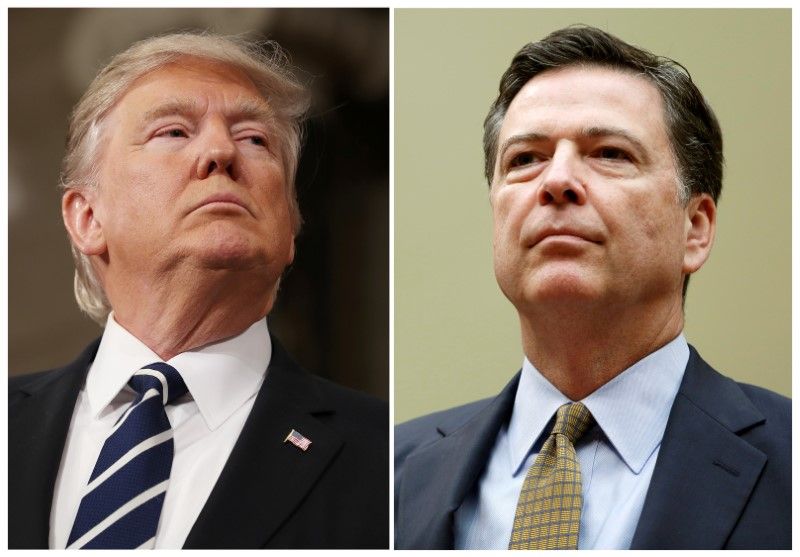 The latest bombshell to strike the White House came Friday when The New York Times reported that President Donald Trump told Russian officials that firing FBI Director James Comey had relieved "great pressure" on him. Oh, and he is also said to have called the most senior law enforcement official in the United States "a real nut job."
Related: Trump did fire comey because of russia investigation—but as a negotiating tactic, White House claims
"I just fired the head of the FBI. He was crazy, a real nut job," he is quoted as saying.
It may go down as Trump's most famous use of the insult, but it is far from the first time it has crossed his lips.
Lindsey Graham
They may now be partners in trying to push through Republican legislation, but the relationship between Trump and the South Carolina senator has been far from smooth. After Graham went on Fox News and slammed Trump during the presidential campaign in early 2016, Trump retaliated spectacularly at an appearance in Graham's home state.
"I think you have one of the worst representatives of all the representatives in the U.S.," he said, while also labeling Graham "a disgrace" and, yes, a "nut job."
Bernie Sanders
Setting his sights firmly on Hillary Clinton, Trump generally had more positive things to say about Clinton's Democratic primary challenger. However, their diametrically opposed political ideologies meant that Sanders was not precluded from being on the receiving end of Trump's sharp tongue. At a rally in San Jose in June last year, Trump even went a step further than his regular insult, calling the progressive a "total nut job." Sanders, however, didn't seem to mind.
Glenn Beck
Beck, the conservative media personality and former Fox News host, was an early critic of Trump and thus it is no surprise that he met the wrath of the then-presidential hopeful. That time, Trump used his favorite medium, Twitter, to get his views on Beck across. "Wacky Glenn Beck who always seems to be crying (worse than [John] Boehner) speaks badly of me only because I refuse to do his show—a real nut job!" he said.
Kim Jong Un
Trump hasn't limited his putdown of choice to domestic foes. Even before becoming president and having to deal with the nuclear threats of North Korea, Trump took aim at the country's leader. Kim Jong Un, he said at a campaign stop in January 2016, was "a madman playing around with nukes," as well as "a maniac" and, you've guessed it, a "total nut job."