Trump, Comey, Russia and a Series of Stranger Things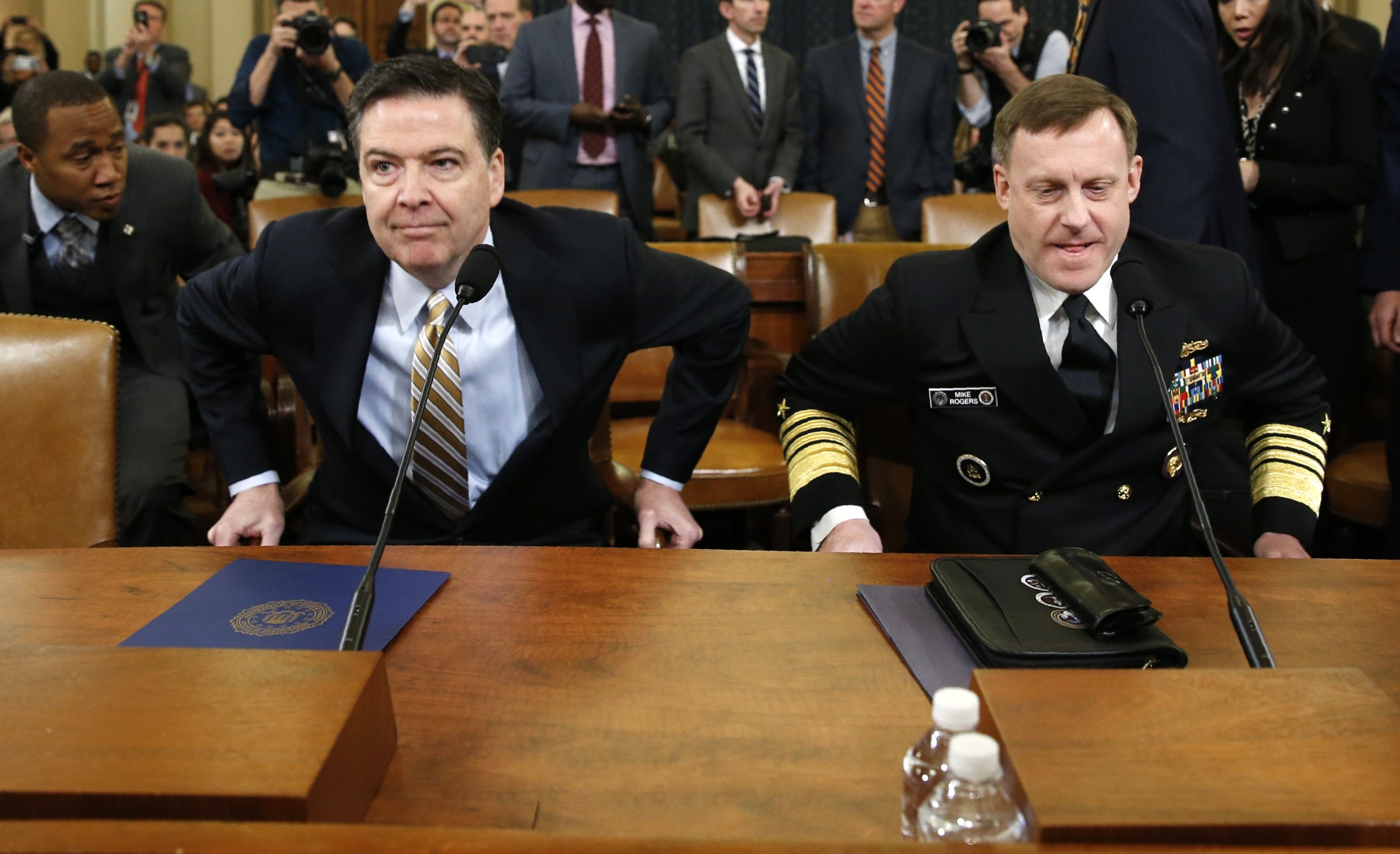 It was like a decomposed corpse washing up on the river bank during a massive flood. It came in the form of a brief, cryptic tweet in the whoosh of running online commentary on FBI Director James Comey's testimony before the House Intelligence Committee: "After my sister visited Paul Manafort's hometown as part of her investigation: attempted home break-in, her phone/comp. Hacked, car trashed 2x."
You had to be at least a part-time detective on the Trump-Russia beat to get the clues. The name of the tweeter, Andrea Chalupa, rang a bell. I looked her up. The sister she referenced was Alexandra, an operative for the Democratic National Committee who in 2015 had begun digging into the affairs of Donald Trump's campaign chairman at the time, Paul Manafort. Since the bigtime D.C. lobbyist for developing world kleptocracies was close to pro-Russia elements in Ukraine, Chalupa began to suspect Moscow would have some sort of connection to the Trump campaign. She didn't pay much attention at first, because Trump's campaign was just a clown show. But then he got traction and she looked again. And then came the suspected Russian hacks of the DNC, including her own email account. Even stranger things began to happen, as her sister's tweeted shorthand reminded everyone on Monday afternoon.
Yes, there had been an "attempted home break-in" last year, in her leafy, virtually crime-free neighborhood of northwest Washington, D.C., as Politico's Kenneth P. Vogel and David Stern reported in January. Her iPhone was hacked, too, and a death-metal track popular in Russia appeared on her playlist. Her car was broken into and trashed twice, with nothing stolen. The second time, the burglar left a red, traditional Ukrainian blouse draped across the back seat. She reported the incidents to the D.C. police and FBI, which by then had opened a counterintelligence investigation into Russian subversion. No arrests have been made.
Related: FBI Director Comey confirms probe into possible Trump-Russia ties
More strange things have happened since, to her and some of her friends, that she's not ready to go public about. But she did say that, like virtually everyone else in official Washington, she was glued to the TV Monday for the House Intelligence Committee hearing on Moscow's campaign to destroy Hillary Clinton, put Donald Trump in the White House and rattle Americans' faith in their core institutions. Over five and a half hours, the star witness of the astonishing event, FBI Director James Comey, absolutely obliterated the credibility of the increasingly unhinged president of the United States.
Chalupa was heartened, she told Newsweek. The hearing "demonstrated the strength of the U.S. government. It was wonderful to watch members of Congress on both sides of the aisle working in partnership with the intelligence community to address an unprecedented national security issue."
That last part was generous. Many of the Republicans on the panel gave faint praise to the FBI's pursuit of Russian subversion, and to Comey's inalterable declaration that the Russians "wanted to hurt our democracy, hurt her"—Hillary Clinton—and "help him"—Trump. But the diehards in the GOP wanted to talk about leaks, not the substance of them.
Comey and his fellow intelligence chief at the witness table, National Security Agency (NSA) Director Michael Rogers, ritually denounced the leaking of classified information as a crime—and no doubt they mean it in the wake of Edward Snowden's massive theft and Wikileaks' "weaponization" of other stolen documents.
But they served up helping after helping of Russian subversion to Democrats hungry for vindication. Vladimir Putin, Comey said of the murderous Russian kleptocrat, "hated Clinton so much…he wanted Trump to win."
One Republican on the panel, Mike Conaway of Texas, asked Comey how he could be so sure the Russians were for Trump. "Logic," Comey answered, stifling a smirk. If they were against Clinton, who'd pressed a hard line against Putin's multi-pronged "hybrid war" against Europe and repression of dissidents at home, that meant they were for Trump, whose ties to Russian oligarchs led the Kremlin to think it might get a better deal. At first the Russians "focused on undermining her presidency," which until Election Day looked like a cinch, Comey said. Trump's victory was an unexpected bonus.
Lest any Trump supporter hope the feds were through with him after the election, Comey relieved them of that illusion, too. The FBI, he said, was continuing to investigate "the nature of any links between individuals associated with the Trump campaign and the Russian government and whether there was any coordination between the campaign and Russia's efforts."
Translation: The bureau is conducting an open-ended counterintelligence investigation into whether any of Trump's associates collluded with the Russians. The FBI generally does not open an investigation, much less continue one, unless there's evidence of a possible crime. And unlike criminal investigations, which generally require indictments from grand juries at some point, the FBI's counterintelligence probe of Russian subversion and Trump's associates could remain open for months, even years. Comey also said the FBI will conduct "an assessment of whether any crimes were committed."
The upshot: Barring some unforeseen development, the Trump White House will feel the drip, drip, drip of the bureau's multiple probes for its entire time in office. No doubt the leaks have just begun.
The president might be wise to negotiate a resignation before he's fatally wounded. Comey and Rogers slashed him so badly on Monday, with their emphatic eviscerations of his infamous tweets claiming President Barack Obama had wiretapped Trump Tower, that his credibility on any issue, outside his adoring legions of cult-like fans, has been nearly destroyed. At some point, the Republicans may see their own salvation lies in deserting him for Vice President Mike Pence.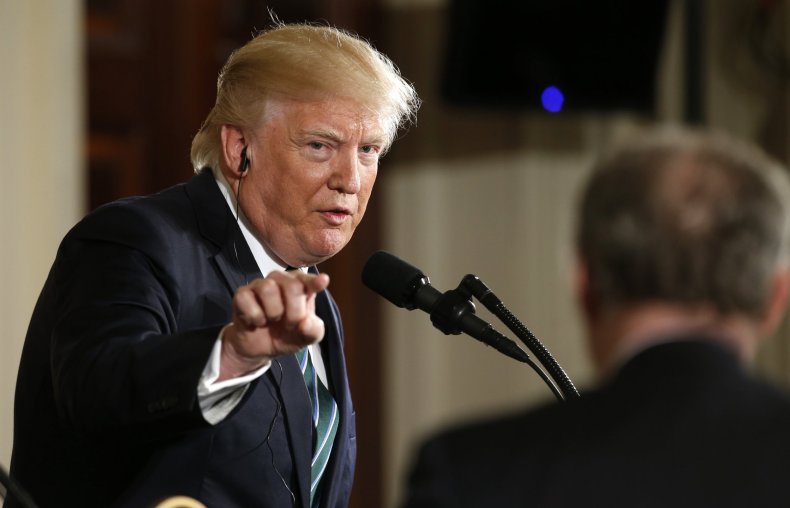 Comey and Rogers were clear. There is "no information that supports those tweets and we have looked carefully inside the FBI," Comey said. And the G-man emphasized he was speaking with the authorization of the president's own Justice Department, which had asked him "to share" its finding that "the department has no information that supports those tweets."
The NSA's Rogers, resplendent in his admiral's uniform, bristled as he leaned into the microphone to destroy another empty assertion by the president, that Obama had asked British eavesdroppers to help intercept Trump's communications.
"I've seen nothing on the NSA side that we engaged in any such activity, nor that anyone ever asked us to engage in such activity," Rogers said. He seemed personally offended that the president had slandered America's closest ally, which had denounced Trump's tweets as "nonsense and utterly ridiculous."
Yet Trump refused to bow, even in the face of Comey's blunt-force blows to his presidency. From the Oval Office at the other end of Pennsylvania Avenue, he dispatched an increasingly desperate-sounding froth of denials into the Twittersphere along the lines of, "Who you going to believe—me or your lyin' eyes?" That classic Chico Marx line (from the 1933 classic, Duck Soup) would have fit the bizarre day well.
As the hours ground on, one Republican after another complained that the investigations of U.S. intelligence agencies had left "a cloud over this administration," as Representative Mike Turner of Ohio put it. Of course, that cloud was entirely of Team Trump's making.
Back across town, Alexandra Chalupa was hoping investigators will keep drilling into the many and complex layers of Russian subversion on Trump's behalf. The burgeoning scandal is so grave nobody has dared to hang a "-gate" on it. Watergate really was a third-rate burglary compared to what became apparent on Monday: Moscow's hijacking of the 2016 election, with the possible collusion of its occupants.
"Important concerns were raised" in Monday's hearing, Chalupa told Newsweek, carefully choosing her words. But she'd really like the FBI to catch the people who hacked her phone, twice broke into her car, tried to get into her house and continue to threaten her and her friends today.
Just like in Watergate, capturing the thugs could well unravel the plot.