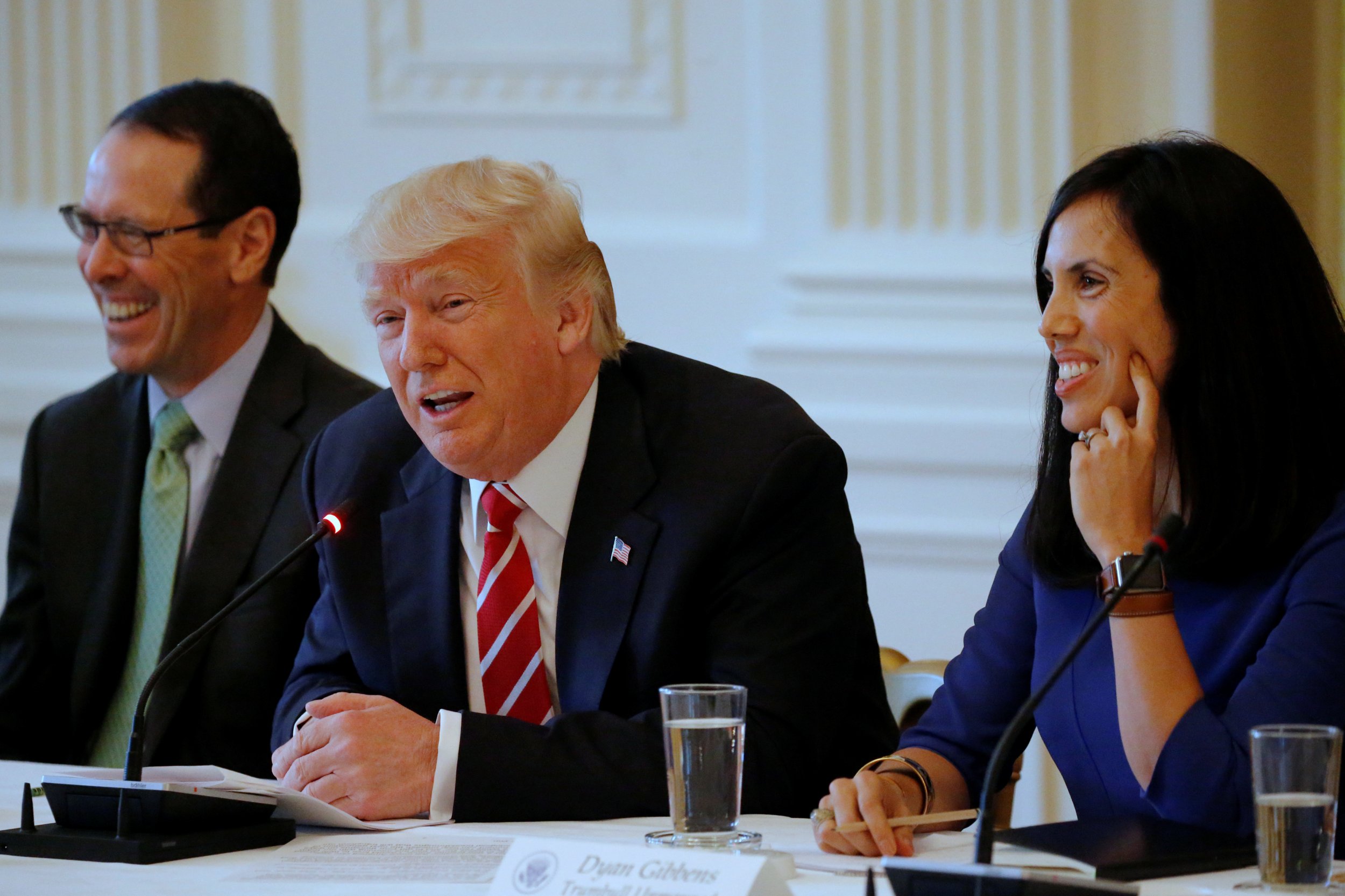 Updated | A day before a congressional deadline for the White House to turn over information about possible recordings of conversations between President Donald Trump and former FBI Director James Comey, Trump seemed to be walk back comments he had made in May about "tapes" of those conversations.
"With all of the recently reported electronic surveillance, intercepts, unmasking and illegal leaking of information, I have no idea whether there are 'tapes' or recordings of my conversations with James Comey, but I did not make, and do not have, any such recordings," the president wrote in a pair of tweets on Thursday.
Related: The Trump tapes: what we know
On May 12, three days after firing Comey, and after revelations about interactions between the two men began to appear in the media, Trump tweeted, "James Comey better hope that there are no 'tapes' of our conversations before he starts leaking to the press!" The tweet raised suspicions that Trump was recording conversations, something President Richard Nixon had done, and that he was threatening Comey to stay quiet.
During an unrelated press conference on June 9, the day after Comey testified before the Senate Select Committee on Intelligence, Trump responded to a question from a reporter about the supposed tapes. "I'll tell you about that maybe sometime in the very near future," he said. Following Comey's testimony, Trump and his lawyer also called Comey a "leaker" for passing along a memo he wrote about an interaction with the president to a friend to give to the press.
Trump's comments about the "tapes" on Thursday come one day before the deadline by which the White House was to turn over information to the House Permanent Select Committee on Intelligence about "whether any White House recordings or memoranda of Comey's conversations with President Trump now exist or have in the past." That committee is one of several congressional bodies looking into Russian meddling in the 2016 presidential election. The FBI is also investigating the matter.
"Deadline to turn over any tapes of Comey conversations to House Intel—if they exist—is Friday," Representative Adam Schiff, ranking member of the committee, tweeted on Thursday before Trump's posts. "Time is running out for [White House] to comply."
Also earlier on Thursday, the Associated Press published a report quoting Trump confidante and former House Speaker Newt Gingrich as saying about the supposed tapes, "I think he was in his way instinctively trying to rattle Comey.... He's not a professional politician. He doesn't come back and think about Nixon and Watergate. His instinct is: 'I'll outbluff you.'"
After Trump tweeted, Schiff said in a statement, "If the president's statement is accurate, it of course raises as many questions as it answers, the most significant being: If the president had no tapes, why did he suggest otherwise? Did he seek to mislead the public? Was he trying to intimidate or silence James Comey? And if so, did he take other steps to discourage potential witnesses from speaking out?" Schiff added that his committee still needs a formal response from the White House to its request, and that it would "continue to pursue the matter with other witnesses," in case recordings do exist.
The wording of Trump's tweets on Thursday leaves open the possibility that someone, without his knowledge, is recording his conversations. Presidents are supposed to have stopped recording visitors without their knowledge after Nixon's taping system came to light in 1973, presidential historian Michael Beschloss has said.
This article has been updated to include additional comments by Representative Adam Schiff.