Trump Compares His Mental Capacity To Reagan, Who Suffered From Alzheimer's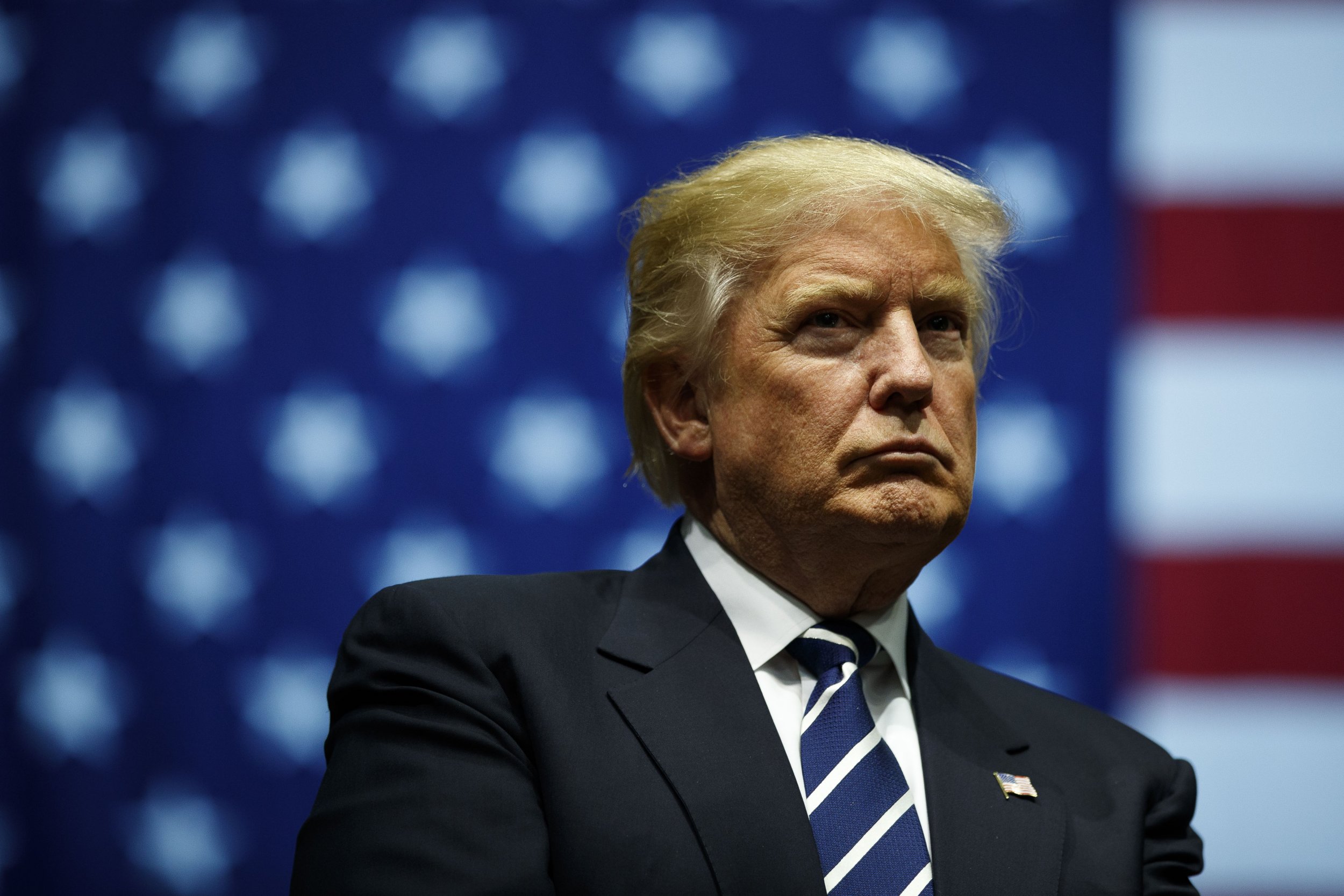 Donald Trump has compared himself to former president Ronald Reagan in a Twitter post in which he bemoans the "fake news" media and also dubs the explosive tell-all book about him as "fake."
The president has hit out at Michael Wolff's book Fire and Fury: Inside the Trump White House in recent days, following a number of unflattering revelations from the book; not least the allegation that the president is viewed like a child by many of his aides.
In his most recent tweet on the topic, on Sunday, Trump said: "I've had to put up with the Fake News from the first day I announced that I would be running for President. Now I have to put up with a Fake Book, written by a totally discredited author. Ronald Reagan had the same problem and handled it well. So will I!"
Reagan, whose own capacity for the role of president was questioned during his time in office, was formally diagnosed with Alzheimer's five years after leaving office, making the comparison a slightly strange one from Trump. Indeed, an analysis from The Washington Post adds: "The news media did indeed question Reagan's mental health at times, but such questions were at least somewhat validated."
Regan's son Ron Reagan wrote in his book My Father at 100 that he noticed his father deteriorating around three years into his first term, The Guardian reported.
Speaking of Reagan's debate with Walter Mondale, he wrote: "My heart sank as he floundered his way through his responses, fumbling with his notes, uncharacteristically lost for words. He looked tired and bewildered."
Despite his recent pledge to handle the book well, the president has already lashed out a number of people based on the book's release, including the author, and his former chief strategist Steve Bannon, whom he dubbed "sloppy Steve" after the inclusion of some of Bannon's observations in the tome.
"Michael Wolff is a total loser who made up stories in order to sell this really boring and untruthful book. He used Sloppy Steve Bannon, who cried when he got fired and begged for his job. Now Sloppy Steve has been dumped like a dog by almost everyone. Too bad!" Trump wrote of his former ally Bannon.
Trump has denied the allegations outlined in the book, and claims he did not speak with Wolff for the book; however, Wolff alleges he did speak with the president for the book—whether or not Trump was aware it was on record—and claims he has notes and records to back up his story.
The president also dismissed questions raised by the book as to his mental fitness for the role, stating in a series of tweets: "Actually, throughout my life, my two greatest assets have been mental stability and being, like, really smart.
"Crooked Hillary Clinton also played these cards very hard and, as everyone knows, went down in flames. I went from VERY successful businessman, to top T.V. Star to President of the United States (on my first try). I think that would qualify as not smart, but genius....and a very stable genius at that."