Former President Donald Trump on Friday criticized YouTube for taking down an interview he did with the NELK Boys, who are a popular group on the platform. However, the social media company did not specify which comments that were made breached its policy.
In a statement Friday morning, Trump said that "Big Tech lunatics" had taken down the interview, and compared the decision to Russian censorship.
"Interestingly on the show I told them this would happen because Big Tech and the Fake News Media fear the truth, they fear criticism about Biden, and above all they don't want to talk about the Rigged 2020 Presidential Election, all topics discussed," the former president wrote. "In Russia, the people are not allowed to know that they're fighting a war with Ukraine, that's where our media is going and that's where our Country is going because it quickly follows—just study history."
Trump's statement was posted to Twitter by his spokesperson Liz Harrington as the former president remains banned on the platform.
In a statement to Newsweek, a spokesperson for YouTube said: "We removed this video for violating our election integrity policy, which prohibits content containing false claims that widespread fraud changed the outcome of the 2020 U.S. presidential election. We allow content with sufficient educational, documentary, scientific or artistic context, which the video we removed did not provide."
Trump has continued to baselessly claim that there was widespread fraud during the 2020 election.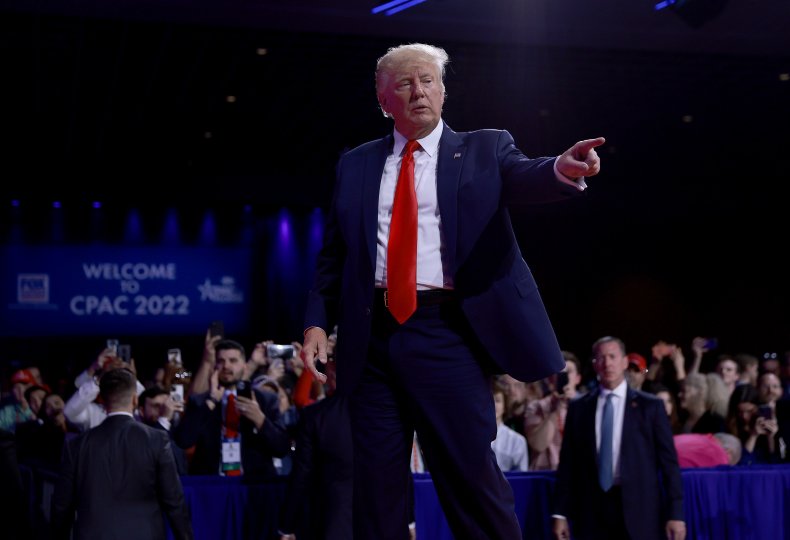 The former president has been banned from Twitter since January 2021 and in June, the technology company Meta announced it was upholding a ban of Trump's Facebook and Instagram accounts for two years, "following his praise for people engaged in violence at the Capitol on January 6."
After the video was taken down, Kyle Forgeard, a member of the NELK Boys, noted that the interview had been viewed more than 5 million times.
"Youtube has DELETED our trump episode that over 5M views in 24 hours," he tweeted.
The NELK Boys' YouTube channel has more than 7 million followers and is known for its prank videos.
This also isn't the first time the channel has come under fire from YouTube. In 2020, the company announced it was temporarily demonetizing the NELK Boys' account after they allegedly through college parties during the COVID-19 pandemic, The Hill reported at the time.
"If a creator's off-platform behavior harms our ecosystem we take action to protect the community. We suspended the NELK channel from the Partner Program because they encouraged large numbers of people to disregard social distancing guidelines, creating a large public health risk," the company tweeted in September 2020.
This article was updated with additional information on 03/11/2022 at 11:15 a.m.