Trump Complained About 'Fucking Raw Fish' in Japan in 1990 and Ate McDonald's Instead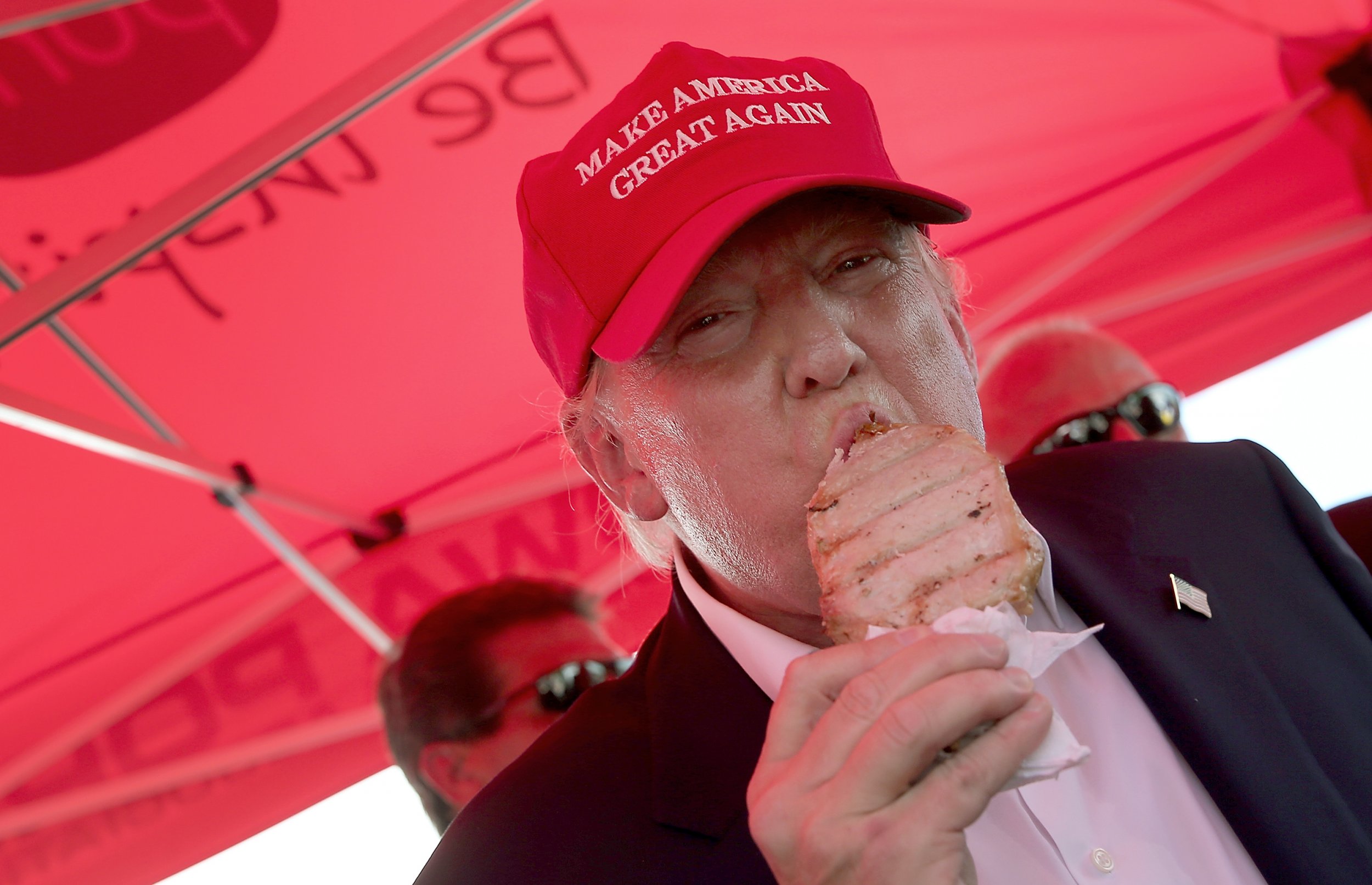 Does President Donald Trump hate sushi? If so, he might want to reconsider his stance before his visit to Japan later this week.
During a trip to Japan in 1990, the future president said he would not eat "fucking raw fish" and instead had a hamburger at McDonald's, which cheered him up greatly, according to an excerpt from the book Lost Tycoon: The Many Lives of Donald J. Trump.
This entire trip was reportedly quite a disaster for Trump. After the McDonald's meal, Trump told his "entourage" to call the Japanese emperor and ask to see him. But a spokesman for the emperor responded he had no idea who Trump was.
What's more, prior to his arrival in Tokyo, the Japanese media had apparently been under the impression Trump would be accompanied by the legendary pop superstar Michael Jackson. Trump reportedly told an associate Jackson was coming, who then leaked it to the press. But, like many of Trump's other claims, this turned out to be untrue. Consequently, as Trump arrived at the airport in Japan, the reporters there were quite disappointed to find he was not joined by the pop star.
"When Donald reaches the end of the concourse, the media horde does not react or even seem to know who he is. By the time the rest of his traveling entourage catches up with him, the Japanese media are staring dumbfounded," the book states. When the press in attendance found out Jackson wasn't there, they reportedly left immediately without asking Trump a single question.
Trump is set to travel to five countries on his upcoming journey, which will mark the first time he's traveled to Asia as president. He will visit Japan, South Korea, China, Vietnam and the Philippines from Friday through November 14.
As president of the United States, Trump will be a far more well-known figure when he visits Japan this time around, which will perhaps make this trip go more smoothly than his experience there in 1990. He and first lady Melania Trump will be protected by over 10,000 Japanese police officers, which represents one of the largest mobilizations of law enforcement in the country's history. Trump is also set to play a round of golf with Japanese Prime Minister Shinzo Abe and professional golfer Hideki Matsuyama on Sunday. The president will also reportedly get a chance to meet the Japanese Emperor Akihito on the trip.
Whether he will opt for eating McDonald's instead of Japanese food is not yet clear, however. But it could be prudent for his aides to keep a Happy Meal on stand-by during the visit—just in case.