Trump Complains 9/11 Law Was Used to 'Badly Surveil and Abuse' his Presidential Campaign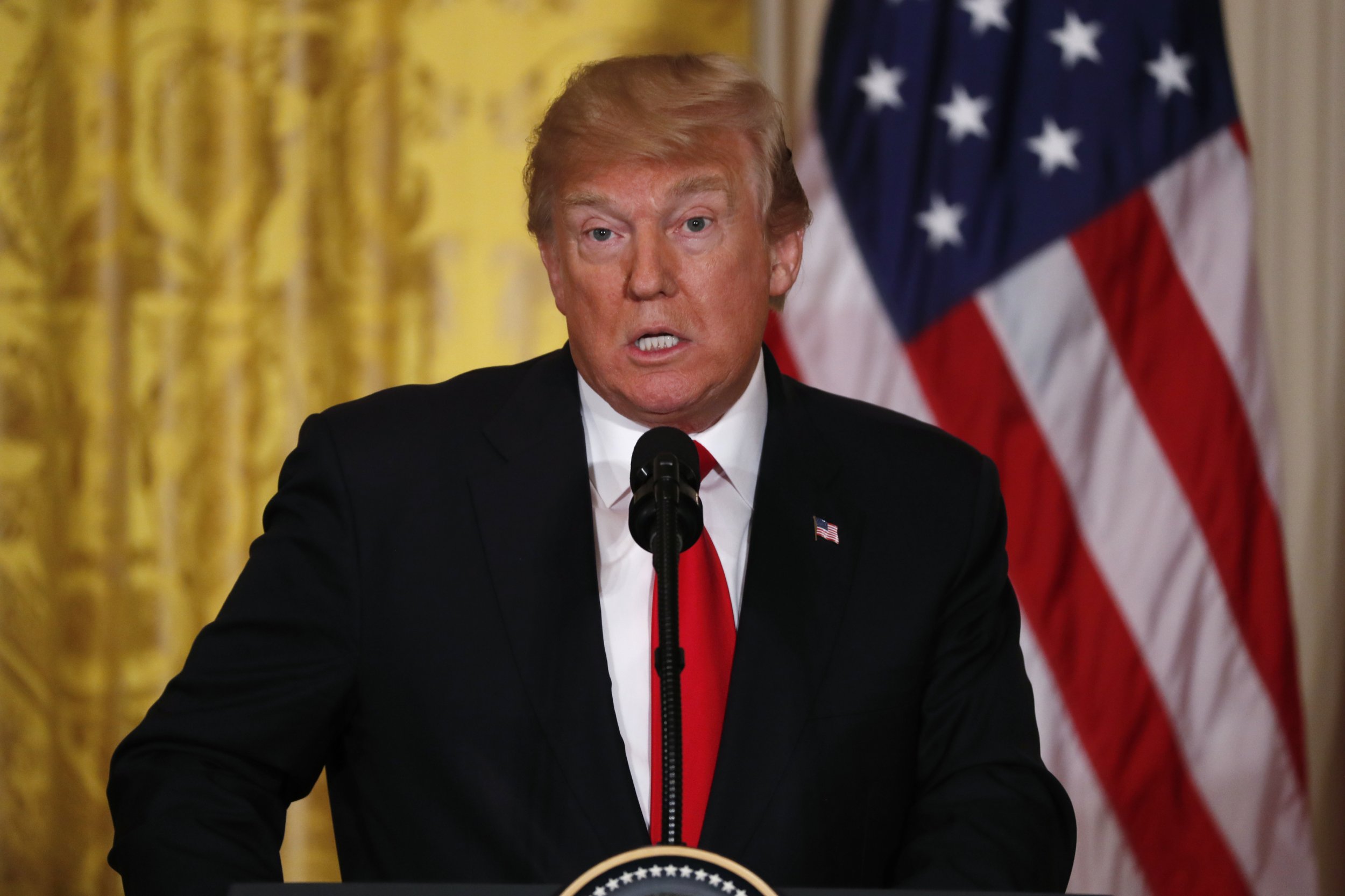 President Donald Trump complained Thursday about a law created to prevent a second 9/11 because it allowed incidental spying on Americans that caught members of his campaign in talks with Russians.
The House is set to vote Thursday on whether to restrict provisions in the Foreign Intelligence Surveillance Act (FISA) that allow for eavesdropping on American communications with people overseas.
"This is the act that may have been used, with the help of the discredited and phony Dossier, to so badly surveil and abuse the Trump Campaign by the previous administration and others?" Trump tweeted early in the morning.
Trump's administration does not back the proposed congressional amendments to the law, with White House press secretary Sarah Sanders releasing a statement Wednesday that said the change "would re-establish the walls between intelligence and law enforcement that our country knocked down following the attacks of 9/11 in order to increase information sharing and improve our national security."
The administration urged the House to "reject" the "USA Rights" amendment and preserve the current law and its controversial Section 702, which allows the National Security Agency to scoop up large batches of digital communications from overseas—including those of Americans.
Two hours after his first tweet about FISA, Trump appeared to realize what he had said and issued a second tweet stating he, in fact, supports the law as its stands because it is "about foreign surveillance of foreign bad guys on foreign land. We need it! Get smart!"
Under the law, which expanded after 9/11, Americans' communications can be collected when they communicate with someone outside the U.S. The FBI and other agencies do not need a warrant to search that data and see it as a powerful tool to fight extremism.
Read more: Trump lawyer's claim he wrote Flynn tweet stuns legal experts
Last March, the president claimed his predecessor, President Barack Obama, ordered Trump Tower to be wiretapped. The Department of Justice said last September there was no evidence to back up the explosive claim, which would be illegal under the FISA law.
The indictment against Michael Flynn, Trump's former National Security Adviser, made last December, however, indicates his calls with former Russian Ambassador to the U.S., Sergey Kislyak, were intercepted during the transition period after the 2016 election. Flynn has pleaded guilty to lying to the FBI about these contacts.
Since diplomatic properties in the U.S. are considered foreign soil, the ambassador's communications could have been considered to have taken place outside America if he was in the embassy.
Last September, CNN reported that FISA warrants were issued against former Trump campaign chairman Paul Manafort before and after the election. Manafort was indicted last October on charges of conspiracy and money laundering along with his business partner and former Trump campaign aide Rick Gates. Both have pleaded not guilty.
Manafort's communications with some Russians tied to the Kremlin have been leaked to the press.
A FISA warrant was also reportedly obtained to monitor Trump campaign foreign policy aide Carter Page.
America's expanded surveillance powers were called into question in 2013 by the disclosures of whistleblower Edward Snowden, who leaked thousands of classified documents about NSA surveillance programs to the media.
The documents showed for the first time how Americans could be surveilled following a secret court order approving the mass collection of metadata from internet companies.
The changes to the law being considered by the House Judiciary Committee Thursday would require the U.S. government to get a warrant to review American data and communications caught up in foreign intercepts.
Despite Trump's complaints, his administration is sticking by the law as its stands. In the White House statement Sanders said Congress needs to "preserve the useful role FISA's Section 702 authority plays in protecting American lives."